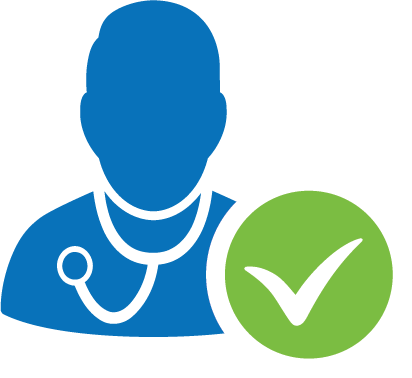 This post was reviewed by our Director of Clinical Excellence and Oversight.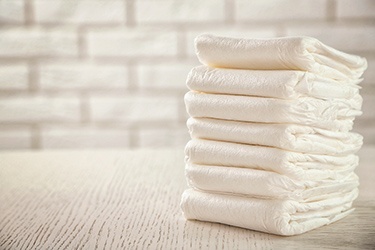 Si eres un beneficiario de Medicaid, quizás ya sepas que muchos planes estatales de Medicaid cubren los suministros para tratar la incontinencia en adultos. Pero ¿qué sucede con los niños? ¿Puedes conseguir pañales para tus hijos a través de Medicaid? La respuesta depende de distintos factores.
Cobertura de Medicaid de pañales para niños
La cobertura de Medicaid de pañales para niños está disponible; pero, para que Medicaid le brinde cobertura, primero los pañales deben ser considerados médicamente necesarios.  Esto significa que un médico debe confirmar que los pañales son parte de un plan de tratamiento de una afección específica.
Muchos planes estatales de Medicaid también tienen restricciones etarias a la hora de cubrir los pañales para niños. En general, los niños deben tener más de 3 o 4 años de edad para ser elegibles para recibir pañales. Para obtener más información sobre los requisitos específicos de su estado, consulte la Guía de cobertura de Medicaid de suministros para tratar la incontinencia.
Cómo obtener pañales para niños a través de Medicaid
Para obtener pañales para niños a través de los beneficios de Medicaid, primero debe verificar si su plan estatal de Medicaid cubrirá los suministros. Luego, debe visitar a un médico y obtener un diagnóstico. La obtención del diagnóstico de un médico significa que los pañales son una necesidad médica para su hijo y forman parte de un plan de tratamiento de su afección. Una vez que su hijo haya sido diagnosticado, los beneficios de Medicaid podrán cubrir el costo de los pañales (en función de las regulaciones estatales específicas).
Después de visitar al médico, póngase en contacto con nosotros para recibir pañales para su hijo. Reuniremos la documentación y la enviaremos a la oficina de Medicaid en su nombre. Si su hijo es elegible, podremos enviarle pañales todos los meses y enviar la factura a Medicaid por el costo.
Our Most Recent Customer Reviews
Sign Up Online For Medicaid-Covered Incontinence Supplies
Aviso legal:
A menos que se indique lo contrario, las recomendaciones del presente documento se obtuvieron de las fuentes declaradas. Tenga en cuenta que la información contenida en el presente documento está prevista como una referencia útil con fines informativos únicamente. HCD no es responsable de mantener la exactitud de la información ni de errores u omisiones en la información. Todas las marcas comerciales y las marcas comerciales registradas son propiedad de los propietarios correspondientes.