Joseph Bidjoka Joins Home Care Delivered As Vice President of Mergers and Acquisitions
Richmond, VA (September 2022) Home Care Delivered, Inc. (HCD) a leading provider of insurance-covered medical supplies for people with chronic health conditions, is pleased to welcome Joseph Bidjoka, a healthcare focused investor and innovator, to the company's leadership team as the Vice President of Mergers and Acquisitions.  
Prior to joining HCD, Joseph was a Partner at Onyx Capital Advisors where he advised global clients on a range of initiatives including acquisitions, partnerships, and other strategic investments. Previous key positions include Vice President, Head of Corporate Development for PulsePoint, Inc.; Director – Healthcare M&A at Lazard Freres & Co.; and Manager, Corporate Strategy and Business Development for Eli Lilly & Company. He holds a Certificate of Healthcare Economics from Harvard Business School and an MBA from The University of Chicago where he was a Vasey Fellow.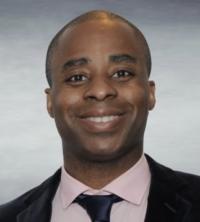 "We're excited to welcome Joseph Bidjoka to Home Care Delivered," said Lowell Price, Senior Vice President of Business Development and Chief Growth Officer. "Joseph's knowledge of the healthcare industry and passion for identifying investment opportunities that align with HCD's purpose of helping as many individuals as possible live with confidence and dignity, will help us to continue to expand our capability to provide medical supplies to customers across the United States. We look forward to his leadership and strategic approach as we build our portfolio of partnerships and acquisitions in a broad range of geographic regions."  
"I am delighted to have this opportunity to help lead HCD's continued investment in the company's growth and success," Bidjoka said. "M&A plays a vital role in progressing our transformational journey into the premier provider of medical supplies to patients in the U.S. I'm extremely excited to work together with our senior leaders to help shape the future of our company."  
Joseph's first priorities include assessing HCD's strengths and areas for growth with the goal of finding investment opportunities that bolster the company's therapeutic and geographical presence while expanding access to key payors.  
About Home Care Delivered, Inc.:
Home Care Delivered is a leading direct-to-consumer provider of insurance-covered medical supplies of diabetes testing, incontinence, urology, ostomy and wound care supplies delivered directly to the patient's home. Founded in 1996 and headquartered in Glen Allen, Virginia, Home Care Delivered is dedicated to providing best-in-class customer support and quality supplies for patients and caregivers nationwide. For more information, please call
800-565-5644
Monday through Friday, 8 AM – 6 PM Eastern Time or visit us online at
www.HomeCareDelivered.com.
For media inquiries contact Stephanie Smith at
804-316-0516
or
ssmith@homecaredelivered.com
.