Putting the Customer First Every Time
For 25 years, HCD has been delivering the best customer service in the medical supply industry. We've done this by putting what our customers need at the forefront of everything we do.
Taking Care of You So You Can Take Care of Yourself
Customer-first thinking means that every interaction with our team delivers 5-star service. It means we coordinate with your doctor's office and your insurance company and handle all the paperwork involved in getting you the supplies you need. It means no more filling out forms or calling the doctor to get an order for your supplies. Instead, you can use that extra time for the things that matter to you.
How does customer-first thinking improve your experience with HCD?
Friendly and knowledgeable customer care agents are available to take your call Monday through Friday from 8 a.m. EST to 6 p.m. EST. Re-ordering supplies is easy through our 24 hours a day / 7 days a week automated system.
A team of RNs oversees every order to make sure each customer gets the supplies they need in the right amounts.
Delivery of your products to your door in 1-2 days following all insurance and physician approvals.
No surprises in your insurance coverage. We'll make sure you understand what your insurance covers before we ship.
Our team will follow up with you to make sure you have everything you need.
You'll always have someone to call if you have a question.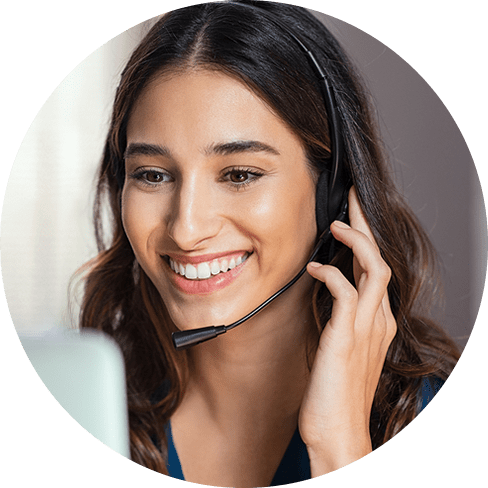 The Industry's Best Customer Service
Each year, HCD sends out a survey that asks customers to rate our performance in several categories. These scores are compiled into an overall customer satisfaction score that helps us improve our customer service even more.
HCD Customer Satisfaction At-A-Glance
Top 1% in the industry Net Promoter Score
Historical Customer Satisfaction Rate Above 95%
Customer Review Score of 9.4 out of 10 according to Trustpilot
Google Customer Satisfaction Score of 4.8 stars out of 5 in more than 700 reviews
A+ Better Business Bureau Rating
We Take Care of You Like Family
Our philosophy has always been to treat our customers the same way we'd treat our own grandmothers. That means we put our customers first every time, taking the anxiety and stress out of getting the medical supplies you need to live your healthiest life.
We listen to your needs.
We take care of the paperwork.
We check in with your doctors.
We work with your insurance company.
We double-check each order for accuracy.
We ship right to your door.
Want to experience the difference HCD's customer service can make in your life? Call us at 866-938-3906 or request a call.