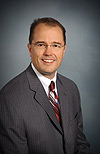 Gordy Fox 
— 
Home Care Delivered Founder & CEO
Gordy Fox founded Home Care Delivered, Inc. in 1996 after a life-long experience with his family caring for their aging grandmother and father that battled Parkinson's for 29 years. He started his career in healthcare with McKesson Corporation in Richmond VA, Dayton OH and Phoenix AZ.
A 1989 graduate of the Virginia Military Institute in Lexington, Virginia, Gordy lives in Richmond VA with his family, and leads by VMI's guiding principles: honor, integrity, teamwork and courage.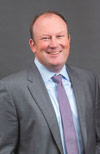 Troy Phillips
—
BPOC Partner
Prior to joining BPOC in 2007, Troy was a Vice President with Edgewater Growth Capital Partners where he was responsible for executing private equity transactions and leading due diligence activities. Previously, Troy served as an Associate with Frontenac Company. Troy began his career in New York as an Analyst in BT Alex Brown's investment banking division, and today has more than 14 years healthcare industry experience.
Troy received a Bachelor's degree, summa cum laude, in finance and computer applications from the University of Notre Dame and an M.B.A. from Harvard Business School. Troy has earned the Chartered Financial Analyst designation.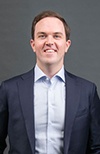 Tim Wheeler
—
BPOC Vice President
Prior to joining BPOC in 2017, Tim was a Vice President at Sheridan Capital Partners where he was responsible for the evaluation, execution and management of consumer healthcare investments. Tim previously worked as an Associate at AEA Investors in the firm's Small Business Fund. Tim began his career as an Associate at The Parthenon Group, a Boston-based strategy consulting firm, and has 5 years healthcare industry experience.
Tim earned an AB in History, cum laude, from Dartmouth College and received his MBA in Entrepreneurial Management from the Wharton School of the University of Pennsylvania.

Scott Kabbes
—
BPOC Operating Partner
Scott has been an Operating Partner with BPOC for 10 years, and has 28 years experience in the healthcare industry. He served as President of Patterson Dental Supply from May2002 through December 2005. Previously, Scott was the founder and CEO of EagleSoft, Inc., a dental practice management software company (acquired by Patterson Companies in 1997) and was President of Professionals' Software Company (a subsidiary of Colgate Palmolive).
Scott received a B.S.B.A. degree in management information systems from Southern Illinois University.