Working with Payers Is Our Specialty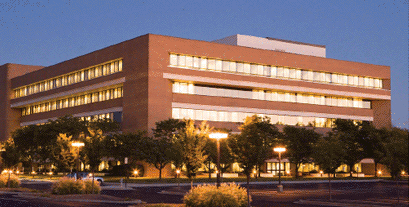 Building strong relationships with an ever-growing network of payers isn't just something we talk about at Home Care Delivered. It's at heart of everything we do. This commitment is why we have invested in a talented and passionate group of employees working on a best-in-class technology platform. It's the reason we have instituted robust internal processes designed to ensure compliance with today's complex insurance landscape.
Home Care Delivered provides your members, our customers, with the insurance-covered medical supplies they need, on time, every time. Our large payer network and our ever-evolving processes highlight our dedication to growing our network of insurance companies and broadening our reach so that even more of your members will be taken care of by HCD's award-winning team.
We're a Compliance-Focused Company
We make it easy for our insurance partners to work with us by taking a 3-step approach to managing the financial aspects of our business:
1. Understanding Insurance Plans
We have documentation and compliance experts in-house who understand the rules of each insurance plan – including Medicare, Medicaid, and most of the top private insurance carriers – and the coverage for each individual customer..
2. Managing Audit Inquiries
Our ground-breaking proprietary technology allows our payer partners to see and understand their own data and our sophisticated tools ensure that each medical supply ordered is processed appropriately, includes all necessary documentation, and ships to the customer efficiently.
3. Monitoring Patient Orders
in-house Quality Assurance experts ensure our customers get the appropriate products for their specific condition(s) and insurance coverage in the right amounts every time. We understand the importance of getting your members the right quantity of supplies before their next reorder.
The Bottom Line: It's Easy to Partner with HCD!
We ensure your members receive the covered products that they need based on their doctor's health plan direction, and within the specifications of their individual insurance plan. We also take care of the paperwork associated with submitting insurance claims for covered products, eliminating the hassle for your member and increasing the efficiency and compliance rate for our insurance partners.
We work with national and regional insurance plans in almost every state. We would love to partner with you to deliver the insurance-covered medical supplies your members need, and the customer service and insurance compliance insurance professionals expect.
Click here to Contact Us or call (866) 938-3906 for more information.