Home Care Delivered's Customer Satisfaction 2016*
At Home Care Delivered, we greatly value feedback from our customers. We are always looking for ways to improve our processes to bring you a better service experience. If you have any feedback or suggestions for us, please click here to email HCD.
History of the Survey Question: "I would recommend HCD to other people"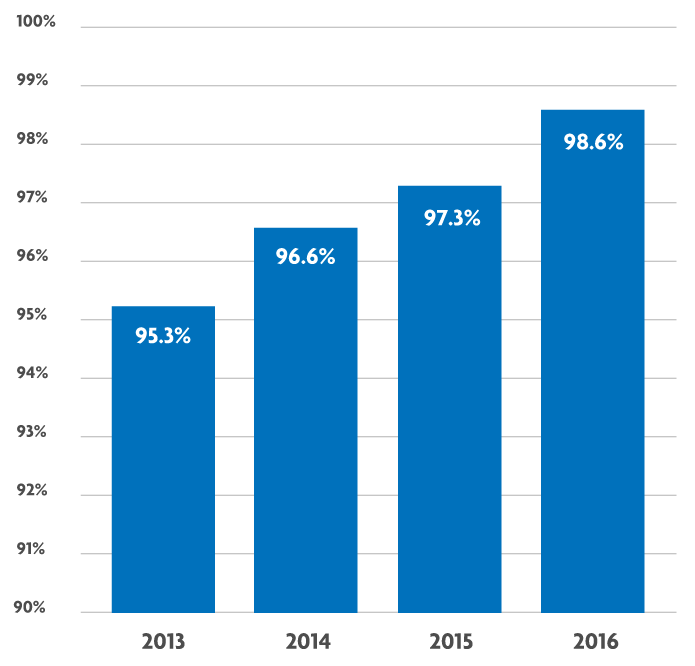 2016 Survey Results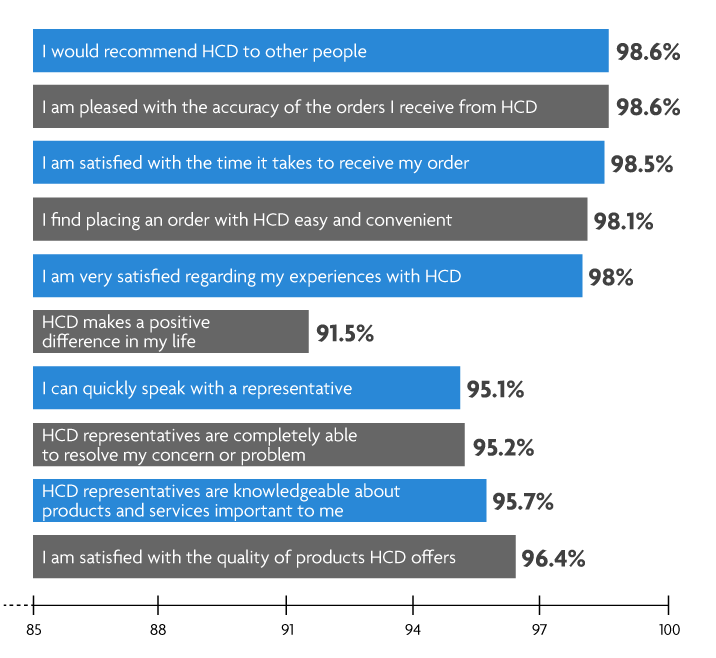 *Based on annual independent surveys of our customers
Please confirm that you are either a new client or a health care professional coordinating care for a client, and the client is aware that Home Care Delivered will be contacting them.
Al hacer clic en "Sí", usted acepta que usted es un profesional de la salud, dedicada a la coordinación de la atención del paciente se refiere, y son conscientes de que Home Care Delivered pondrá en contacto con ellos.