Frequently Asked Questions about Text-To-Reorder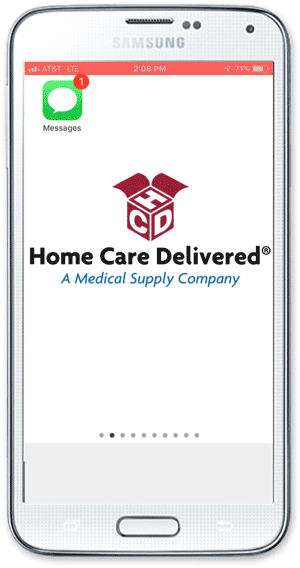 How to Use Text-To-Reorder
DO NOT USE / DO NOT EDIT / IGNORE!
How do Reorder Alerts work?
Instead of calling when your next order is available, we'll send you a text message with a link to a secure, quick reorder page. Once you receive your Reorder Alert text, the whole process is three easy steps:
Click the link provided
Answer a few questions on the secure web page
Click submit
Just click the link, answer the questions, and hit confirm. That's it! In less than a minute, you can reorder your supplies.
When will you text me?
You'll receive a text message (instead of a phone call) up to 10 days before the anticipated ship date of your next available order.
How often will you text me?
We'll send up to 4 Reorder Alerts per month. We'll only send you a text message for the following reasons:
To notify you when your order ships
To notify you if there's an issue preventing your order from shipping
To acknowledge a text you've sent us
How can I sign up for Reorder Alerts?
Easy! Just text "START" to 98685, and we'll text you again as soon as you have an order due.
Alternatively, the next time you are on the phone with one of our team members, ask about our Reorder Alerts program and we'll get you set up.
What do I do if you text me and I don't need supplies yet?
Reply "REMIND" to the text and we'll send a follow-up text in one week. You can still reorder your supplies before then by using the link in the text, by calling us, or by logging into your account at the login page.
Can I just reply "ship it"?
Unfortunately, no. For your security, we need to confirm some information in order to ship the supplies. However, the entire reorder process, including confirming your information, takes less than a minute via text.
Can I text back and forth with you instead of my monthly phone call?
Not at this time. For security reasons, we do not ask for personal information over text. But you can click a link in the reorder alert text message to place your order on a secure webpage, and that takes less than a minute!
If I sign up for reorder alerts, can I still order by phone if/when I want to?
Yes, you can call one of our team members during business hours. We're open 8 a.m. to 6 p.m. EST Monday-Friday. If you forget to respond to the text, we'll still call to remind you.
You can also reorder online by logging into your HCD account.
What if I change my mind and don't want texts anymore?
If you don't want to receive text messages at all, just reply
"STOP"
to any text we've sent. We won't send you any more texts until you ask us to resume.
What if I replied "STOP", but now I want to START getting texts again?
Easy! Just text
"START"
to
98685
, and we'll text you again as soon as your next order is due.
Will these texts cost me money?
Just like any other sent or received text, messaging and data rates may apply, depending on your phone plan
Will you use texts to ask for information, like my Medicare ID or social security number?
We will NEVER ask you for ANY personal information over text: not your insurance information, social security number, or even your favorite color.
If we need personal information to complete your order, we will ask you to call us so we can speak on the phone to find a solution. During the call, we will verify we're speaking with you or an authorized contact for yourself.
I was receiving texts from HCD, but they've stopped.
If you stopped getting texts, it could be because your phone was disconnected or your phone number has changed. If your number has changed, we just need to make sure we have the new number on file.
If we receive a response to a text that your carrier has disconnected your phone number, we automatically unsubscribe your phone number from our reorder notifications.
There are two easy solutions to try:
Text "START" to 98685 to enroll your current phone number into Reorder Alerts.
Call us at (866) 424-2563 and one of our team members will be happy to enroll you into Reorder Alerts. We're open 8 a.m. to 6 p.m. EST Monday- Friday.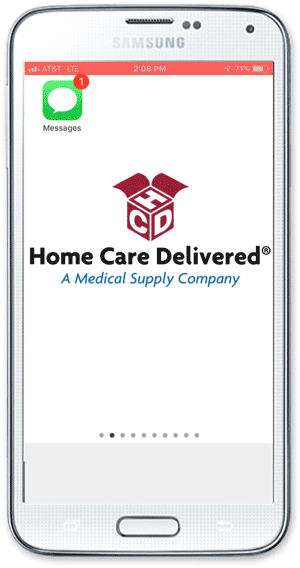 How to Use Text-To-Reorder