Daenna Gidwani joins Home Care Delivered as Vice President of Payer Relations
Richmond, VA (July 2022) Home Care Delivered, Inc. (HCD) a leading provider of insurance-covered medical supplies for people with chronic health conditions is pleased to welcome Daenna Gidwani to the company's Leadership Team as the Vice President of Payer Relations.
Daenna Gidwani brings more than 25 years of healthcare industry expertise to HCD. Her previous roles include Area Vice President of Business Development for Tabula Rasa Healthcare, Senior Director, Provider Network Analytics, Medical Economics for Magellan Health, and Health Information Manager for Anthem, Inc. With in-depth knowledge of medical economics and experience in both the payer and provider markets, Daenna's proven ability to implement solutions designed to improve quality and efficiency, reduce total cost of care, and forge new relationships with payers will help HCD serve customers and optimize payer costs.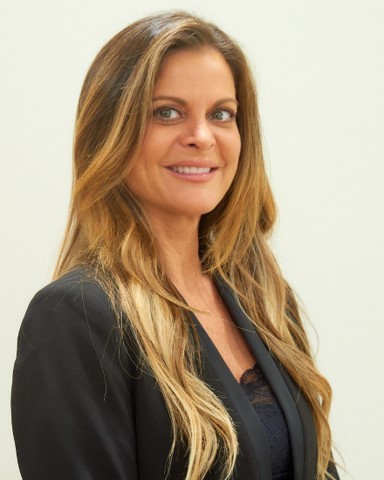 "We're pleased to welcome Daenna to the HCD team," said Lowell Price, Senior Vice President of Business Development and Chief Growth Officer. "As HCD grows, building strong relationships with payers throughout the United States will be critical to serving the company's expanded customer base. We look forward to Daenna's leadership as we work with new and existing payer partners to develop new contracts that will mitigate the risk payers face as they work to provide their members with the highest quality products while working to keep their costs under control."
"HCD's commitment to provide our high- quality products and industry-leading customer care to a national audience is dependent on our ability to build partnerships with our payer and medical referral partners," said Daenna. "I'm excited to focus on our mission to elevate the industry standard by delivering high-quality service to health insurance members through our payer and health system partnerships."
About Home Care Delivered, Inc.:
Home Care Delivered is a leading direct-to-consumer provider of insurance-covered medical supplies of diabetes testing, incontinence, urology, ostomy and wound care supplies delivered directly to the patient's home. Founded in 1996 and headquartered in Glen Allen, Virginia, Home Care Delivered is dedicated to providing best-in-class customer support and quality supplies for patients and caregivers nationwide. For more information, please call
800-565-5644
Monday through Friday, 8 AM – 6 PM Eastern Time or visit us online at
www.HomeCareDelivered.com.
For media inquiries contact Stephanie Smith at
804-316-0516
or
ssmith@homecaredelivered.com
.