Home Care Delivered Acquires United Medical Providers to Accelerate Growth in Strategic Urology Segment
May 10, 2022 | Glen Allen, VA — Home Care Delivered, Inc. ("HCD"), a provider of insurance-covered medical supplies for more than 25 years, announced today its acquisition of United Medical Providers, Inc. ("UMP"), a Louisiana-based provider of urological supplies. The acquisition is effective immediately and financial terms were not disclosed.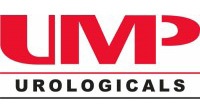 UMP, established in 1996, is a well-known regional provider currently serving approximately 2,500 urology customers across 17 states, with a diverse product offering and a recognized commitment to a patient-first approach. The combined company will have more than 500+ payer contracts and ship to customers in all 50 states.
"Urology is a strategic growth category for HCD, and adding UMP's market knowledge, tenured team, and industry relationships will quickly amplify our existing growth," said Dan Monahan, President and COO, HCD Inc. "UMP shares our purpose-driven approach to serving customers, and leveraging our combined strengths will allow us to deliver best-in-class service to a growing base of customers."
The acquisition of UMP will help Home Care Delivered as it continues to expand therapy expertise and market coverage with an increasing emphasis on urology, diabetes, wound care, and incontinence solutions. UMP is the second acquisition completed by HCD in past nine months as it continues to build its business through acquisitions and a strong organic growth strategy.
"With more healthcare being provided at home than any other time in history, health plans, clinical referral sources and manufacturers are taking another look at who they trust to provide these critical services," said Gordy Fox, Founder & CEO. "Customers have choices in their care, and HCD has continually invested in people, process and technology that balances the realities of navigating a highly-regulated healthcare environment, continuously innovating with our health plan partners, and delivering HCD-quality service on time, every time for our customers. We've built a differentiated service platform and are positioned to welcome like-minded providers such as UMP, who are eager to join a provider like HCD that proves service excellence can be a key competitive strength in a rapidly-consolidating industry."
About Home Care Delivered, Inc.:
HCD is a leading direct-to-patient provider of insurance covered medical supplies such as diabetes, incontinence, urology, ostomy and wound care supplies, delivered directly to the patient's home. Founded in 1996 and becoming a portfolio company of BPOC in April 2021, HCD's vision is "to be the preferred partner to health plans and their members, by providing an exceptional experience that elevates the industry standard." With a world-class Net Promoter Score of 85, HCD is dedicated to providing best-in-class customer support and quality supplies for patients and caregivers nationwide. HCD was named a Top Workplace 2022 by the Richmond Times-Dispatch. For more information, visit www.hcd.com.
Contact:
Stephanie Smith
Home Care Delivered, Inc.
Vice President, Marketing
M: (717) 451-5498
ssmith@hcd.com