Home Care Delivered Welcomes Lowell Price as Chief Growth Officer
Richmond, VA (April 2022) Home Care Delivered, Inc. (HCD) a leading provider of insurance-covered medical supplies for people with chronic health conditions is pleased to welcome Lowell Price to the company's Senior Leadership Team as the Senior Vice President of Business Development and Chief Growth Officer.
Lowell brings more than 25 years of experience leading business development teams and executing strategic growth initiatives across a range of both privately held and publicly traded organizations. His leadership positions and experience include Vice President and Global Head of Commercial at Evidera PPD (now a Thermo Fisher Scientific company) and various commercial leadership positions at GE Healthcare during his 10 years there.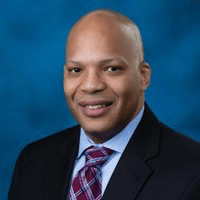 "We're excited to welcome Lowell to the HCD team and look forward to his leadership as HCD leverages our best-in-the-industry customer service to strengthen our relationships with our medical referral partners and payers," said Dan Monahan, HCD's President. "Lowell's training from best-in-class organizations like Pfizer and GE will supplement HCD's strong foundation to elevate our growth and ensure we act as true allies to our payer, manufacturing, and referral partners. He brings exceptional depth in sales, healthcare, and the building of high-performing teams that are culture-centric. Lowell will be a strong addition to our already elite senior leadership team." "I am very excited to be joining the HCD team at this critical time to help lead their growth strategies," Price said. "The pandemic demonstrated the importance of delivering high quality and dignified care in the home setting. HCD has always been at the forefront of providing this type of care and will continue to bring innovative and customer centric solutions to the market that drive favorable patient outcomes. This will be critical as healthcare providers and payers adopt value-based care models to ensure that patients get the right care, at the right time, at the right place."
About Home Care Delivered, Inc.:
Home Care Delivered is a leading direct-to-consumer provider of insurance-covered medical supplies of diabetes testing, incontinence, urology, ostomy and wound care supplies delivered directly to the patient's home. Founded in 1996 and headquartered in Glen Allen, Virginia, Home Care Delivered is dedicated to providing best-in-class customer support and quality supplies for patients and caregivers nationwide. For more information, please call
800-565-5644
Monday through Friday, 8 AM – 6 PM Eastern Time or visit us online at
www.HomeCareDelivered.com.
For media inquiries contact Stephanie Smith at
804-316-0516
or
ssmith@homecaredelivered.com
.