Home Care Delivered Welcomes Robert S. Taylor as Senior Director of Sales Operations 
Richmond, VA (August 2022) Home Care Delivered, Inc. (HCD) a leading provider of insurance-covered medical supplies for people with chronic health conditions, welcomes Robert S. Taylor to the company's leadership team as the Senior Director of Sales Operations. 
Rob Taylor joins HCD after spending more than 20 years with Avantor, Inc, a global provider of products and services to customers in the biopharma, healthcare, education & government, and applied materials industries. In his most recent position as Director of Customer Insights and Sales Analytics, he is credited with managing sales operations functions, increasing organic and inorganic growth, and focusing on sales incentive compensation. Prior positions with Avantor include Director of Business Development and Director of Global Data Management.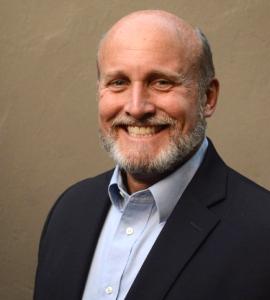 After joining Home Care Delivered, Taylor said, "I am impressed with the team at HCD. Everyone has a strong commitment to growth and creativity, and they like to challenge the status quo. What initially attracted me to the organization was the culture of purpose – this team is actively improving the quality of life for people with acute and chronic home medical needs. I like that. I am excited to build an official sales operations function at HCD to support the sales team as we follow through on some great new initiatives." 
"We're pleased to have Rob join the HCD team," said Lowell Price, Senior Vice President of Business Development and Chief Growth Officer. "His hands-on experience in sales operations, business analytics, and data management will be invaluable to the growth of HCD's sales function. We've heard from our referral partners that they benefit most from their partnership with Home Care Delivered when our sales team functions as an extension of their office. Our goal is to provide all our partners with this kind of next-level service. With Rob leading the way, we believe we'll be able to provide the kind of support our partners need and deserve, continuing HCD's already best in the industry reputation for customer service even as the company grows and expands into new regions."  
About Home Care Delivered, Inc.:
Home Care Delivered is a leading direct-to-consumer provider of insurance-covered medical supplies of diabetes testing, incontinence, urology, ostomy and wound care supplies delivered directly to the patient's home. Founded in 1996 and headquartered in Glen Allen, Virginia, Home Care Delivered is dedicated to providing best-in-class customer support and quality supplies for patients and caregivers nationwide. For more information, please call
800-565-5644
Monday through Friday, 8 AM – 6 PM Eastern Time or visit us online at
www.HomeCareDelivered.com.
For media inquiries contact Stephanie Smith at
804-316-0516
or
ssmith@homecaredelivered.com
.