Josh Pearson Joins Home Care Delivered as Director of Program Management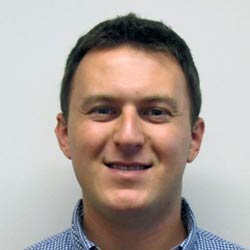 Richmond, VA (December 2021) Home Care Delivered, Inc. (HCD) a leading provider of insurance-covered medical supplies for people with chronic health conditions is pleased to welcome Josh Pearson to the company's Leadership Team as the Director of Program Management.
Josh Pearson joins HCD with extensive experience leading software development and integration projects. His background includes coordinating hardware rollouts and managing complex technology projects from inception to final implementation for a range of industries. Most recently, he served as Senior IT Project Manager at S&P Global Market Intelligence where he led highly visible platform streaming and security projects, including tactically managing cloud infrastructure scrum teams to deliver cloud infrastructure deliverables, enabling the business to maximize scalable computing solutions and potential cost savings. His previous experience includes Project Manager at ICF Olson and Program Management experience at SapientNitro / Publicis Sapient.
"We are excited to have someone with Josh's project management experience on our team to provide leadership on the innovative technical projects in the works at HCD," said Catie Quinn, HCD's Vice President of Product & Program Management. "His proven ability to execute on technically-complex infrastructure projects will allow us to provide our customers with even more self-service capabilities, further cementing HCD's position as a leader in the industry in providing the best overall customer experience."
Pearson came to Home Care Delivered through a referral by another teammate. "[She] spoke so highly of the values and culture here at HCD, as well as the tremendous growth opportunities," he said. His new role will focus on providing thoughtful leadership for new and existing technology projects. First priorities include charting the strategic direction of the technology projects already in the HCD pipeline, optimizing their effectiveness to ensure they provide the support the company needs as HCD grows, and scaling solutions and offerings for both customers and referral partners.
About Home Care Delivered, Inc.:
Home Care Delivered is a leading provider of insurance-covered medical supplies for diabetes testing, incontinence, urology, ostomy, and wound care delivered directly to the patient's home. Founded in 1996 and headquartered in Glen Allen, Virginia, Home Care Delivered is dedicated to providing best-in-class customer support and quality supplies for patients and caregivers nationwide. For more information, please call 800-565-5644 Monday through Friday, 8 AM – 6 PM Eastern Time or visit us online at www.HomeCareDelivered.com.
For media inquiries contact Stephanie Smith at 804-316-0516 or ssmith@homecaredelivered.com.