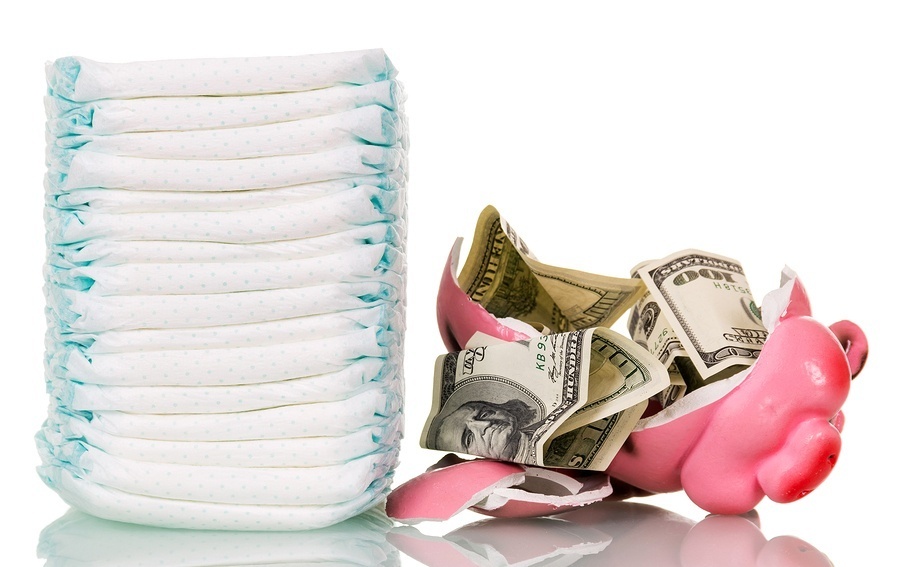 If you're a part of a low income family that needs incontinence supplies, then there's good news for you: You could get incontinence supplies at little to no cost.
There are many programs and organizations that provide incontinence supplies for low income individuals and families. The tricky part is finding them. We've put together a list of the best ones to make it a little bit easier for you to get the supplies you need.
Medicaid Coverage of Incontinence Supplies for Low Income Individuals and Families
Here's something awesome about Medicaid: most programs cover incontinence supplies for low income individuals and families. There are currently 45 states whose Medicaid programs offer some form of coverage.
Medicaid offers two major advantages for getting incontinence supplies for low income individuals and families:
Reliability:


Eligible Medicaid recipients can get a 30-day supply of incontinence products delivered to their door each month

.

Cost:
In many cases, the cost of these deliveries is covered completely by the Medicaid plan.
Get Incontinence Supplies Online With Medicaid
No Credit Card | Fast Delivery  |  100% Discreet


Get My Products
Getting Supplies with Medicaid Benefits
To use Medicaid for incontinence supplies, you have to meet two basic requirements:
You must be enrolled in a Medicaid program that provides coverage of incontinence supplies.

You must visit a doctor and get a diagnosis for incontinence. Medicaid will only cover incontinence supplies if a doctor considers them medically necessary for your treatment.
You can learn more about getting supplies through Medicaid in our Medicaid Coverage of Incontinence Supplies Guide, including your state's specific coverage options and requirements. You can also sign up for incontinence supply deliveries securely online at any time.
Diaper Banks
Diaper banks are charitable organizations that provide diapers and incontinence supplies for low income individuals and families in their community. In most cases, these supplies are distributed by the organization for free.
Each organization has its own policies for what kind of products they provide and how they are given out. Some diaper banks only provide diapers for young children, while others may also provide products for adults. Many organizations only hand out supplies at designated times, and some require a request for supplies before pickup.
Eligibility Requirements
Eligibility requirements are also different for each diaper bank. In some cases, the diaper bank may> require evidence of low-income status in order to get supplies. This may include the following:
Enrollment in Medicaid

Food Stamps

Letter of Assistance from the State

Prescription showing a need of supplies
Before you visit a diaper bank, you should call to find out if they offer the type you need, and what their eligibility requirements are. Keep in mind that most diaper banks operate through donations, and may not always have a regular supply of incontinence products when you visit.
You can search for a diaper bank in your area at the National Diaper Bank Network's online directory. If you can't find a bank in your area, try your local food banks, which sometimes also provide incontinence supplies.
Family Caregiver Grants
Another way for low income families and individuals to get incontinence supplies is through family caregiver grants. Family caregiver grants are designed exclusively for caregivers who need assistance in caring for aging family members. This includes getting incontinence supplies.
Family Caregiver Grant Eligibility
Eligibility for participation is outlined by each state's Department of Health and Human Resources, and could include the following requirements:
Adult family members or other informal caregivers age 18 and older providing care to individuals 60 years of age and older.

Adult family members or other informal caregivers age 18 and older providing care to individuals of any age with Alzheimer's disease and related disorders

Older relatives (not parents) age 55 and older providing care to children under the age of 18; and

Older relatives, including parents, age 55 and older providing care to adults ages 18-59 with disabilities.
A good place to learn more about caregiver grant services is through the National Association of Area Agencies on Aging. Here, you can search for participating aging agencies in your area and find resources for caregivers. You can also contact your local Department of Health and Human Resources to find out what grant options are available.
Other Resources
Incontinence supplies for low income individuals and families are not always easy to find, but they are out there. If none of the previous options are available, there still may be a solution for you. Here are some resources that may be able to help you find incontinence products in your area.
Administration for Community Living (ACL)

The ACL is a government-funded organization dedicated to providing support for aging
and disabled people. They provide a wide range of services that includes assistance
grants, connecting people needed services, and support networking for
aging and disabled populations.
2-1-1

2-1-1 is a service that helps connect people in need to services and organizations that
can help them. Their website offers an online search, and you can also call to speak
with their trained professionals who will help locate a service that potentially can help
you get incontinence supplies.
Simon The Simon Foundation for Continence
The Simon Foundation for Continence keeps a directory of diaper banks that supply adult incontinence products. They also provide educational resources and support about incontinence and how to manage it.
The Salvation Army

The Salvation Army partners with many diaper and food banks to help provide
incontinence supplies to those in need. In some areas, they also provide referral
services that can help connect people who need incontinence supplies to the
organizations that can provide them.
Our Most Recent Customer Reviews
Sign Up Online For Medicaid-Covered Incontinence Supplies
Disclaimer:
Unless otherwise noted, the recommendations in this document were obtained from the sources indicated. Be advised that information contained herein is intended to serve as a useful reference for informational purposes only. HCD cannot be held responsible for the continued accuracy of or for any errors or omissions in the information. All trademarks and registered trademarks are the property of their respective owners.