Incontinence Pads Comparison: Sizes, Styles, and Products
Choosing the right incontinence pad should be a simple, straightforward task, right? You just look at the products, compare their features, and pick the one you think is right for you. Unfortunately, it's not that easy.
Incontinence pads are not so simple. They come in many different varieties, and are often described with unfamiliar terms that can be misleading. Companies also use different words to describe similar products, making comparisons even more difficult.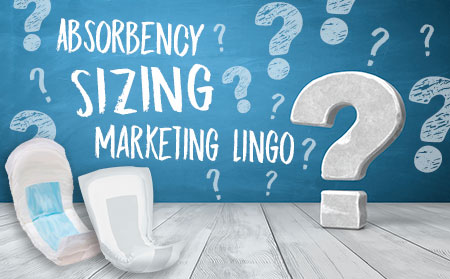 But don't worry. This guide will help you cut through the confusion and get to what matters: finding a pad that's right for you. We've put together some important tips that will help you know what those words on the package really mean, and how to know if it's the right product for your needs.
About Incontinence Pads
Incontinence pads are thin, absorbent pads designed to manage light urine leakage. Other names for incontinence pads are:
Bladder Control pads
Incontinence nappies
Incontinence diapers
Generally, incontinence pads are made of soft, absorbent fabric that's filled with a liquid-absorbing polymer. When urine touches the polymer, it becomes trapped, keeping the skin clean and dry. The back of the pad consists of a waterproof layer that keeps leakage from passing through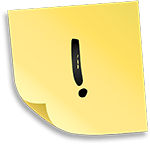 Important Note:
Only use products designed to manage urine. Using products not designed for uring, such as feminine pads, will risk your health (and happiness).
Absorbency
One thing that confuses people is the absorbency of incontinence pads. When shopping for products, you may see words like "super-absorbent," "maximum," or "ultimate" on the package. That does not mean that the incontinence pad can manage moderate or heavy flows.
No matter how they are described, incontinence pads (bladder control pads) can only handle light leakage. Light leakage is characterized by drops of urine or moderate to heavy dribbles. If you experience leakage that's heavier than a few drops, there are other types of incontinence products that are better suited to manage it.
Here is the absorbency scale for the incontinence pads in this guide. Keep in mind that this range represents different levels of light leakage only, and not heavier types of leakage.
Sizing Guide
When picking the right pad size, it's easy to be overwhelmed by the variety of words used to describe them: regular, moderate, ultra-long, classic, normal. How do you know which size is right?
The first thing to understand is that incontinence pad sizing is different for each manufacturer. Some brands use their own terms to refer to their sizes.
For example, one company may use the word "petite" to describe their small size. Other brands use the traditional "small," "medium," and "large," but just like clothing, these sizes may be slightly different from one company to the next. What counts as a medium in one brand may be longer or shorter than a medium in another.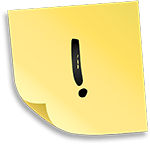 Important Note:
Use pad length to select the right pad for you. This measurement is found on most package labels.
Picking your Size
There are two ways to choose the correct size: The first is to focus on the actual pad length. Almost all incontinence pads are measured in inches, and most manufacturers put these measurements somewhere on the packaging. Using the actual pad length will help you know the exact size of the pad regardless of what a company calls it.
Another option is to go by the hip and waist size. Some incontinence pads are sized based upon the waist (just like when you buy pants). For these pads, choose one made for your waist size.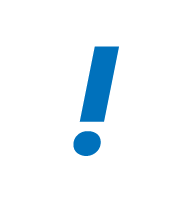 Don't Forget
All incontinence pads are designed to handle light leakage, no matter how they are described in marketing.
Common Brand Terms and What they Mean
Although companies use different words to describe size and absorbency, there are some common terms you may see across brands.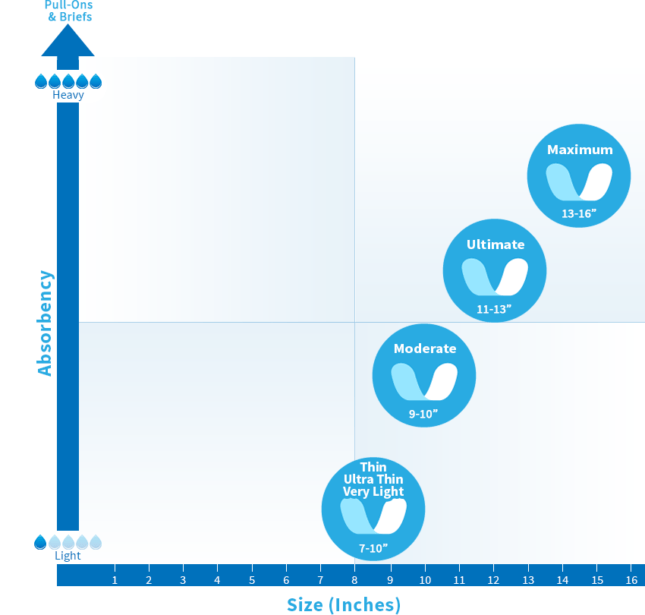 Thin/Ultra Thin/Very Light: Max Absorbency

These pads are typically the smallest and are ideal for managing the very light leakage (a few drops at a time).
Moderate: Max Absorbency

Moderate is the most common (and most popular) size of incontinence pads. They can handle more leakage (light dribbles) and come in a wider range of styles.
Ultimate: Max Absorbency

Ultimate pads are generally designed for people with heavier kinds of light leakage (moderate dribbles). They contain more polymer and are often longer in length.
Maximum: Max Absorbency

Maximum (or max) are made for the heaviest forms of light leakage (heavy dribbles). They are also the longest pads and contain the most polymer.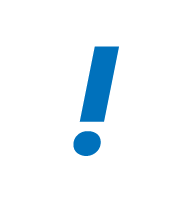 Note:
Some brands might use "ultimate" for their biggest size, so it's important to look at the actual length and determine if that will meet your needs
Styles of Incontinence Pads
It's not only the size of the pads that can be difficult to choose, but also the style. Incontinence pads come in many different varieties: thin, lite, etc. Here are some of the most common styles of incontinence pads you'll see.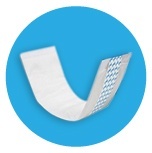 Rectangular
As the name suggests, rectangular pads have a rectangular shape. They tend to be less bulky than other pads, but they don't contour to the curves of the body as well. For this reason, they are best used for lighter leakage.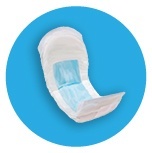 Shaped
Shaped pads are the most common type of incontinence pad. Their shape aligns with the contours of the body, providing comfort and protection. While they can be a little bulkier than rectangular pads, they tend to provide more protection than rectangular ones.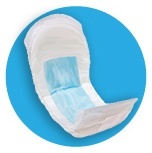 Long
When long is used with incontinence pads, it usually comes after another term (moderate-long, ultimate long, etc…) The "long" indicates that the pad is longer than the regular version, but has the same absorbency level. Generally speaking, a long pad is 1-3 inches longer than the regular version.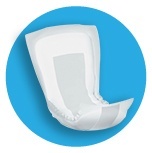 Male Guards
Male guards/shields are incontinence pads designed specifically for men. Their unique shape accommodates the anatomical needs of men while still providing protection against leakage. Just like normal incontinence pads, male guards come in a variety of sizes and absorbency levels.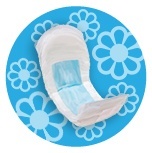 Scented/Odor-Reducing
Scented and odor-reducing pads are designed to help with unwanted odor that urinary incontinence might cause. Scented pads work by releasing perfumes when urine hits the polymer (similar to household odor sprays). Odor-reducing pads have materials that work to prevent the creation of odor-causing particles.
Product Guide & Comparison
Choose a product to learn more about the different styles and absorbencies each has to offer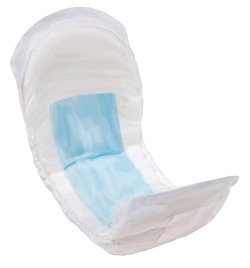 Covidien SureCare™ Bladder Control Pads
Features an absorbent layer of polymer for better leakage absorption.
Reduces odor and pulls moisture away from the skin.
Features a special insert that helps the pad keep its shape, preventing it from bunching up.
Made with comfortable, cloth-like material that's latex free.
Individually sealed with a wrapper that can also be used to dispose of the pad.
| | | | |
| --- | --- | --- | --- |
| Style | Size (in inches) | Absorbency | Made for: |
| Light | 9.75" | | |
| Moderate | 10.75" | | |
| Heavy | 14.5" | | |
Getting Incontinence Pads with Insurance
Did you know that Medicaid and some private insurance plans cover incontinence supplies? It's true, and it could potentially save you money on the cost of your products.
If you have Medicaid, then you may be eligible right now to get incontinence pads as a covered benefit. Learn more about getting bladder control pads covered by Medicaid. To start using your benefits, just provide your information below. We'll find you the right product, deliver them discreetly to your door, and bill your insurance for the cost. It only takes a few minutes to enroll and could save you hundreds on your out-of-pocket costs.
Get Incontinence Supplies Online With Medicaid
No Credit Card | Fast Delivery  |  100% Discreet

Disclaimer:
Unless otherwise noted, the recommendations in this document were obtained from the sources indicated. Be advised that information contained herein is intended to serve as a useful reference for informational purposes only. HCD cannot be held responsible for the continued accuracy of or for any errors or omissions in the information. All trademarks and registered trademarks are the property of their respective owners.