Which Incontinence Product is Right for Me?
Right now in America, there are 13 million people struggling with incontinence, and unfortunately, many don't know how to choose the right incontinence product.
Choosing the right incontinence product isn't always easy. Incontinence products come in a wide variety of styles and sizes, so it can be hard to know which one is right for your needs. Selecting the right incontinence product for your needs will increase comfort and reduce the risk of incontinence-related skin conditions.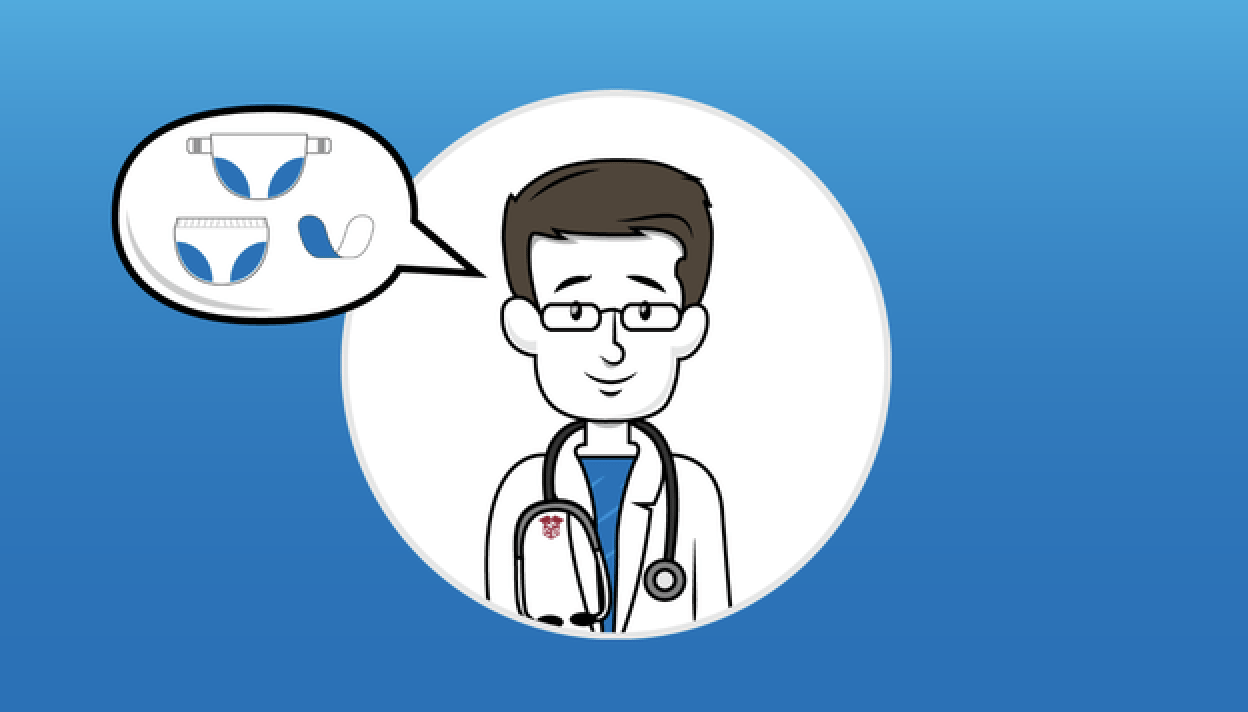 So how do you choose? The key is understanding your symptoms and situation. There are three major factors that influence which product will work best. Here's what they are:
Leakage/Output
Frequency and leakage are the two biggest factors in determining the right product for you. Different products are made for different levels of leakage, so it's important to consider what level of protection you will need. Here's a guide to help you know what products are made for what leakage:
Bladder Control Pads: Very light to light leakage (a few drops or a very light dribble).
Protective Underwear: Moderate leakage (light dribbles or small trickle)
Adult Briefts: Heavy urinary leakage or any fecal leakage.
Consider how much leakage you experience, and how often it occurs. Understanding this will help narrow the search and bring closer to the right incontinence product.
Mobility
Some products are not easy to use for people with certain difficulties. For example; a person in a wheelchair will have difficulty with protective underwear, so a different would be a better solution.
When thinking about your own mobility, consider these questions: Can I stand up or dress myself? How long does it take? Is it difficult or painful for me to move? The answers to these will help you to refine your incontinence product search.
Size
Incontinence product sizes are not as simple as just Small, Medium, and Large. Your height, weight and/or waist size are also important (typically, these are measured the same as your clothing). The products are designed to work best when they are properly fitted, so knowing sizing information is important to successful management of incontinence.
Want a fast, easy way to find the right product for you?
Just answer a few simple questions in our incontinence product finder to get product recommendations that best match your needs. You can even find out if your insurance will cover the cost!
Get Incontinence Supplies Online With Medicaid
No Credit Card | Fast Delivery | 100% Discreet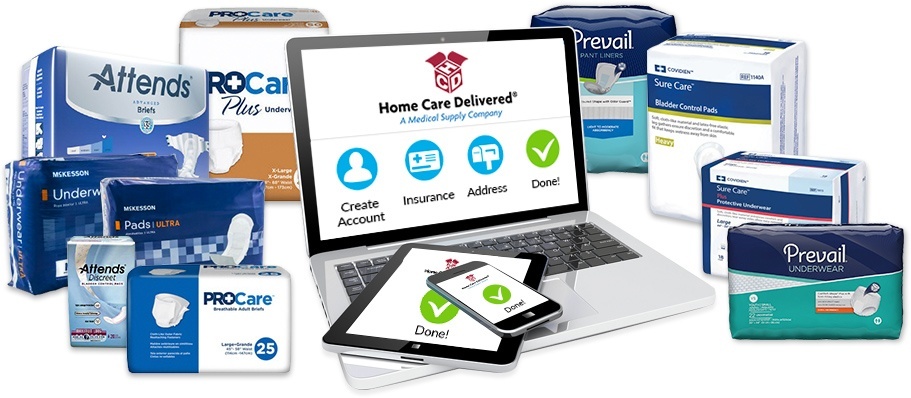 Disclaimer:
Unless otherwise noted, the recommendations in this document were obtained from the sources indicated. Be advised that information contained herein is intended to serve as a useful reference for informational purposes only. HCD cannot be held responsible for the continued accuracy of or for any errors or omissions in the information. All trademarks and registered trademarks are the property of their respective owners.