What Is a 100% Silicone Catheter?
The 100% Silicone catheter is a urinary catheter made entirely out of silicone. They contain no latex, which makes them ideal for people with latex allergies or sensitivities.
100% Silicone catheters come in many different types and styles, including Foley, intermittent, and coude tip catheters.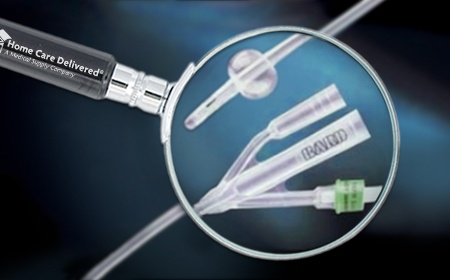 How a 100% Silicone Catheter Works
100% Silicone catheters work just like other foley catheters. The tip is inserted through the urethra until it reaches the bladder. Small openings on the tip, called eyelets, allow urine to flow through the catheter and collect outside the body in a drainage bag or disposable recepticle.
Types of 100% Silicone Catheters
100% Silicone Catheters come in a wide range of types and styles. Here are a few of the most common ones: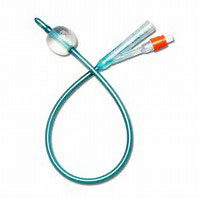 Two-Way Foley Catheter
The most common type of 100% Silicone catheter. It comes with two ports that are used for inflating the balloon and allowing urine to exit the body.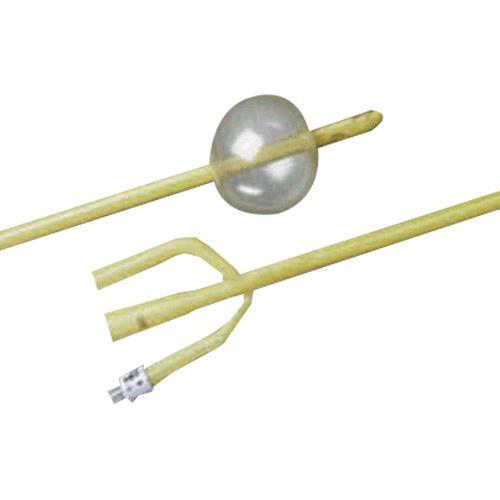 Three-Way Foley Catheter
A 100% Silicone that's made with three ports. One allows urine to exit the body, one is used to inflate the balloon, and one is used to flush the catheter clean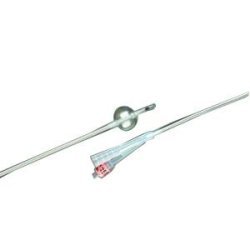 Intermittent Catheter
Catheters designed to be used once then thrown away. They have no balloons or ports and cannot remain in the bladder on their own.
Who Uses a 100% Silicone Catheter?
100% Silicone catheters are prescribed for men and women with latex allergies or other sensitivities that prevent them from using latex catheters. In some cases, 100% silicone catheters may also be used for people who experience more pain or discomfort when inserting a catheter.
Insurance Coverage of 100% Silicone Catheters
The majority of health insurance plans, including Medicaid, Medicare, and private insurance, provide coverage of 100% Silicone catheters.
For catheters to be covered, a doctor usually must provide paperwork demonstrating why a 100% Silicone catheter is needed. Many insurance plans will cover one 100% Silicone catheter per month.
How To Get 100% Silicone Catheters
Whether this is your first time ordering catheters, or you're looking for a new supplier, our experts can help you get the supplies you need. We'll make sure the process is as simple and easy for you as possible.
Ordering catheters with HCD takes just minutes to complete. Provide us with your information, and we'll take care of the rest. Our team will contact your doctor and insurance to complete the paperwork for you. Your order is discreetly packaged and, in most cases, will arrive within 48 hours of the ship date.
Get Urology Supplies Delivered to Your Door
Accurate Orders |  Fast Delivery | Product Expertise

Disclaimer:
Unless otherwise noted, the recommendations in this document were obtained from the sources indicated. Be advised that information contained herein is intended to serve as a useful reference for informational purposes only. HCD cannot be held responsible for the continued accuracy of or for any errors or omissions in the information. All trademarks and registered trademarks are the property of their respective owners.