Post-Surgery Do's and Don'ts
Whew! That surgery that's been on your mind is finally over. Concerns about anesthesia, being in the hospital, and the outcome of the procedure can all be put to rest. Everything went well and you're going to be fine! While that good prognosis will take a lot of weight off your mind, it is not the end of your surgery experience. Now it's time for post-surgery recovery—regaining your strength and stamina and letting your body heal.
Your doctors and nurses did their job. Now it's your turn. Your tasks include a host of post-surgery activities that prioritize balancing rest and activity, getting good nutrition, and surrounding yourself with people who encourage your return to good health. And, of course, complying with all your doctors' post-surgery orders, including taking your medication, changing any wound dressings, and keeping an eye on how you are feeling.  Read on for some post-surgery dos and don'ts that will help you get back to your best life as quickly as possible.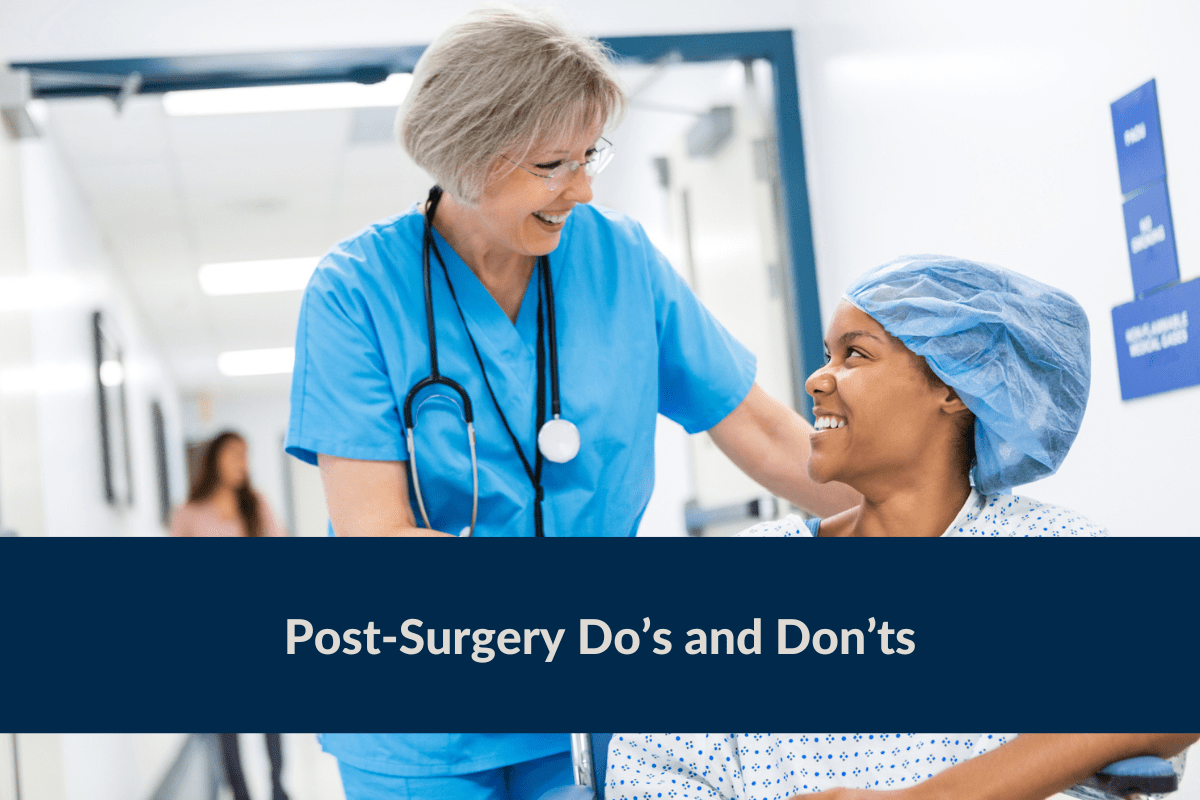 Let's Start with the Don'ts
Here are a few things to avoid post-surgery that will help you heal up and feel better faster:
Don't rush it. Surgery is life- and limb-saving. It's also incredibly demanding on the human body. You may need days or even weeks to recover. But once you begin to feel better, still don't rush things. It's tempting to prove that you can do more, but that can set your progress back. Recovery is not a competition; it's your ticket to long-term health.
Don't be afraid of moving around. Once the doctor says you can get up and out of bed, go for it! You may feel sore or slow, but that's par for the course. Lying around can cause all kinds of problems, such as blood clots, pressure ulcers (bedsores), or muscle weakness.
Don't mess with the meds. If you've been prescribed pain medication, you may want to avoid it because it can be constipating or make you feel woozy. But know this—your doctor doesn't want you on strong drugs any longer than you need to be. If they've been prescribed, take them. Pain can mess with your sleep, appetite, and the stamina you need for healing. Call or message the doctor's office before making any changes to your medication.
Don't skip out on physical therapy. If you went into surgery in fairly good shape, it's tempting to think you may not need physical therapy. But in fact, PT helps you recover faster by strengthening weak muscles, controlling pain, and improving mobility and flexibility.
Once the doctor says you can get up and out of bed, go for it! You may feel sore or slow, but that's par for the course.
Now the Positive Stuff
Now let's focus on the "Do's," the proven steps that will get you back to school, work, exercise, travel, or playing with the grandkids!
Get the Nutrition Your Body Requires. Your post-surgery appetite may not be stellar but make healthy eating (three meals and a couple of snacks per day) a priority. A nutrient-dense diet can help prevent infection and promote healing. Load up on fruits and vegetables, including super stars like blueberries, strawberries, sweet potatoes, grapes, bell peppers, and broccoli. Also, be sure to get plenty of lean protein, nuts, and seeds. If a friend offers to bring over either homemade soup or fast-food takeout, opt for the home cookery! And even though loved ones may want to celebrate your good health with a sweet treat, it's best to avoid sugary foods for now. Sweets can cause your blood sugar levels to fluctuate, which can contribute to fatigue. Of course, if you've had intestinal surgery or have special nutritional needs, be sure to follow your doctor's recommendations.
Drink lots of water. Drink up even if it means extra trips to the bathroom on that sore knee or foot. While you're healing, say no to alcohol, especially if you're taking pain meds or other prescriptions. Stay away from sports drinks for now, as the sodium can make it harder to reduce swelling.
Follow Doctor's Orders. From follow-up appointments to caring for your advanced wound, your healthcare team will give you lots of instructions. Follow them! Your healthcare team will probably send you home with written instructions. Make sure you read them from beginning to end. And if you have questions ask!
Take Care of that Wound. Your doctor will tell you how to care for your surgical site and will advise on your dressings. The HCD Blog has articles that can help you as you learn to take care of your wound including, Caring for an Advanced Wound: A Practical Guide and Tips for Helping Your Wound Heal Faster, but remember that your healthcare team is your number one source for information. Don't hesitate to call if you feel like something isn't right.
Follow Up. You'll probably be asked to make an appointment for follow-up tests or so the doctor can take a look at your incision site. This is a way to confirm that you are infection-free, and that your medications are not causing unwanted side effects. Make sure to keep the appointments and bring any questions you may have about your healing process.
Get Moving. Though you may be tired or achy, walking around once the doctor approves it is good medicine. Moving helps prevent complications like blood clots; it also gets your bowels moving! If you're used to vigorous exercise, or even regular walking, you may think a few laps around the house doesn't feel like much. But getting the blood flowing and the limbs moving at any pace is beneficial.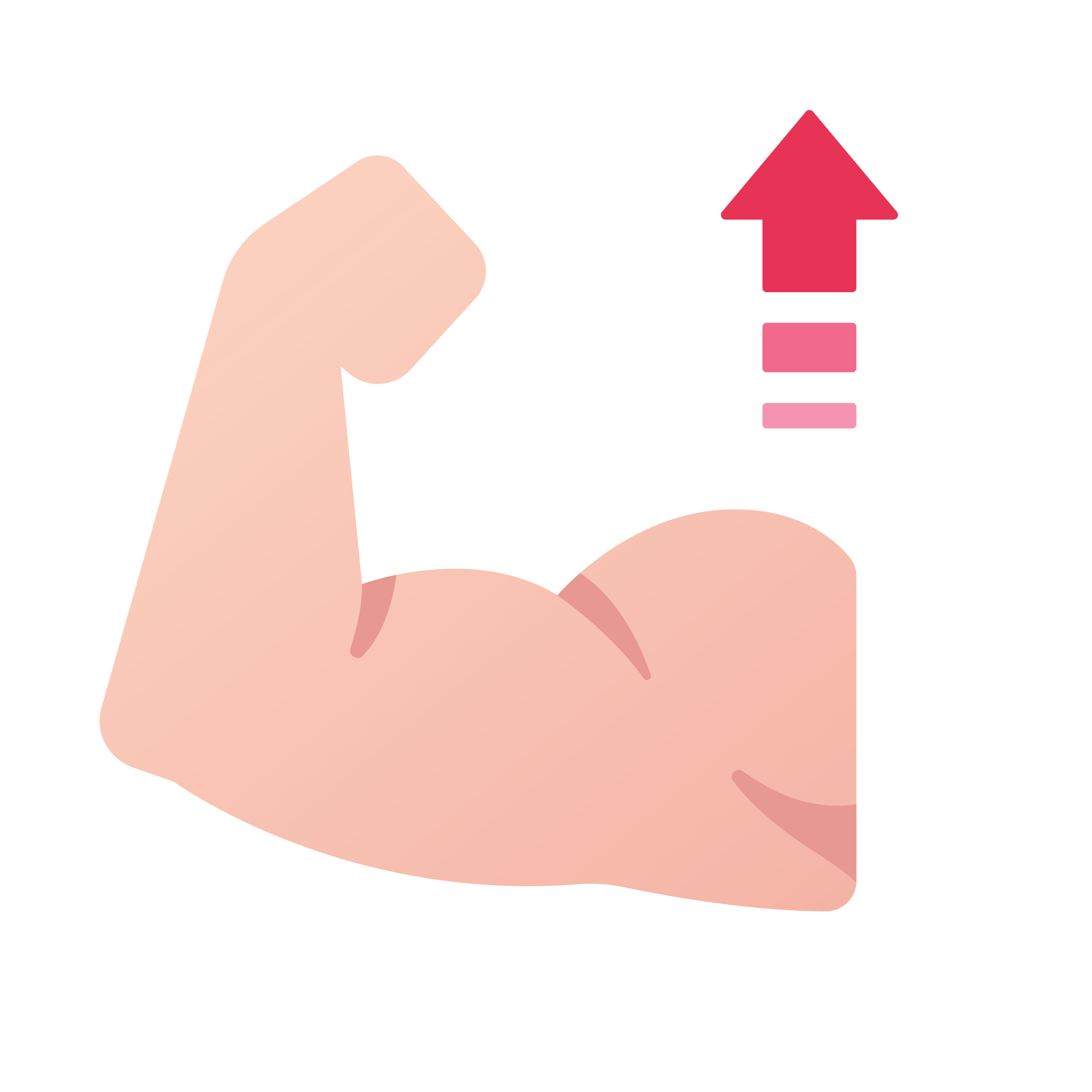 Physical therapy helps you recover faster by strengthening weak muscles, controlling pain, and regaining mobility and flexibility.
The Silver Lining
While recuperation can be constraining, the extra time away from work and regular duties can be a plus. Take advantage of your forced idleness by catching up on movies and books you haven't had time for. If you find it too difficult to read, maybe try an audiobook or two. Indulge in video games, entertainment shows, or other "guilty pleasures."
Even if you can't get out to see them, you can still enjoy time with friends by phone or video chat. Consider an online support group or interest group. Regardless, make sure those you're spending time with are positive people who care about your wellbeing.
Speaking of positive people, you won't find a more upbeat bunch than the customer service team at Home Care Delivered! They will help you find insurance-covered supplies for wound care, ostomy, diabetes, urological conditions, or incontinence. Once the order is placed, we'll rush that discreet brown box to your door. No traffic, no time-wasting trips to the store. Just the right products in the right quantity at the right time.
Call
866-938-3906
today and let's get started; enrollment is easy. You can also enter your phone number on the bottom left of the screen and we'll reach out to you. HCD is proud of you, recovery rock star! Good self-care will help you return soon to the joys of regular life and HCD will be there with you the whole way.
Disclaimer:
Unless otherwise noted, the recommendations in this document were obtained from the sources indicated. Be advised that information contained herein is intended to serve as a useful reference for informational purposes only. HCD cannot be held responsible for the continued accuracy of or for any errors or omissions in the information. All trademarks and registered trademarks are the property of their respective owners.