Recently Diagnosed with Diabetes? Start Here!
If you've recently learned you have diabetes, you're not alone! This year about 1.5 million Americans will be diagnosed, about 95% with type 2 diabetes, and 5% with type 1. It's normal to feel overwhelmed when you first hear the diagnosis, but don't panic. Your healthcare team will help you come up with a personalized plan to take the guesswork out of managing your diabetes. Having the information and support you need will make things easier.
So where do you start? How about right here and right now!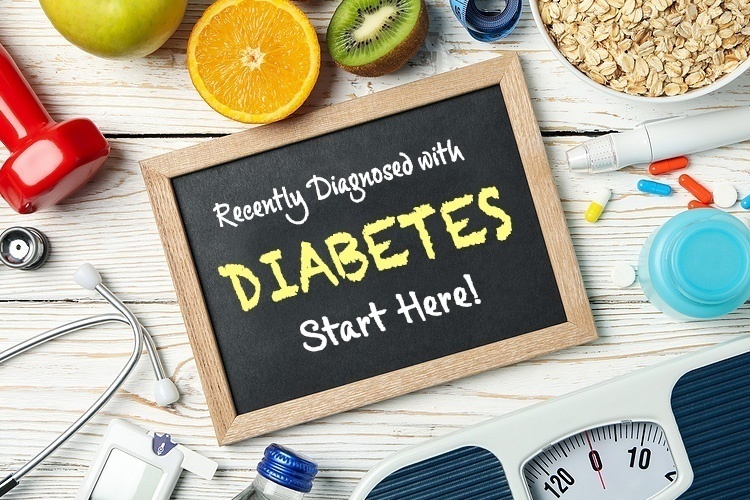 Know Your Numbers
People living with diabetes have trouble processing blood sugar (glucose), either because they don't produce enough insulin, or because their insulin doesn't work as well as it should. Your doctor will give you a glucose target range that is particular to you. Staying in the ideal range is a matter of balancing food, activity, and medicine.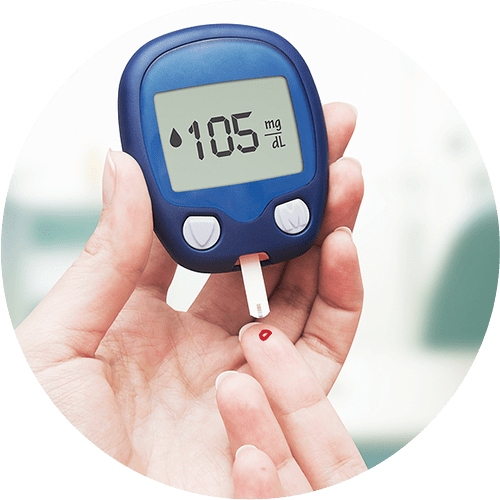 The traditional way to track blood sugar is with an at-home glucose monitor. You stick your finger with a small, sharp lancet and capture a drop of blood on a test strip. The meter displays your blood sugar number. If the number is below your target range, you take steps to adjust the amount of glucose in your bloodstream by eating something sweet or having a meal. If the number is above the target range, you'll follow the instructions from your doctor which may include taking medication or injecting yourself with insulin.
These days, people living with diabetes who need to test their blood glucose level and inject themselves with insulin several times a day are saying goodbye to needlestick testing. Instead, they're using Continuous Glucose Monitors (CGMs). Like the name says, these convenient, wearable devices continuously (as in 24/7) check glucose levels. Depending on the brand, you wear a sensor on your arm or belly. A quick swipe of the sensor, or a glance at your monitor or smartphone indicates the reading. Not only does the CGM give your current glucose reading, it also shows how well you've been staying in target range over the previous hours. It even predicts that your glucose level is rising, falling, or staying steady. Amazing technology!
You'll also want to be aware of your A1C, which is a simple blood test that reflects your glucose level over the past three months. It's a good indicator of how well you're managing your diabetes.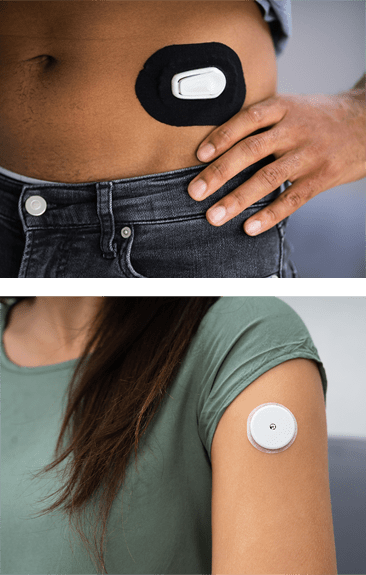 Based on your insurance, there may be some requirements for how many fingerstick tests you must perform each day and how many times you need to take insulin in order to qualify for a CGM. You may need to do a little research to determine if a CGM is right for you.
Eat Well and Mind Your Carbs
As a person living with diabetes, it's up to you to choose foods that will keep you well nourished, while keeping your blood glucose levels in your target range. It's a big job, but that's where your meal plan comes in. It's a guide for when, what, and how much to eat.
Though all foods affect blood sugar, the biggest impact is from carbohydrates (carbs) like bread, rice, pasta, fruit, dairy, and sweets. Some people with diabetes use a carb-counting method to plan their meals. For example, if your target is four servings of carbs per meal, you need to know that bread and starchy vegetables like potatoes have more carbs than green beans and asparagus.
Other people prefer something called the glycemic index (GI), which ranks carbs from 0 to 100. Lower GI foods like beans, brown rice, tomatoes, or yogurt impact blood sugar less than high GI foods like bread, mashed potatoes, and fruit juice.
Another cool tool is the Diabetes Plate Method. It helps you create a balanced meal without counting or weighing your food. Picture a dinner plate divided in two. One of the sections is divided again in half. You know your meal is healthy if the large section is filled with non-starchy vegetables, and the two smaller sections contain lean protein, like chicken, turkey, eggs, or cottage cheese, and carbs. Talk with your healthcare team about the best meal planning method for you.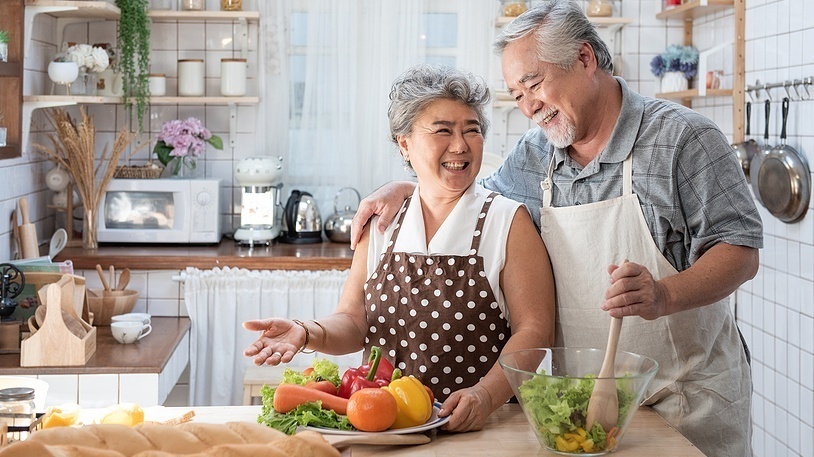 As a diabetic, it's up to you to choose foods that will keep you well nourished, while keeping blood sugar levels in range.
Get Moving and Keep Moving
Physical activity is important for everyone, but especially for people with diabetes. That's because exercise helps control blood sugar levels. It also lowers your risk of heart disease, reduces blood pressure, and helps you maintain a healthy weight.
Whether you like to walk briskly, cycle, dance, or swim, you're doing yourself a big favor every time you get moving! People who exercise regularly say they feel happier, more energized, and even have fewer memory problems. Ideally, you'll want to get at least 150 minutes a week of moderate activity, or about 20 to 25 minutes a day.
The key is to find something you really enjoy doing. Some people say an exercise partner helps them stick with it. Find ways to build movement into your day, like taking the stairs instead of an elevator, or walking rather than sitting during a long call. Little steps soon become miles.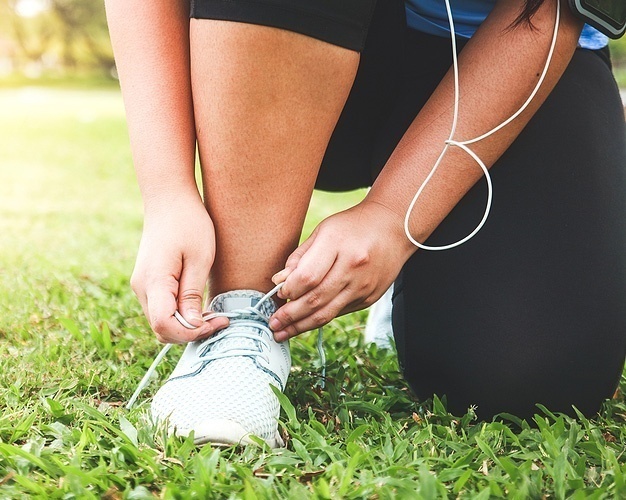 Take Care of Yourself
Although food, medicine, and exercise are the big three when it comes to managing diabetes, don't forget about other self-care steps. Keep up with regular visits to your dentist, eye doctor, and other specialists. Pay attention to stress, because hormones produced during times of stress can spike your blood sugar. And keep an eye on minor injuries. If a sore or cut, especially on your foot, doesn't heal within a couple of days, let a healthcare provider take a look.
There's also an emotional side to diabetes, or any chronic condition. If you find yourself feeling isolated, depressed, or burdened, let someone know. Confide in a trusted friend, consider joining a support group, or seek help from a counselor. Go easy on the alcohol and make sure you're getting enough sleep.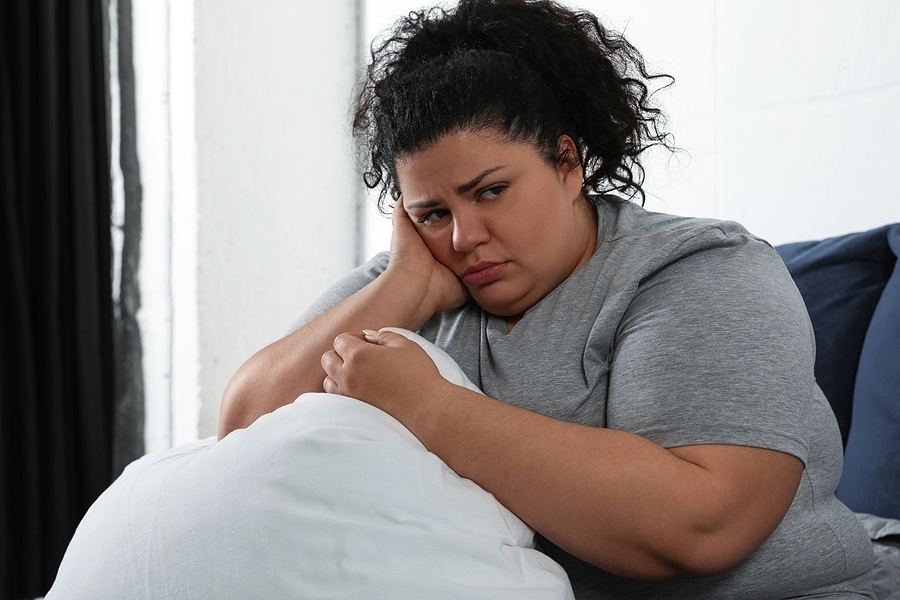 Welcome to Your New Normal!
Life is full of surprises. Finding out that you have diabetes might not be the kind of surprise you were hoping for, but here you are, ready to tackle the future with information and a positive attitude. You've got this!
While you can't change your diabetes diagnosis, changing a few habits will help keep you healthy and strong. Partner with your care team on a personalized care plan that fits your lifestyle and your preferences. You absolutely can live a full, busy life without letting diabetes get in the way!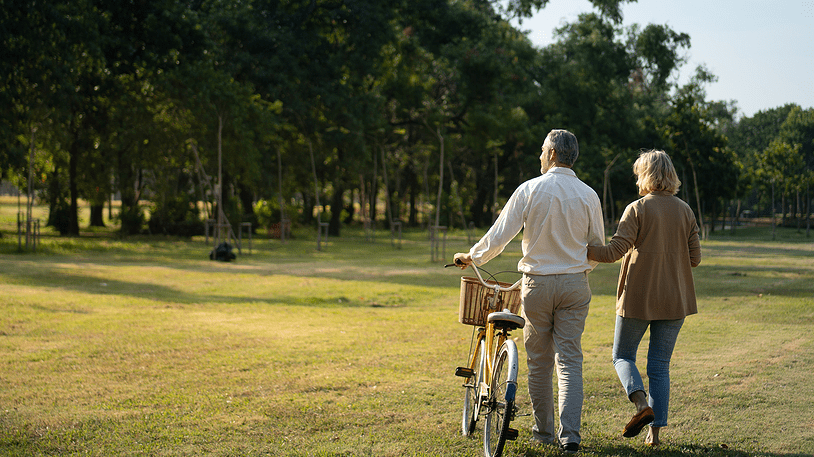 While you can't change your diabetes diagnosis, changing a few habits will help keep you healthy and feeling strong.
HCD Can Be Your Partner
We have a wide range of diabetes supplies, including blood glucose monitors, CGMs from Dexcom and FreeStyle Libre, and testing strips, and we can ship the supplies you need right to your door each month. Plus, we coordinate with your healthcare team and insurance company, and handle all the paperwork. Let us give you a call by entering your phone number on the bottom left of the screen. We are eager to help.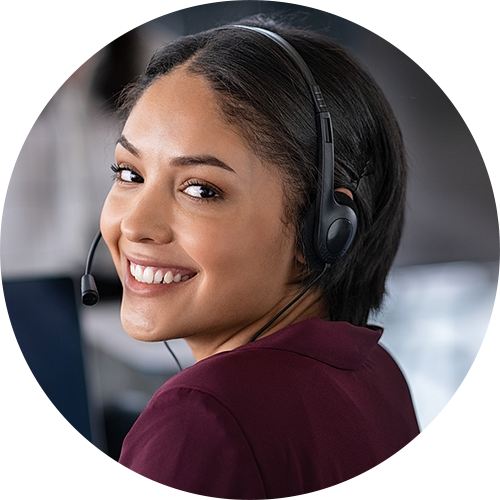 Get Insurance-Covered CGM & Diabetes Supplies
Monthly Deliveries | We Handle the Paperwork
Disclaimer:
Unless otherwise noted, the recommendations in this document were obtained from the sources indicated. Be advised that information contained herein is intended to serve as a useful reference for informational purposes only. HCD cannot be held responsible for the continued accuracy of or for any errors or omissions in the information. All trademarks and registered trademarks are the property of their respective owners.