Urinary Catheters for Women: One Size Does Not Fit All
If you're looking for information about urinary catheters for women, you've found it! Read on for important details about why catheters are needed, and which types are designed and recommended for women.
Your doctor may recommend using a urinary catheter, which is a tube inserted into the bladder, if you are unable to empty your bladder on your own. This tube allows the urine to be diverted into a drainage bag that is regularly emptied instead of passing into the bladder and out the urethra into a toilet. Some types of catheters empty directly into the toilet bypassing the drainage bag.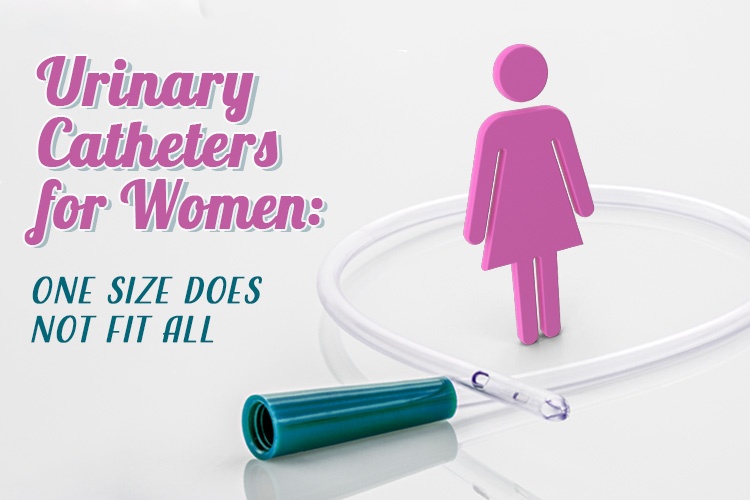 If you are unable to empty your bladder on your own, you need a catheter, a tube inserted into the bladder through the urethra.
Catheter Needs and Options
Here are some of the conditions that might require a woman to use a urinary catheter:
Urinary incontinence, meaning loss of bladder control
Urinary retention, or an inability to empty your bladder on your own
Surgery
Nerve or muscle damage
Medical conditions like Multiple Sclerosis, Dementia, or a Spinal Cord injury
A condition like a broken hip that makes using a bedpan painful or difficult
As a diagnostic tool
 As a way to introduce medicine into the bladder to treat certain conditions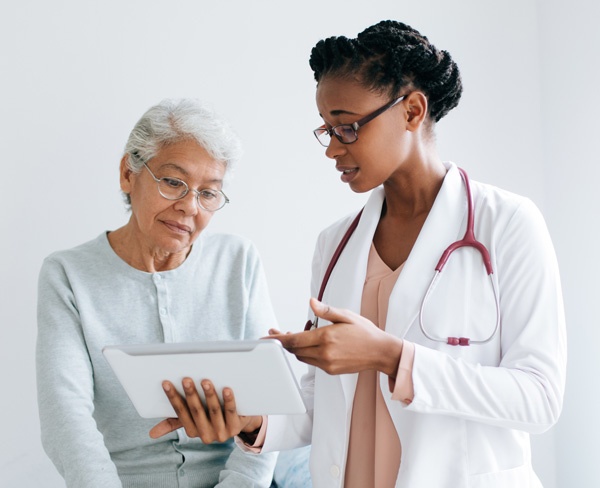 When it comes to urinary catheters, one size, shape, or material does not fit all women. In some cases, a one-time, or temporary, catheter is what's needed. Other medical conditions require long term use of either an in-dwelling catheter or use of several intermittent catheters to drain the bladder throughout the day. Some catheters are made of a soft plastic; others are made of rubber, and some have a self-contained drainage bag. They come in various lengths and diameters. Latex-free catheters are also available if you are allergic to latex. Don't let the variety of catheters for women confuse you. Your care team will help you figure out which style of catheter is best suited for your needs.
Here's a list of the common types of catheters used by women:
Intermittent Catheter
Also known as "straight" or "in-and-out," an intermittent catheter is a soft, flexible, hollow tube with a tiny opening in the end that is inserted into the bladder by way of the urethra. These single-use devices drain directly into the toilet, or into a disposable bag or container. Your doctor may recommend intermittent catheterizations to be done just once, or several times a day, depending on your condition.
An intermittent catheter may be recommended for urinary retention or when the bladder cannot be completely emptied. They are fairly easy for an individual or a caregiver to insert and come in a variety of "French" sizes, which is the universal measurement. Adult females may prefer to use the 4-6 inch length or the longer 16 inch length catheters, depending on their situation. There are five main types: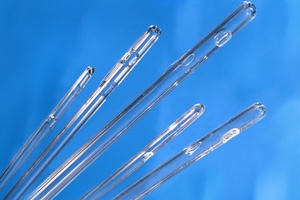 Standard intermittent catheters are made of plastic and are designed with a color-coded funnel that indicates the French size.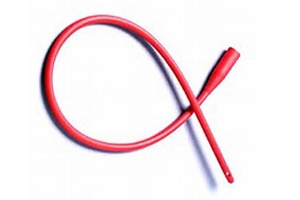 Red rubber catheters are more flexible than the plastic type, but do not usually have the color-coded funnel.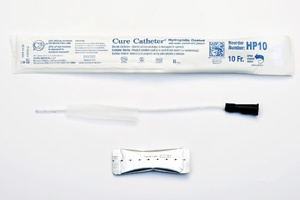 Hydrophilic catheters are coated with a material that reacts with water to aid lubrication. Some may include a sterile water sachet which is squeezed to open. The water activates the special coating of the catheter to provide a smooth, slippery surface for easy insertion. A guiding sleeve lets you avoid touching the tube.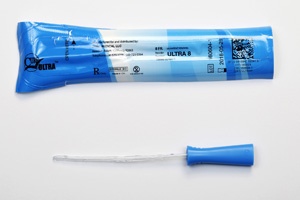 Pre-lubricated catheters are made of plastic and have the water-soluble lubricant covering the catheter within the sterile packaging.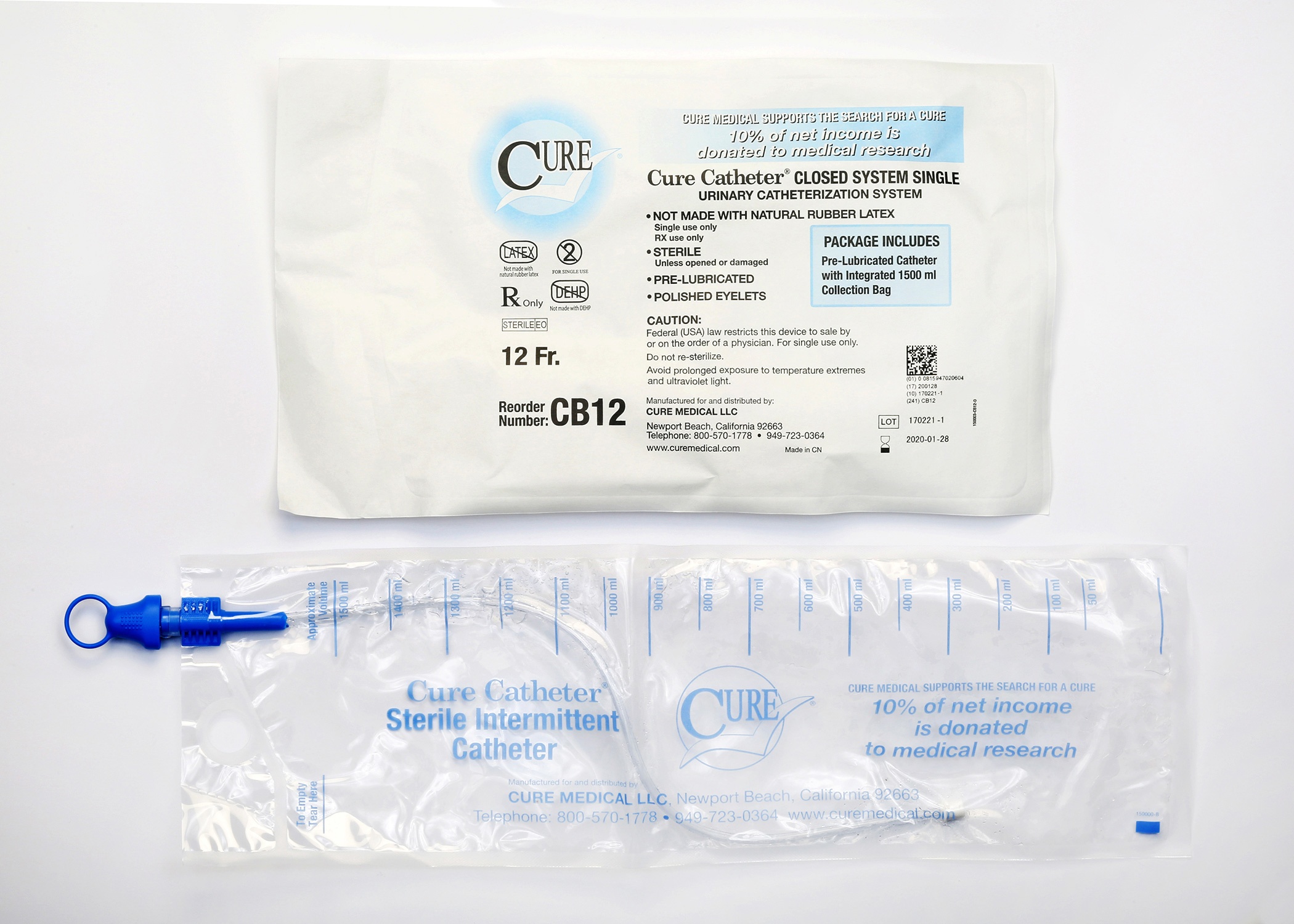 Closed System Catheters are all-in-one, disposable systems that include the catheter, lubricant, and a collection bag. Closed system catheters help guard against infection by reducing exposure of the catheter to bacteria or other contaminants. They may be the best choice for women who are more prone to urinary tract infections (UTIs) or other infections. The urine is collected in a sealed, disposable drainage bag.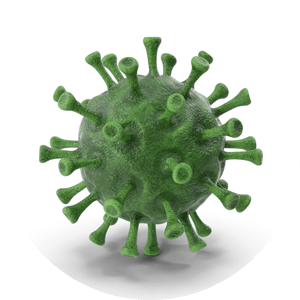 Closed system catheters help guard against infection by reducing exposure to bacteria or other contaminants. That's why they are a good choice for women who are more prone to urinary tract infections.
Foley Catheter
A Foley catheter, also known as an indwelling catheter, is one that can stay in your bladder for an extended period of time. It is often used by women who may not be able to insert a catheter because they are too ill, under sedation, or can't urinate due to a medical condition. Like other types, this catheter is inserted through the urethra and up into the bladder. Small openings in the tip allow the urine to flow through the thin, flexible tube and into a collection bag.
To keep a Foley catheter in place, sterile water is inserted into a second channel to inflate a balloon which sits inside the bladder preventing the catheter from slipping out.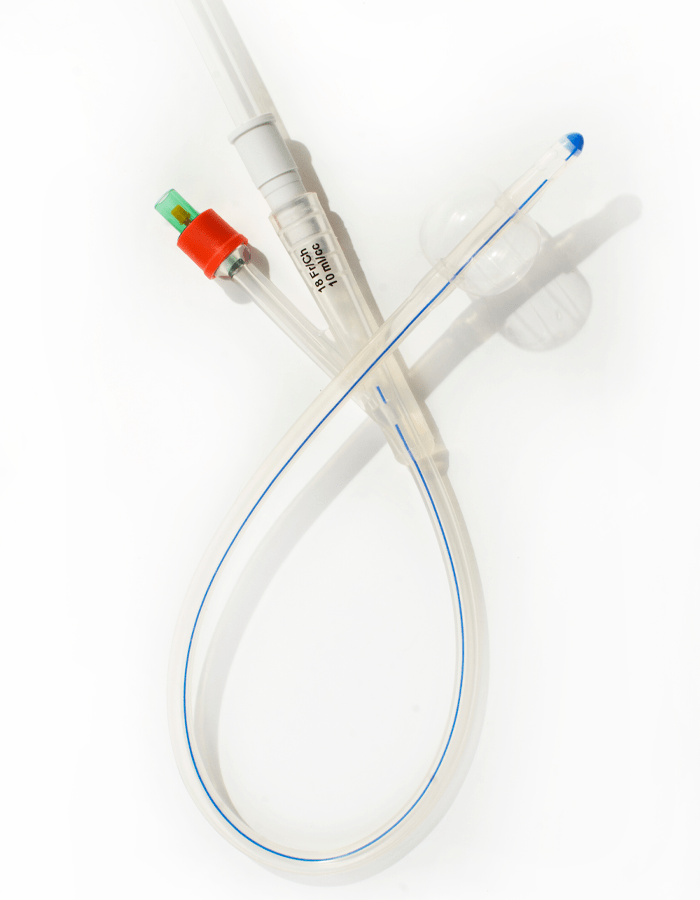 Using Catheters Safely
Regardless of the type of catheter, a priority for anyone who uses or maintains one is to avoid a CAUTI, which stands for catheter-associated urinary tract infection. Here are some essential infection-prevention tips for patients and caregivers:
Make sure the individual handling the catheter has been trained in how to use and maintain it.
Meticulously clean hands before attending to a catheter.
Try to never touch the catheter itself.
Clean around the catheter opening daily and clean the catheter with soap and water.
Clean the rectal area thoroughly after every bowel movement.
Empty the drainage bag every eight hours, or when it gets full.
Follow the directions provided by your care team on proper insertion and maintenance of your catheter and any collection supplies.
Let's Tackle This Together
The team at Home Care Delivered are experts at partnering with people who have a medical condition requiring the use of a catheter. Working with us is a win-win. That's because we offer leading brands and types of catheters, as well as experienced customer service representatives supported by staff clinicians.
Once your doctor has discussed your need for a catheter and the recommended type, give us a call and we'll walk you through the simple process of ordering your supplies. We'll even handle the communication with your doctor and insurance company. We work with Medicaid, Medicare, and thousands of private insurance companies.
Home Care Delivered is easy to reach by phone at 866-938-3906. If you'd rather, just enter your phone number on the bottom left of the screen and we'll reach out.
It's easy to take emptying your bladder for granted. When your medical condition requires the use of catheters, HCD is here with products and peace of mind.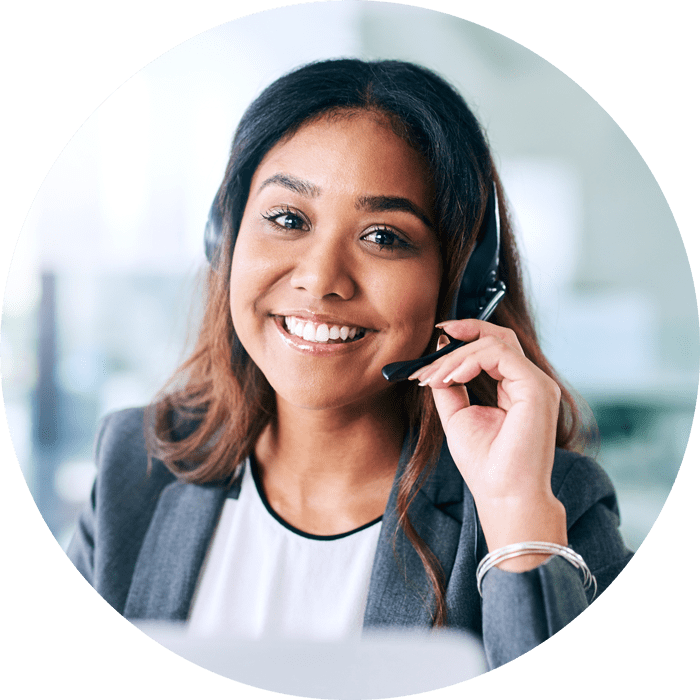 Get Urology Supplies Delivered to Your Door
Accurate Orders |  Fast Delivery | Product Expertise

Disclaimer:
Unless otherwise noted, the recommendations in this document were obtained from the sources indicated. Be advised that information contained herein is intended to serve as a useful reference for informational purposes only. HCD cannot be held responsible for the continued accuracy of or for any errors or omissions in the information. All trademarks and registered trademarks are the property of their respective owners.