For decades, people living with diabetes have checked their blood glucose levels by sticking their finger with a lancet and testing their blood. In the past few years, a new method of blood glucose monitoring has made diabetes care and management much easier. Continuous Glucose Monitors (CGMs) do not require fingersticks and they deliver real-time information 24/7.

If you are considering making the move to a CGM device, you probably have questions about which Continuous Glucose Monitor is best for your needs.  
This blog will review three of the most popular devices: FreeStyle Libre 14 day system, FreeStyle Libre 2, and Dexcom G6. The purpose is to highlight the features of each device and provide insight into how they align with your needs and lifestyle.
Where to Place the Sensor:
Dexcom G6 sensors are usually inserted on the abdomen, or for those ages 2-17, on the upper buttocks.
Makers of FreeStyle Libre devices recommend placing their sensor on the upper arm.
For both types of CGMs, the sensor is attached to the body using a simple, disposable device called an applicator. When the sensor is attached, a small filament is inserted just under the skin and held in place with a small adhesive pad.
Sensor placement is important and you will want to change your insertion site with each sensor. Using the same site too often might not allow the skin to heal, causing scarring or skin irritation.

CGM manufacturers recommend choosing a site that is:
At least 3 inches from any insulin pump infusion set or injection site
Away from waistbands, scarring, tattoos, irritation, and bones
Unlikely to be bumped, pushed, or laid on while sleeping
How to See the Reading:
The beauty of a CGM is that you can check your glucose level quickly and easily. With Dexcom G6, you just glance at your monitor, smartphone, or other device. FreeStyle Libre devices require a one-second swipe of the sensor with a scanner or smartphone.

Needlestick Calibration:
Both FreeStyle Libre devices and Dexcom G6 are factory-calibrated and do not require fingerstick calibration. That's only necessary if symptoms do not match system readings, or when you think the readings may be inaccurate.

Dexcom G6 includes a sensor, a monitor, and a wireless transmitter that lasts about 3 months.

The FreeStyle Libre 14 day and the FreeStyle Libre 2 do not use a transmitter, just a sensor. The all-in-one-sensor transmits data when you scan to your monitor or cell phone.
When to Change the Sensor:
Dexcom G6 sensors should be changed every 10 days. The wireless transmitter will last for 3 months.
FreeStyle Libre 14 day and FreeStyle Libre 2 sensors are changed every 14 days.
What CGMs Cost:
Both Dexcom and Freestyle Libre systems are covered by Medicare and most private insurance, so the out-of-pocket cost is often different from the retail price.
The expert enrollment reps at Home Care Delivered can check the benefits provided by your insurance coverage for you and let you know your out-of-pocket costs, if any. We can coordinate with your doctor's office to obtain any necessary paperwork, and can ship the device and all the refills you need right to your door.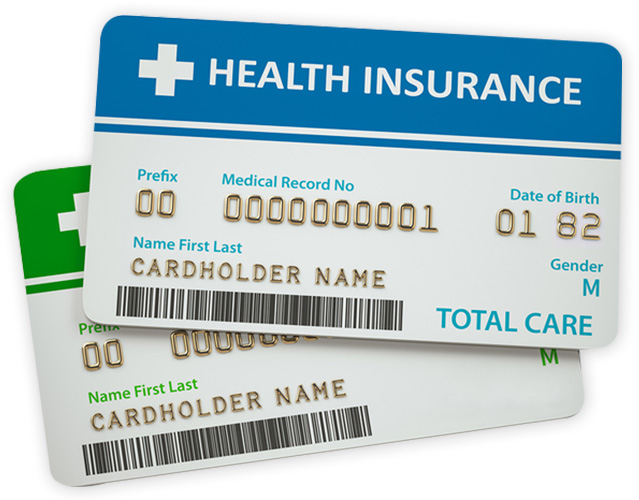 Frequency of Readings:
FreeStyle Libre systems measure glucose every minute, or 1,440 times a day. Dexcom G6 takes readings every five minutes, or 288 times in a 24-hour period.
Accuracy:
The accuracy of a Continuous Glucose Monitor is measured by the MARD score, which stands for Mean Absolute Relative Difference. It represents the difference between laboratory glucose readings and the actual reading from the CGM. The lower the difference, the more accurate the device.
FreeStyle Libre 14 day system:
9.4%
FreeStyle Libre 2 system:
9.3 %
(9.2% for adults, 9.7% for pediatrics)
Alerts and Alarms:
Dexcom G6 sends customizable alerts and alarms when glucose levels are heading too high or too low.
The FreeStyle Libre 14 day system does not feature an alarm system. The  FreeStyle Libre 2 has built-in Bluetooth for optional real-time alerts for low and high glucose levels.

Compatibility with Phones and Devices:
Both FreeStyle Libre and Dexcom G6 are compatible with many Android and iPhone models and other smart devices. Check the websites (freestylelibre.us and dexcom.com) to confirm compatibility with your device. While on the sites, you may also want to check out the available apps to learn more about their features and functionality.


Water-Resistance:
Dexcom G6 and FreeStyle Libre sensors (the part that attaches to your skin) can be worn safely in the shower, pool, or at the gym. The sensors should not be submerged or kept under water for long periods. The Dexcom G6 transmitter is also water-resistant, but the receiver should not get wet.
Who Can Use It:
Continuous Glucose Monitors can be a real game-changer for active kids and their parents. Dexcom G6 is indicated for those as young as two years old. One great feature of this device is that it lets you share information with up to 10 people, so parents, caregivers, and doctors can all be kept informed of a child's blood glucose levels.
FreeStyle Libre 14 day is approved for ages 18 and up. The FreeStyle Libre 2 has been approved for children age four and up.
Neither system is approved for people who are pregnant, on dialysis, or are critically ill.
What's Best for You?
CGMs are a welcome alternative for many people with diabetes, especially those who check their blood sugar often. With accuracy, digital compatibility, and ease-of-use, CGMs are changing lives every day.
Now that you know more about the three leading Continuous Glucose Monitors, you can begin to assess which might be best for you. Think about what matters most to you. Scan or no scan? Readings every five minutes or every minute? Sensor on the belly or on the arm? If you like the idea of less pain, more data, and improved convenience, talk with your doctor about joining the hundreds of thousands using CGMs to help manage their diabetes!

Let HCD Do the Rest
HCD has a wide range of diabetes supplies and our experts can coordinate with your health care professionals to help you get the products that will work best for you. Supplies can be shipped right to your door, and we handle all the paperwork. Our knowledgeable customer care representatives can answer your questions about insurance coverage. Let us give you a call by entering your phone number on the bottom left of the screen. We are eager to help, call us, or enroll online today.
Customer Reviews
Get Insurance-Covered CGM & Diabetes Supplies



Monthly Deliveries | We Handle the Paperwork