What is a Condom Catheter?
When it comes to the different types of incontinence supplies, most people have heard of the absorbent products: bladder control pads, pull-ons, and adult diapers. But there's another kind of incontinence product most people don't know is out there. It's called the condom catheter, and it could be the answer to some men's incontinence needs.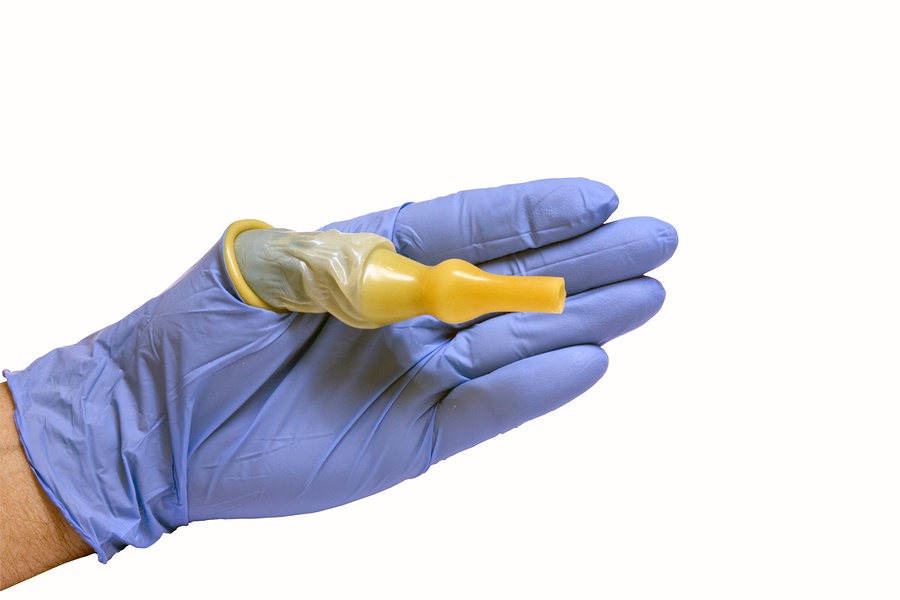 About Condom Catheters
Condom catheters, also called external catheters, are different from other types of incontinence products in that they do not absorb urine; they collect it. Rather than using polymer to lock away liquid, external catheters guide leakage to a collection bag that can be drained when convenient.
The Design
Condom catheters are designed exclusively for men and consist of three basic parts: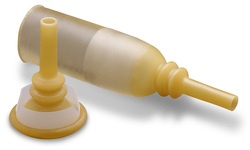 The sheath is a condom-like sleeve that goes over the penis and guides urine to the collection tubing. It attaches with an adhesive that helps keep it in place when in use.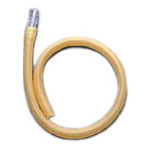 The tubing is a discreet plastic channel that connects the sheath to the drainage bag. The tubing is very flexible and can be made to accommodate the unique needs of the user.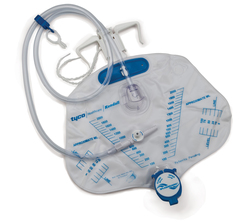 The drainage bag is where urine is stored once it travels through the tubing. There are two basic kinds of drainage bag: the leg bag, and the bedside bag.
Benefits of the Condom Catheter
Medicare might cover it
One of the absolute best things about condom catheters is that Medicare could cover the cost. While Medicare does not cover absorbent incontinence supplies, it does cover urology supplies, which is the category that condom catheters are a part of. This means you could potentially use your Medicare benefits to cover the cost. Contact us to learn more.
Note: Don't forget that most state Medicaid plans cover Incontinence Supplies. If you have Medicaid, contact us to see if you could get your supplies as a covered benefit.
Keeps you dry
One aspect of condom catheters many people love is that they are very good at keeping the skin dry. Unlike absorbent incontinence products, Condom catheters store urine away from the skin, so there's little risk of moisture causing irritation or skin breakdown.
Condom catheters use collection bags for storing urine, which can generally hold more output than absorbent products. This is perfect for people who cannot change frequently or who prefer to go longer without needing to change their product.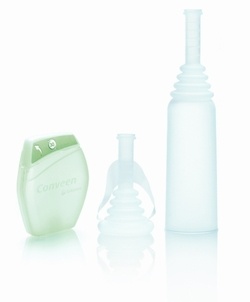 Prevents odor
Condom catheters are a very self-contained system that doesn't allow odor to escape. There is very little risk that odor will be noticed and cause embarrassment.
How to Get Them
The first step to getting condom catheters is to talk with your doctor to get a diagnosis. Speak honestly with them about your needs and whether or not an condom catheter could work for you.
If an condom catheter is the right solution, then contact us about getting your condom catheters as a covered benefit of your insurance plan. We are experts in monthly medical supply deliver and take care of all the paperwork for you.
Get Urology Supplies Delivered to Your Door
Accurate Orders |  Fast Delivery | Product Expertise

Disclaimer:
Unless otherwise noted, the recommendations in this document were obtained from the sources indicated. Be advised that information contained herein is intended to serve as a useful reference for informational purposes only. HCD cannot be held responsible for the continued accuracy of or for any errors or omissions in the information. All trademarks and registered trademarks are the property of their respective owners.