Incontinence Supplies for Veterans – How to Reduce the Cost
There are many medical services available to help veterans, but unfortunately, they often do not cover incontinence supplies.
Incontinence supplies are often not covered as a medical need, even though they are crucial to the health and happiness of many veterans. Getting these supplies can be a challenge, especially considering the cost. The price of incontinence supplies can range from $900-$4,000 per year.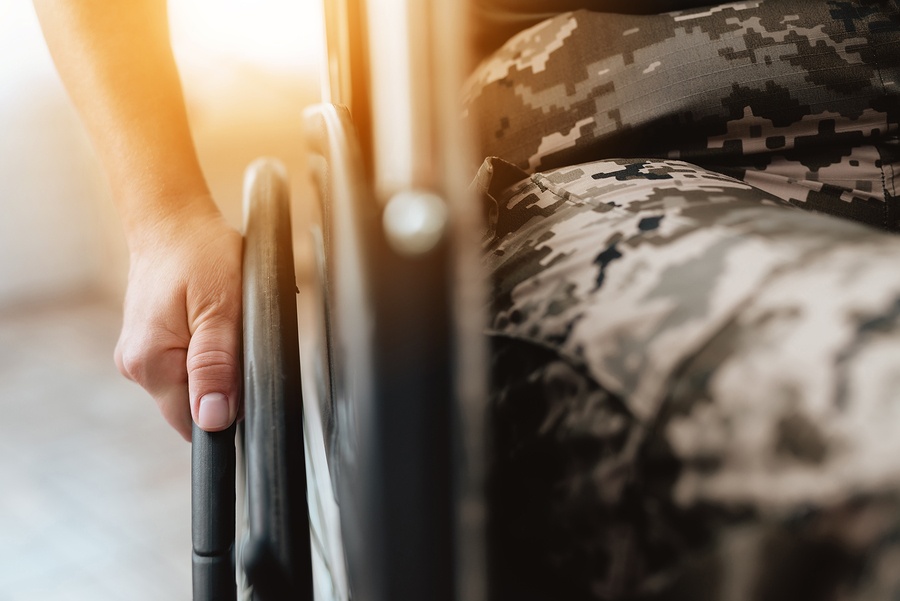 Luckily, there are some options available that can help reduce these costs.
Veterans Health Administration
The Veterans Health Administration (VHA) is a government program that could help veterans get incontinence supplies. The program provides a wide range of healthcare services, including some medical supplies.
To be eligible to get incontinence supplies through the VHA, veterans first need to become a member of the program and then visit a doctor to confirm a medical need. Every situation will be different, and there may be additional requirements that need to be met in order for the VHA program to cover the supplies.
Learn more about the Veteran's Health Administration.
There's great news for veterans with Medicaid: Most Medicaid plans cover incontinence supplies. Currently, 45 out of 50 state Medicaid plans provide some form of coverage for incontinence supplies. This means that veterans with Medicaid could get their supplies at little or no cost, depending on the details of their plan.
In order to use Medicaid benefits to get supplies, you will have to first visit a doctor and get a diagnosis. The diagnosis will allow an insurance company to receive official paperwork that shows a medical need for the supplies.
Get Incontinence Supplies Online With Medicaid
No Credit Card | Fast Delivery  |  100% Discreet

Once the diagnosis is documented, it's time to call us! We provide monthly deliveries of incontinence supplies and bill your Medicaid plan for the cost. The process is very simple and only takes a few minutes to complete. To learn more about how to save money with Medicaid, call us at 866-343-4689, or fill out the contact form below.
Get Incontinence Supplies Online With Medicaid
No Credit Card | Fast Delivery | 100% Discreet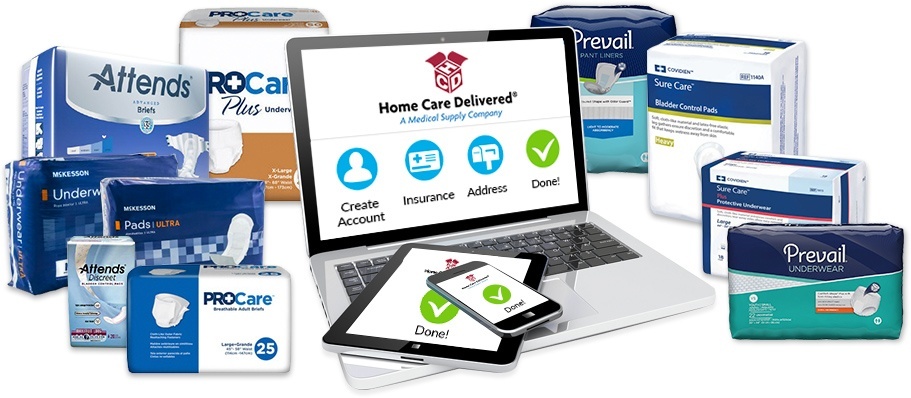 Disclaimer:
Unless otherwise noted, the recommendations in this document were obtained from the sources indicated. Be advised that information contained herein is intended to serve as a useful reference for informational purposes only. HCD cannot be held responsible for the continued accuracy of or for any errors or omissions in the information. All trademarks and registered trademarks are the property of their respective owners.