Love to Hike? Don't Let Incontinence Block Your Path!
The naturalist John Muir said it best, "Of all the paths you take in life, make sure a few of them are dirt." Whether it's a heart-pumping summit or a nice little trail in the neighborhood, there's something positively joyful about taking a hike.
If worries about leaks and accidents have kept you off the trails, we're here with good news about hiking safely and comfortably despite incontinence or bladder leaks. It might mean a bit more preparation. But if you love hiking as much as we do, you'll find the extra planning well worth it.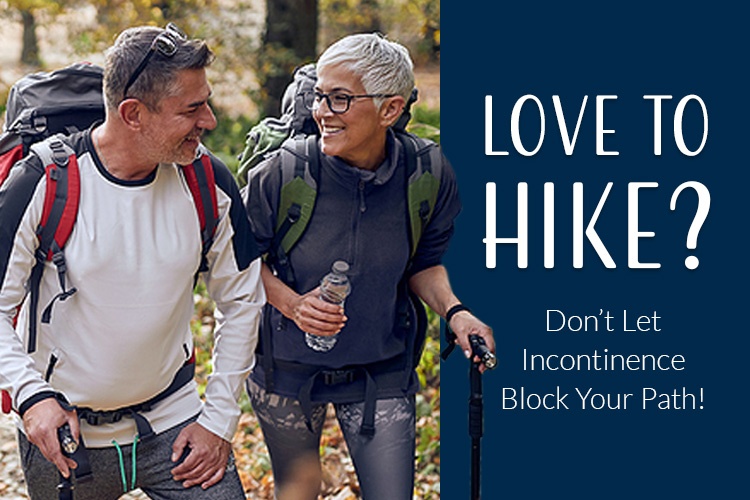 Breathe Deep and Head Outside
Hiking is hot! Researchers believe that after the Covid pandemic has passed and travel returns to normal there will be more than 51 million hikers in the United States alone. While hiking grew in popularity in 2020 as people looked for safe outdoor fun, from the looks of things, it seems that hiking will remain popular even as people return to other activities. Most Americans live close to a hiking path or trail, many in city or state parks. Even if home is a large metropolitan area, you can probably find a trail within a half-hour's drive.
There are so many great things about walking in nature—the fresh air, the sound of your feet on the earth, and the chance to get away from the daily grind. Hiking also rocks (pun intended) because it doesn't require much skill—unless you're into technical climbs on the side of a smooth cliff!
If you have a pair of sturdy shoes, a map, and a water bottle, you're well on your way to a great hike. And with so many state and national parks offering accessible trails, people with mobility challenges can participate, too.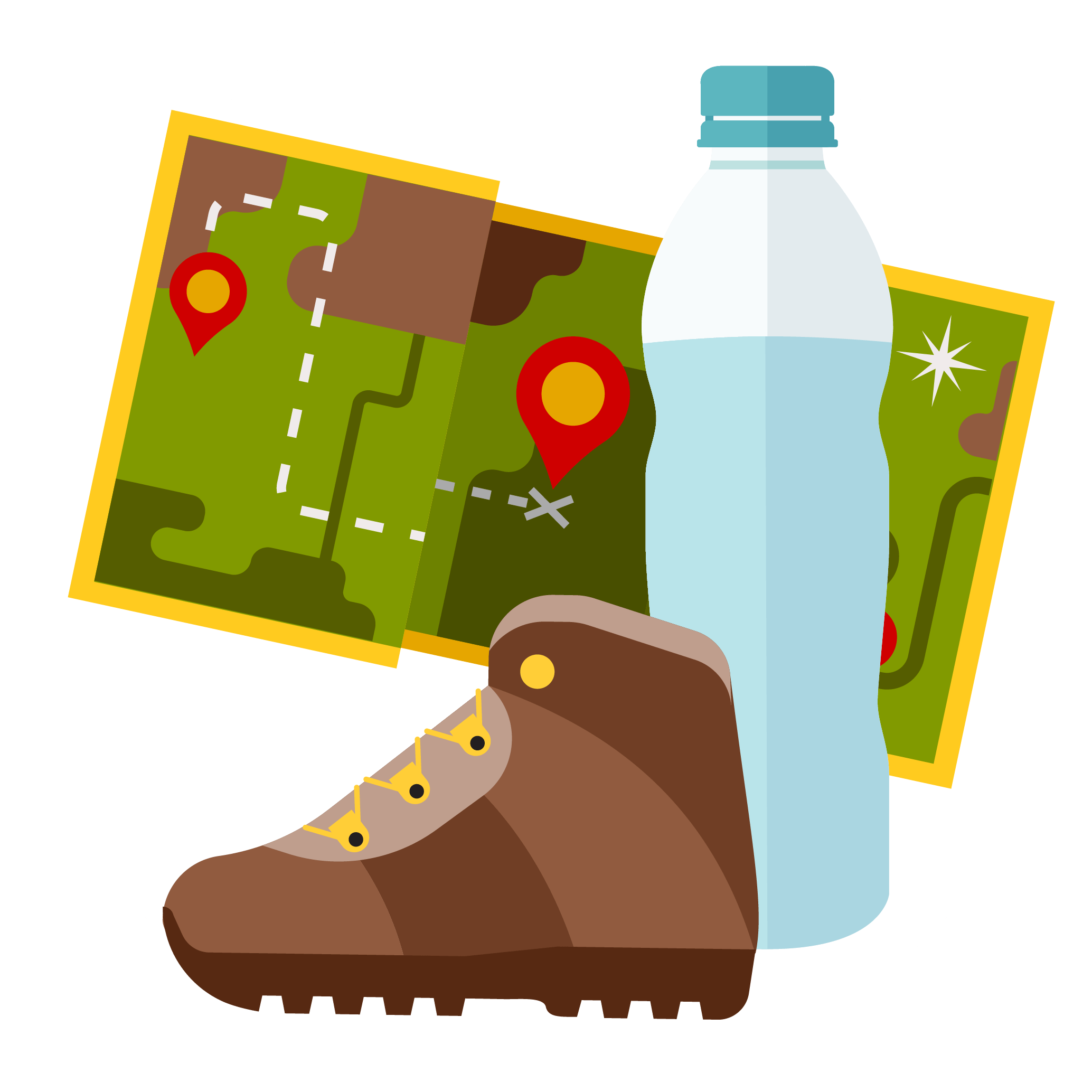 If you have a pair of sturdy shoes, a map, and a water bottle, you're well on your way to a great hike.
Hiking and Good Health Go Together
Beyond the chance to bask in nature and listen to a babbling brook, hiking offers some pretty awesome health benefits. According to the U.S. National Park Service—and they should know!—hiking: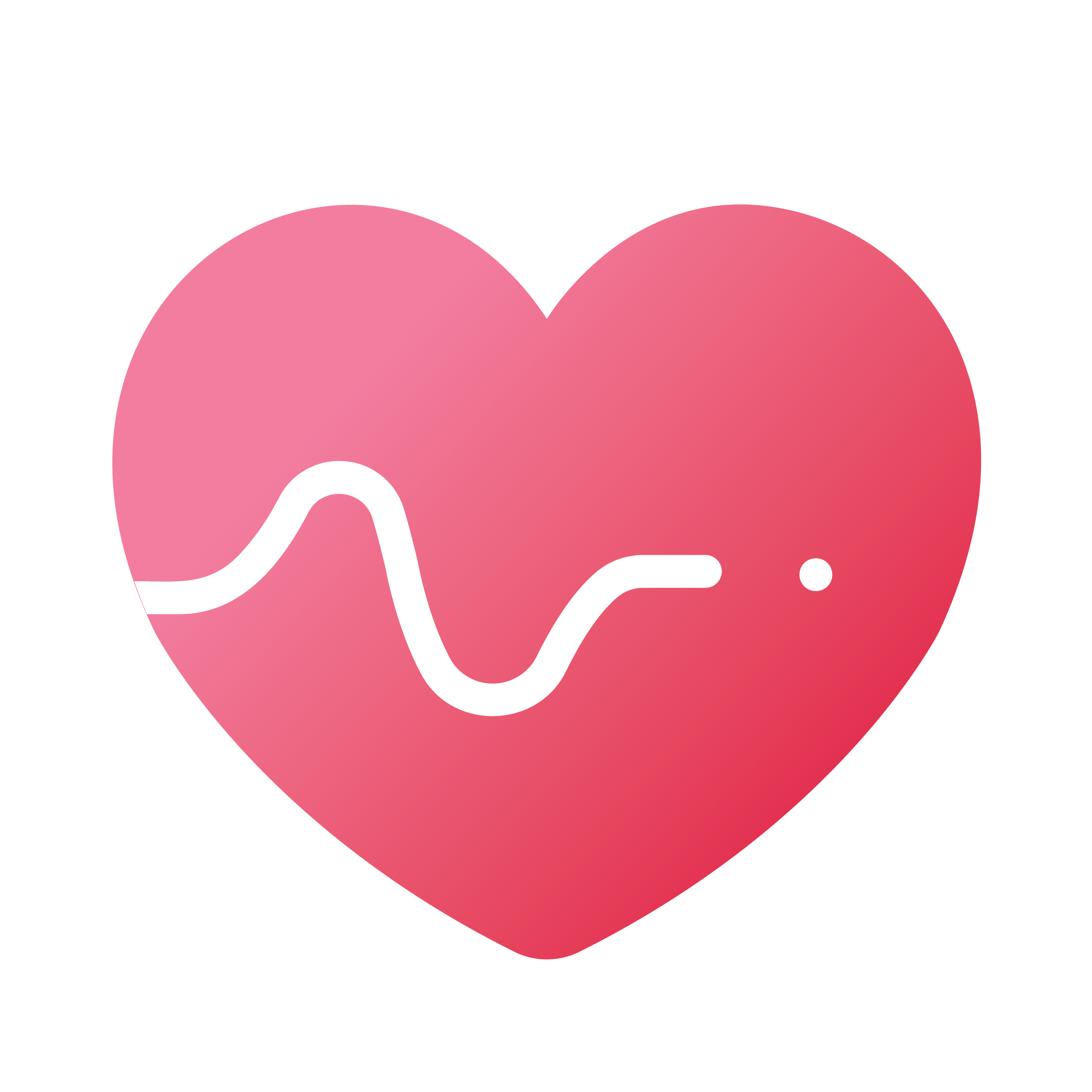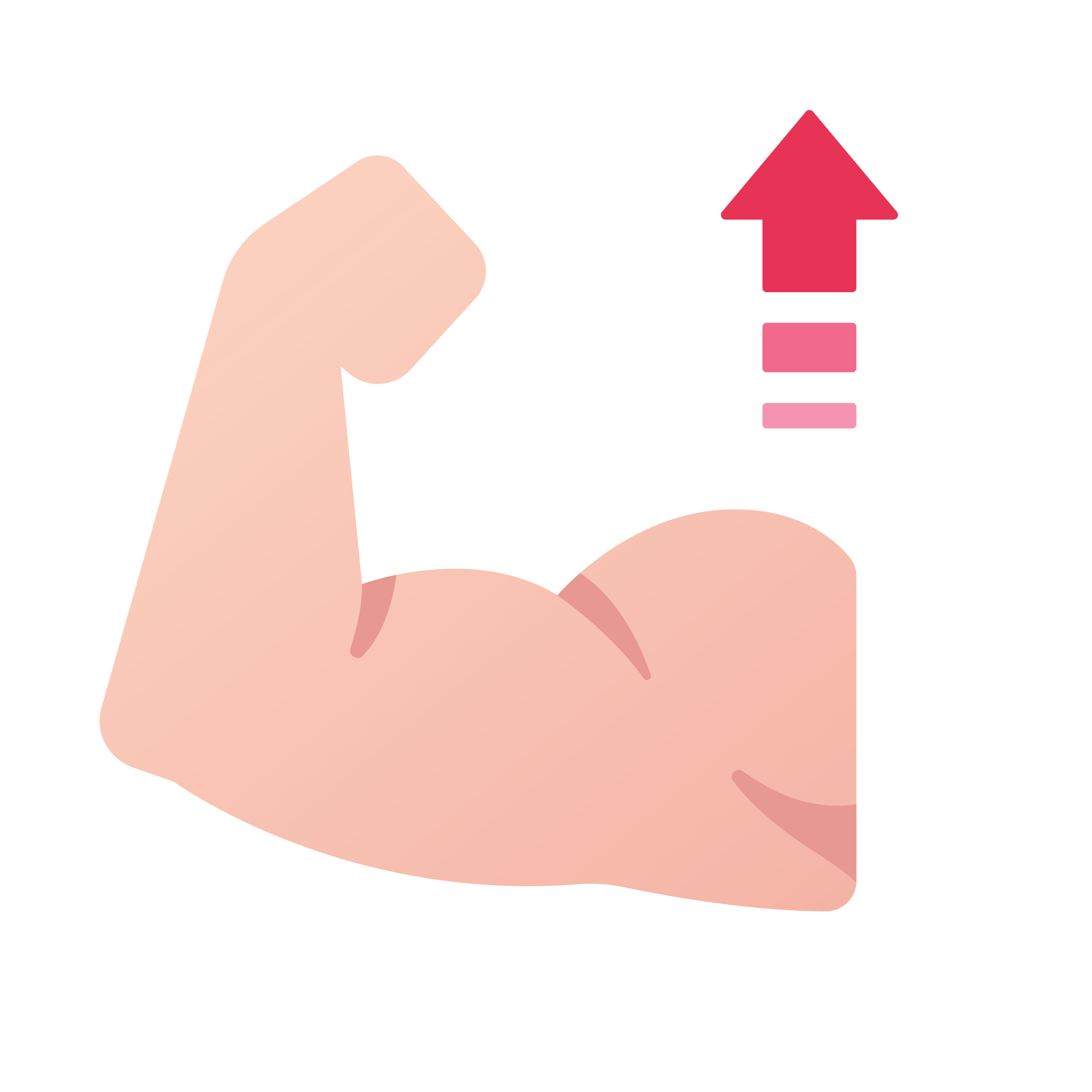 Strengthens muscles and bones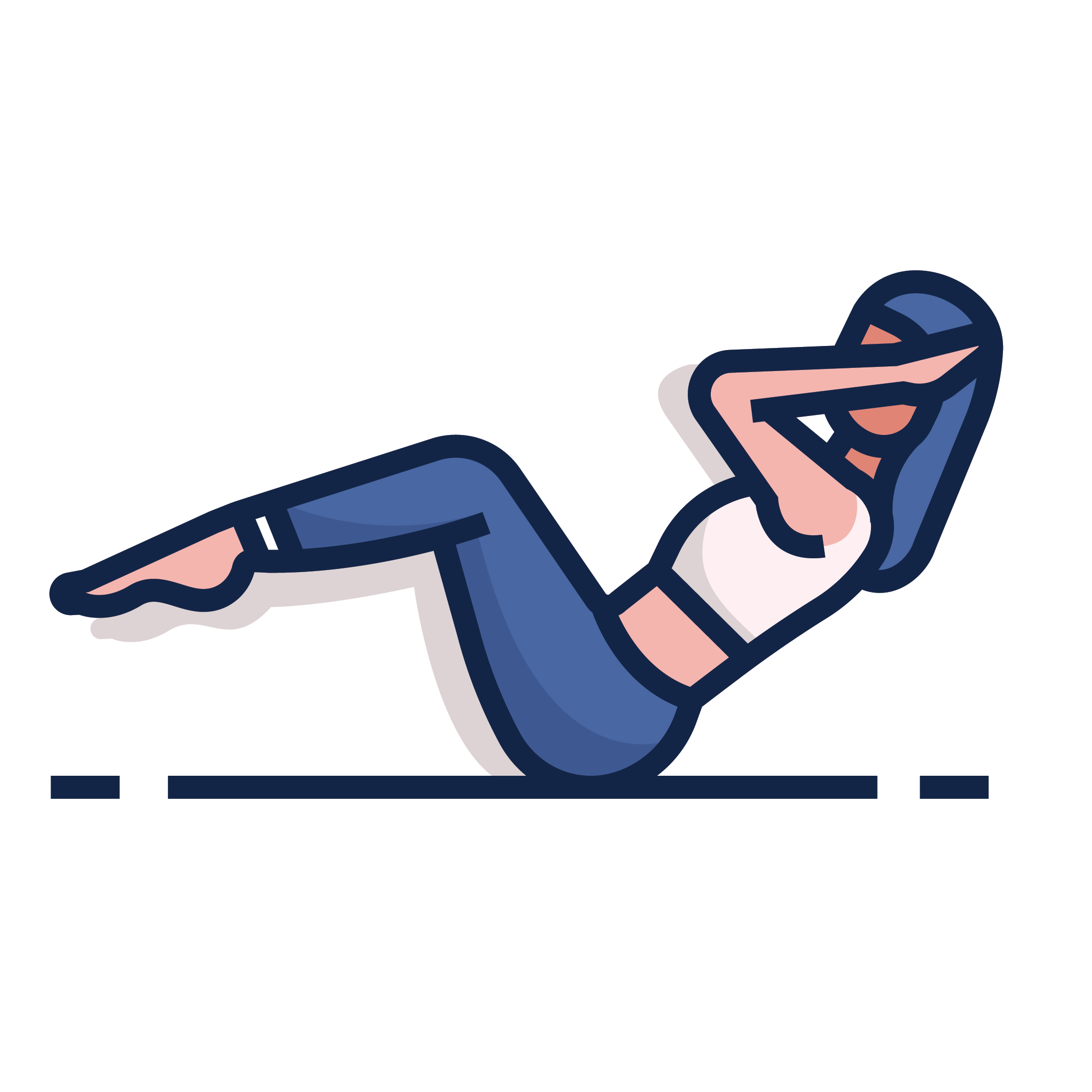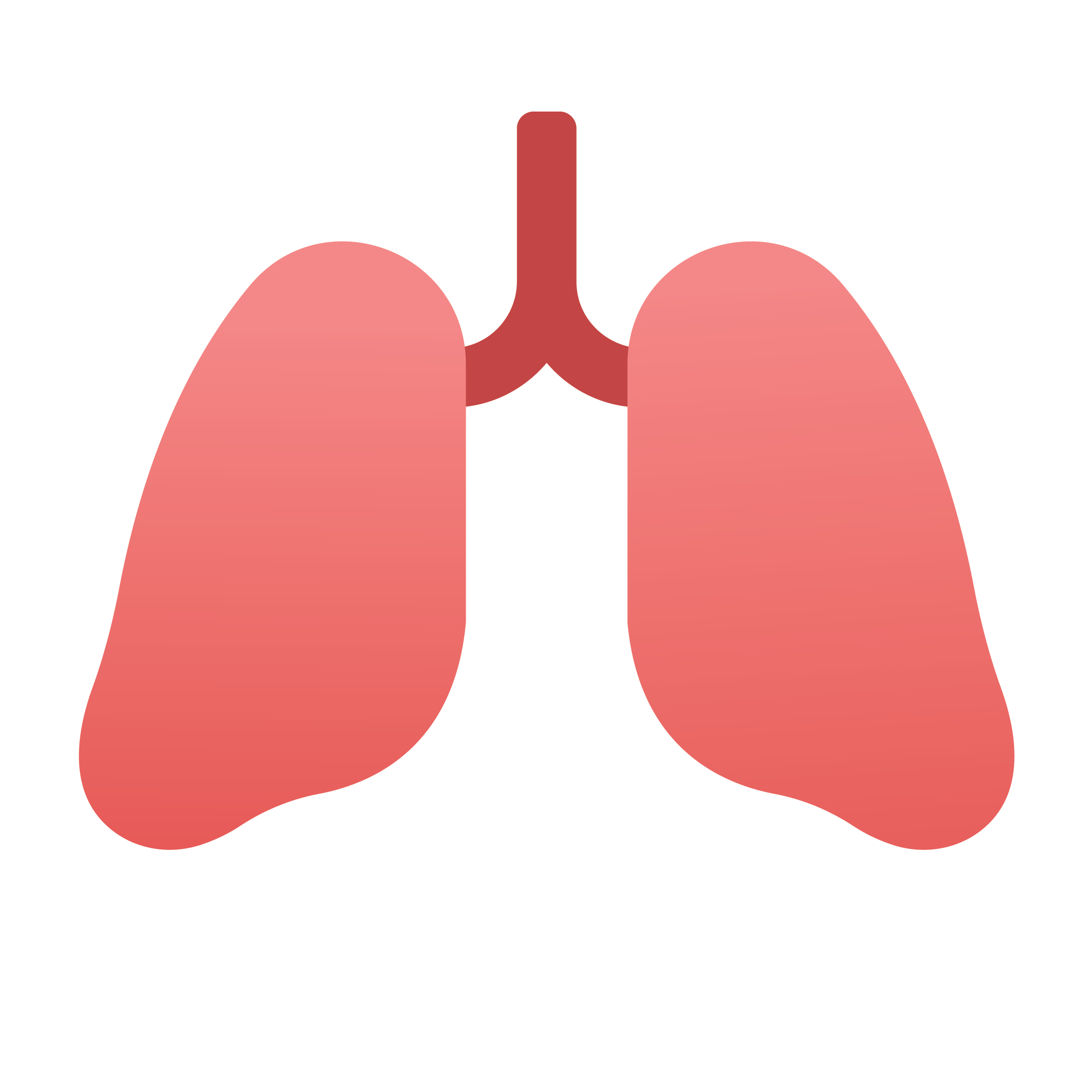 Decreases the risk of certain respiratory problems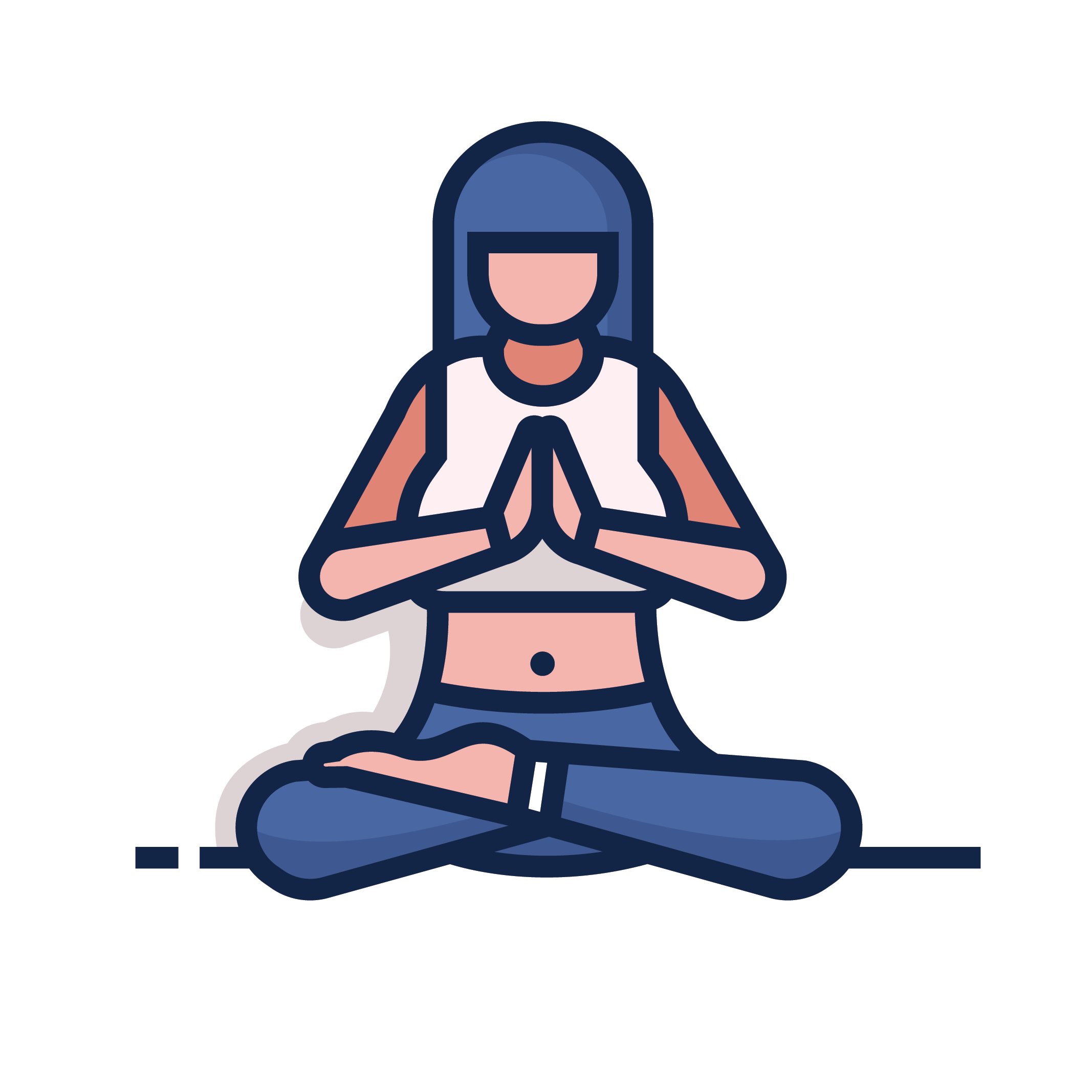 Of course, any regular exercise burns calories. And if you're carrying extra pounds, even a 10 percent weight loss could help decrease incontinence leaks.
Hike With Confidence, Despite Incontinence
It's easy to prepare for a hike with or without incontinence. You need a backpack with water, a snack, bug spray, sunscreen, your phone, and a couple of band-aids just in case. If you live with incontinence, you also need to pack an extra bag with incontinence products such as incontinence pads or liners, wipes, and a change of clothes. If you are planning to be out on the trail for several hours, you may want to choose products that offer more protection than what you need on a daily basis when getting to the bathroom is easier.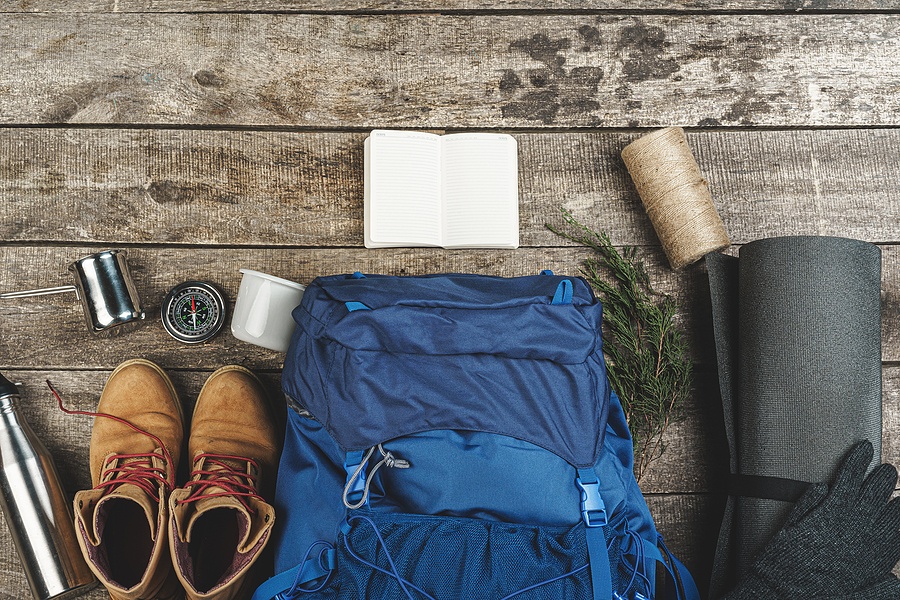 Hydration is super important when you're out on the trail. Be sure you drink enough water because restricting your liquids can actually irritate your bladder and make you leak more. Try to sip water at regular intervals instead of gulping a lot at once. It's a good idea to avoid drinking anything with caffeine a couple of hours before you hit the trail and be sure to make a pit stop before you head out.
Other tips to keep it fun and dry:
Consider getting out early in the morning. That way, if an accident happens, fewer people are around to notice.
Prepare yourself with maps and/or apps that show where bathrooms are located. For times when it's not possible to get to an actual bathroom facility, wear clothing that will more easily allow you to—ahem—rough it, if you know what we mean.
Find the protection that works for you. Home Care Delivered offers a wide variety of liners, incontinence pads, and absorbent underwear. Keep in mind that pads meant for your menstrual cycle will not offer the protection you need for incontinence. 
Wear loose-fitting, black, or dark colored clothing unless you're hiking on a super-hot summer day. Darker colored bottoms can help hide wetness.
Keep a bladder diary to track your bathroom patterns. This can help you predict when you'll have to go.
Bundle up when it's cold out, as low temps can aggravate bladders.
"Train" your bladder to go longer periods without urinating by practicing pelvic-floor strengthening exercises called Kegels.
Read more about how to safely exercise with incontinence in our blog, Yes, You Can (and Should!) Exercise with Incontinence.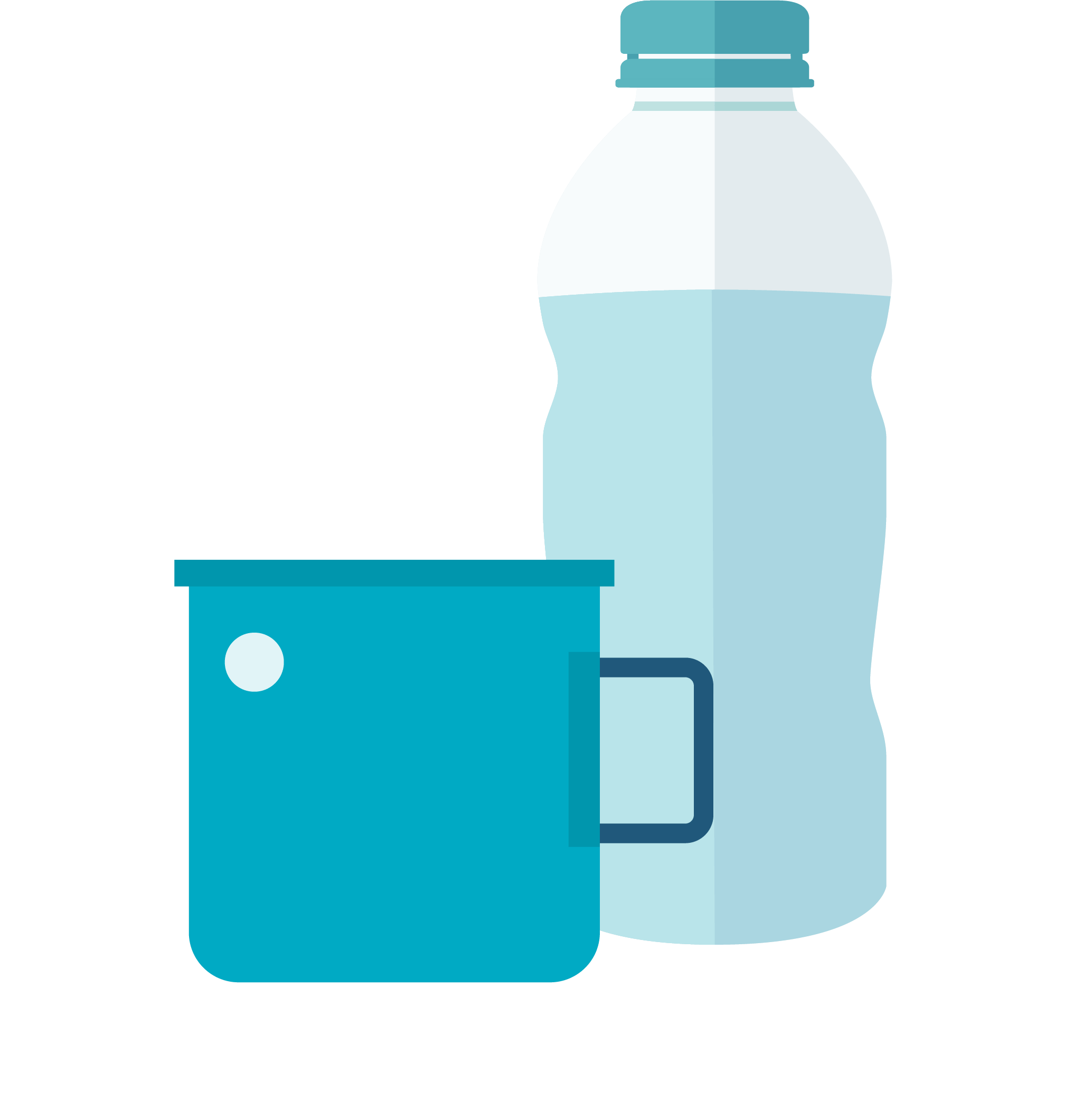 Instead of gulping a lot of water at once, sip at regular intervals. It's a good idea to avoid drinking a couple of hours before you hit the trail and be sure to make a pit stop before you head out.
People with Incontinence Need to Stay Active
If you are at risk for leaks or accidents, low-impact activities like hiking, walking, cycling, swimming, golf, kayaking, and yoga are good choices to get your heart rate up without putting pressure on your bladder. Whatever type of exercise you choose, make sure it's something you really enjoy, so that you'll stick with it. Another way to boost accountability is to exercise with a friend. If you agreed to take a hike together at 5 pm on Sunday afternoon, it's much harder to cancel at the last minute!
What matters most is getting out there and refusing to let continence issues tie you to the couch. One study found that more than 60 percent of women with medium-to-heavy incontinence said concern about leaks kept them from fitness. Without exercising you're more likely to gain weight, which puts you at risk for other health conditions.
The ancient Greek physician Hippocrates summed up our feelings about a walk in the woods perfectly when he said, "Walking is the best medicine." Why not make this the season you say yes to a hike? With just a bit of extra planning, you'll be able to trek with confidence.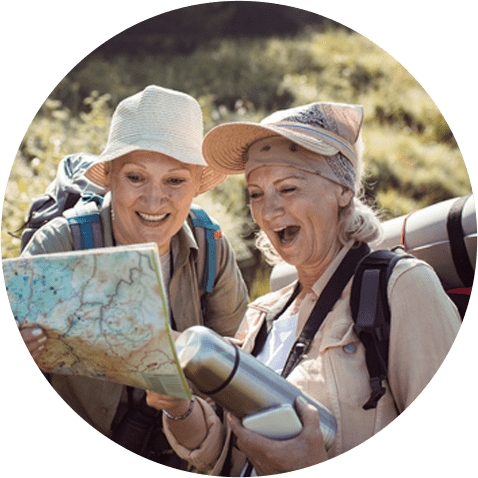 Speaking of Confidence
Whether you're heading to the woods, or just heading to the supermarket, Home Care Delivered keeps you supplied with the protective products that let you do what you love, without letting continence challenges disrupt your routine.
Getting started is lots easier than reading a trail map! Our customer care team will guide you to the best products for your needs and explain which products may work for you. HCD takes private insurance, Medicare, and Medicaid. We even do the paperwork and communicate with your doctor. When it's time to re-order, it's easy to do by phone, text, or online. (Note that at this time, Medicare does not cover incontinence products.)
This year, Home Care Delivered celebrates 25 years of helping people manage incontinence, diabetes, wound care, ostomy, urology, and other conditions by supplying quality medical products with discreet home delivery. We would love the honor of adding you to our growing family of satisfied customers. To request a call, click on the link in the bottom left corner or give us a call directly at 866-938-3906.
Happy trails from your friends at HCD!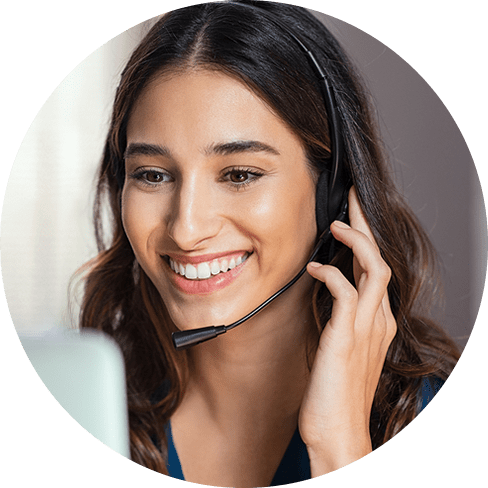 Get Incontinence Supplies Online With Medicaid
No Credit Card | Fast Delivery | 100% Discreet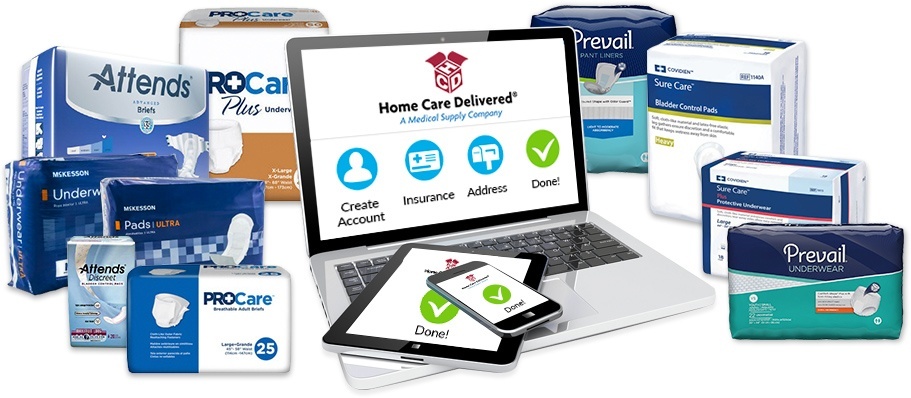 Disclaimer:
Unless otherwise noted, the recommendations in this document were obtained from the sources indicated. Be advised that information contained herein is intended to serve as a useful reference for informational purposes only. HCD cannot be held responsible for the continued accuracy of or for any errors or omissions in the information. All trademarks and registered trademarks are the property of their respective owners.