Does Medicaid Cover Wound Care Supplies?
Getting the wound care supplies you need is essential to better healing and a faster recovery; but affording these supplies can be difficult for individuals with a low income. However, there's good news for eligible Medicaid members: Most Medicaid plans cover wound care supplies. That means you may be able to get wound care supplies without paying out-of-pocket. Continue reading to learn how.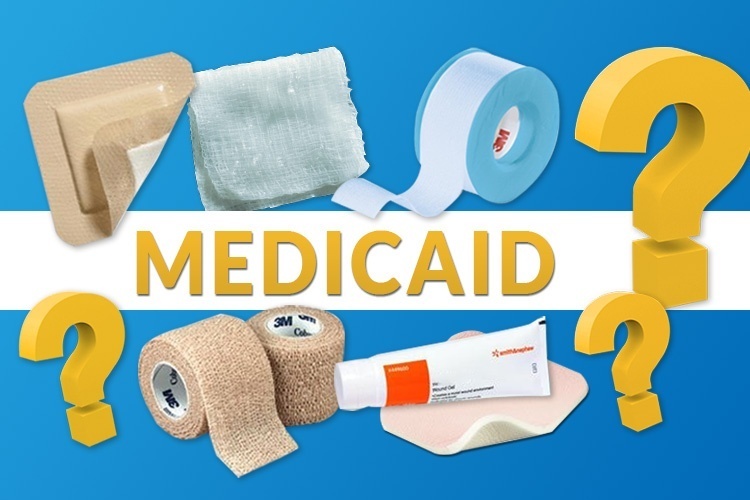 Medicaid and Wound Care Supplies
Medicaid coverage of wound care supplies varies by state. While most state Medicaid plans provide some level of coverage, the best way to understand your specific benefits and coverage is to talk to us. One of our insurance specialists can find your coverage and explain your options, so you know exactly what is covered.
If your Medicaid plan does cover wound care supplies, you will need to see a doctor before receiving your supplies. This is because wound care supplies must be determined medically necessary to be covered by Medicaid. Once you've seen a doctor about your wound care needs, we will contact them to collect the necessary paperwork and verify your insurance.
How To Get Medicaid-Covered Wound Care Supplies
Home Care Delivered takes the stress out of ordering wound care supplies. We carry a wide variety of dressings, foams, gauze, tapes, and more. Our product specialists can help you choose the right product for your needs. We'll take care of the paperwork, and follow up with you each month to make sure you're satisfied. To sign up, enter your phone number in the bottom left of the screen and a specialist will call you. Signing up only takes a few minutes. Contact us today to get your first order shipped as soon as possible, and see why we're the highest-rated medical supplier.
Disclaimer:
Unless otherwise noted, the recommendations in this document were obtained from the sources indicated. Be advised that information contained herein is intended to serve as a useful reference for informational purposes only. HCD cannot be held responsible for the continued accuracy of or for any errors or omissions in the information. All trademarks and registered trademarks are the property of their respective owners.
Get Insurance-Covered Wound Supplies
Accurate Orders | We Handle the Paperwork