How to Get Samples of Incontinence Supplies at No Cost
Did you know that you can get samples of incontinence supplies at no charge through Home Care Delivered? It's true! Eligible Medicaid customers can try out samples of some of our most popular incontinence products, so you don't have to worry about being stuck with the wrong product for your needs. Keep reading to find out how you or a Medicaid member in your family can get samples delivered to your door.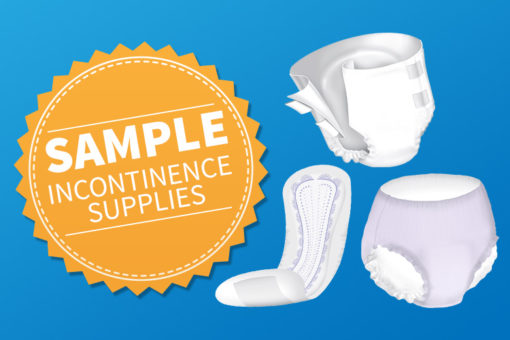 Requirements for Samples of Incontinence Supplies.
To get samples, a Medicaid plan which covers incontinence supplies is required. We will verify your insurance to confirm your coverage and explain your options simply. If you're not sure about your coverage, find out if your Medicaid plan covers incontinence supplies. All Medicaid plans require incontinence products to be determined medically necessary by a doctor before receiving them. That means if you haven't seen a doctor, you should talk to your doctor about incontinence as soon as you can.
How to Request Samples
Receiving samples of incontinence supplies before your first order will help make sure you get the right products for your needs. Getting samples from us is easy, and can be requested while signing up. We can do this with you over the phone or you can get a head start by using online enrollment. If you sign up online, call us afterwards to let the team know you'd like samples first. Once everything is verified, we'll ship your samples!
Once you receive the samples, promptly try them to see if they meet your needs. If they don't, we'll provide other options until we find the right product for you. Once we've got the right one, you can sign up for deliveries each month. And when you do, we'll follow up with you each month to ensure your satisfaction.
Disclaimer:
Unless otherwise noted, the recommendations in this document were obtained from the sources indicated. Be advised that information contained herein is intended to serve as a useful reference for informational purposes only. HCD cannot be held responsible for the continued accuracy of or for any errors or omissions in the information. All trademarks and registered trademarks are the property of their respective owners.
Get Incontinence Supplies Online With Medicaid
No Credit Card | Fast Delivery | 100% Discreet