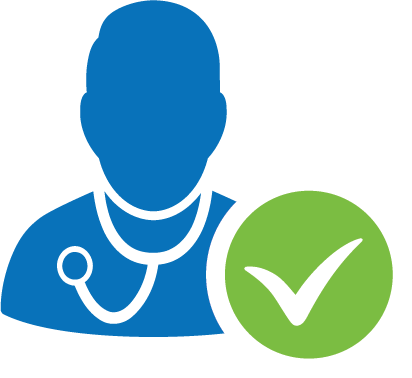 This post was reviewed by our Director of Clinical Excellence and Oversight.
Good news! Most Medicaid plans cover incontinence supplies and bladder control products like pads, briefs and pull-ons. Find your state's coverage in this guide, or sign up for incontinence supplies online now. 
So here's something most people don't know about about Medicaid plans: most of them cover incontinence supplies.
If you're one of the 13 million people living with incontinence in the United States, this is great news. Purchasing incontinence products can be a real burden on personal expenses. 
This guide will help you understand how Medicaid benefits can help you get incontinence supplies. From Medicaid eligibility to your state's specific requirements, you'll learn what you need to know to start getting the most from your Medicaid.
Get Incontinence Supplies Online With Medicaid
No Credit Card | Fast Delivery  |  100% Discreet


Get My Products
Medicaid Eligibility:
The first step to using Medicaid for incontinence products is understanding Medicaid eligibility. In order for an individual or family to obtain Medicaid coverage, they must meet the requirements established by the state government. Each state has its own eligibility requirements, but there are some qualifications that apply to all Medicaid plans. Here's a few of the most common ones: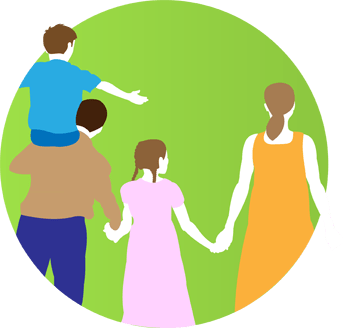 Low Income Families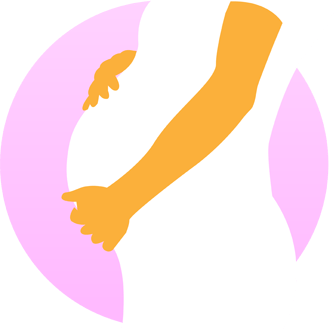 Qualified Pregnant Women

Qualified Blind or Disabled Individuals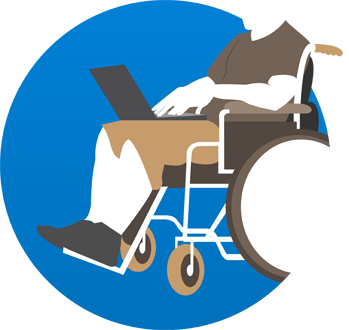 Qualified Working Disabled Individuals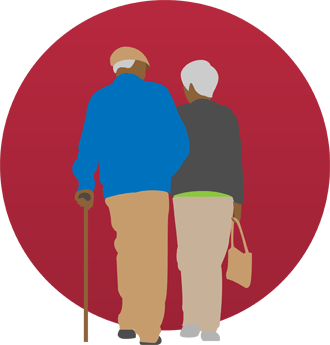 Individuals Receiving SSI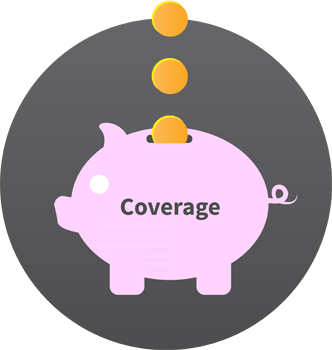 Medically Needy
Medically Needy "Spend-Down" Programs
Some states have special programs for individuals with especially challenging medical needs, but whose assets are too high to qualify for Medicaid. These programs allow a person to receive Medicaid benefits even if their assets are higher than the maximum eligibility limit set by the state. It's called "spending-down." Essentially, spending-down is a way to lower assets (income, savings, etc.) until they match the eligibility requirement for that state's Medicaid.
Spending-down programs are different for each state. The best way to understand your state's regulations is to contact your local Medicaid office.
Medicaid Plan Types:
There are two basic types of Medicaid plans that can cover incontinence supplies: Fee-For-Service plans and Managed Care plans.
Fee-For-Service:

Fee-For-Service is when healthcare providers are paid for individual services they provide to Medicaid patients. Individuals can go to any healthcare facility that accepts Medicaid and use their benefits to receive treatment. There are generally no network requirements under these plans.


Managed Care Plan:

A Managed Care plan (sometimes called Managed Medicaid) means that Medicaid benefits are managed by a private insurance company. The state contracts with insurance companies to approve medical care. Generally, a network of physicians and hospitals provide care, and you cannot go outside of that network.
Early and Periodic Screening, Diagnostic and Treatment (EPSDT):
The Early and Periodic Screening, Diagnostic and Treatment (EPSDT) is a comprehensive care program for individuals under the age of 21. The benefit provides regular screening and treatment to identify medical concerns before they cause serious issues later in life. Some states will cover incontinence supplies through this benefit. Contact your local Medical office for more details.
(Back to Top)
Incontinence Supplies Covered by Medicaid: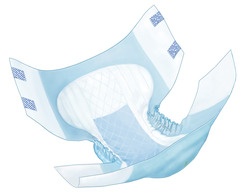 There are currently 45 states and Washington, DC that offer some level of coverage for absorbent incontinence products. Here is a list of what incontinence products could potentially be covered:
Bladder Control Pads
Male Guards
Booster Pads
Protective Underwear(Pull-Ons)
Adult Briefs
Underpads
How Incontinence Product Coverage Works:
In order for an incontinence product to be covered by a Medicaid plan, it must be considered "medically necessary." Products deemed medically necessary are those considered as essential to the treatment or management of a particular condition. This can be determined by visiting a doctor and getting a diagnosis. Each Medicaid program has different policies about which incontinence products are considered medically necessary.
If you need help understanding your product coverage for your Medicaid benefit, then contact us, and we can provide you with more information.
Paperwork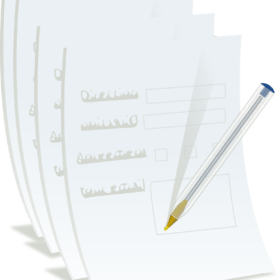 Regardless of the terms of coverage, all Medicaid plans require some form of paperwork that shows a need for the incontinence product. These documents must be submitted to the insurance provider in order for an incontinence product to be covered. Every Medicaid plan has different requirements for what documents are needed. Generally, they fall into these five categories:
Assignment of Benefits (AOB):

 An Assignment of Benefits authorizes someone other than yourself to submit reimbursement claims on your behalf. It allows medical supply companies to send you incontinence supplies and bill your Medicaid plan for the cost.  

Physician's order (PO):

A Physician's Order is the most common document required by Medicaid plans for incontinence supply coverage. It's basically a prescription that establishes what incontinence products are needed for treatment.

Certificate of Medical Necessity (CMN):

 A Certificate of Medical Necessity is a state document that establishes the medical necessity of an incontinence product or other supplies. They're used by physicians to express that the supplies they order are medically necessary. Each state determines what information the physican must include in order for it to be accepted.

Letter of Medical Necessity (LOMN):

A Letter of Medical Necessity is a document written by a physician that explains the need for an incontinence product. It details the reasons why a particular product and quantity are necessary for treatment or management of a condition. Some Medicaid programs will require this as a better explanation for why a certain product is needed.

Medical Records:

Medical Records are documents that contain the recorded medical history of a patient. They are provided by a physician, and generally contain a history of all the conditions and healthcare services a person has received. Some Medicaid plans may need to review your medical records in order to approve incontinence supplies or other medical services.
Not all Medicaid programs require every type of document. Different coverage plans and situations will require different combinations of paperwork. The best way to learn what paperwork is needed is to call one of our care experts at (800)-867-4412 and speak with them about your particular situation.   

In order for an incontinence product to be covered by a Medicaid plan, it must be considered "medically necessary"
Prior Authorization
Prior Authorization is basically a pre-approval from Medicaid for coverage of an incontinence product. In order for the product to be covered, Prior Authorization must be obtained BEFORE the products are provided. This means you cannot purchase products and then file a claim for reimbursement, even if the items are covered by your plan.
Some, but not all, Medicaid plans require Prior Authorization for incontinence product coverage. The best way to find out about your specific plan policy is to contact your Medicaid office and speak with a representative.

(Back to Top)
State-by-State Coverage
Select your state below to learn more about the Medicaid coverage options available in your area.