Support Is Strong Medicine for Those with a Chronic Illness
If you are like most people with a chronic condition, such as diabetes or Crohn's disease, you seek out the very best doctors, treatments, and supplies, and work hard to make sure you get the best care possible. However, there is one other necessity people with chronic conditions need and many of them have never thought about: The support of a caring community. Research has shown that interacting with people who understand what you are going through can improve your day, improve your outlook, and even improve your long-term health.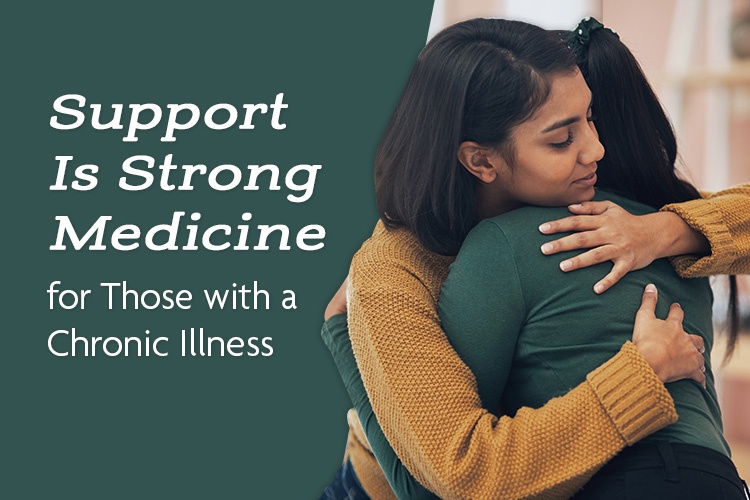 You Are Not Alone!
According to the Centers for Disease Control and Prevention (CDC), nearly half of U.S. adults, and 85 percent of older people, live with at least one chronic condition. Heart disease, cancer, strokes, and diabetes are among the most common chronic illnesses in the United States, with annual treatment costs in the hundreds of billions of dollars.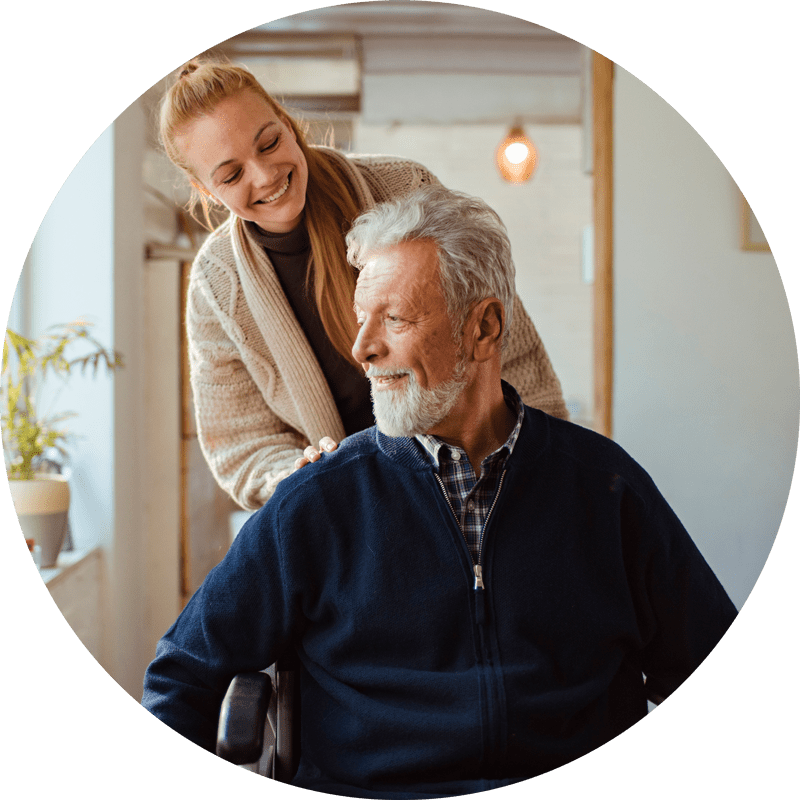 According to MyGoodDays.org, a national non-profit charitable organization working to lift the burdens of chronic illness through assistance, advocacy, and awareness, "Becoming part of a support group can be a helpful step in taking control of your disease instead of letting it control you."
Support comes in many shapes and sizes. You may prefer to lean on an existing network of family and friends. Or you may choose to perfect your self-management skills. Or you might benefit from connecting with a group of people living with the same condition as you so you can share experiences and gain the perspective only those who have "been there, done that" can understand. Let's dive into each of these approaches.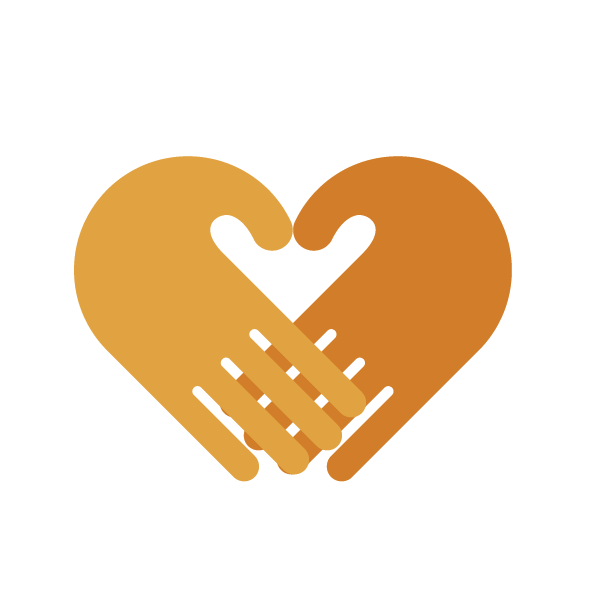 Becoming part of a support group can be a helpful step in taking control of your disease instead of letting it control you.
Is a Support Group for Me?
Depending on your needs and your personality, your best source of support might be right in front of you—family, friends, and peers. This informal network differs from an organized support group. It may be as simple as grabbing coffee with a friend, a walk with a dear cousin, or time with a faith leader. While these interactions cannot eliminate your medical problems, studies show that a strong social network can reduce emotional distress, encourage healthy behaviors, and lower some risks like high blood pressure.
No matter how close you are to someone, you should be crystal clear about what you need from a support system. Do you need a hand with daily care tasks, meals, getting to appointments, shopping, or household chores? Maybe all you need is a caring listener, someone who allows you to safely share (and occasionally vent!).
Some people benefit from learning skills that help them manage their own conditions and live better lives. A low-cost course offered by the National Council on Aging does just that. The Chronic Disease Self-Management Program addresses pain management, nutrition, exercise, medication, and communication with doctors. About 15 hours of content are covered during six weekly sessions in community settings around the country. Learn more at www.ncoa.org/article/get-the-facts-on-chronic-disease-self-management.
For those interested in a support group, there are many to choose from. Groups can be organized by condition, age, location, or gender. Some are online only, while others offer an in-person or virtual option. You will find groups for caregivers, spouses, and parents. Many are free, but others, including those led by a professional facilitator, may charge for their services. Self-help groups are run by hospitals, communities, nonprofits, and faith organizations, among others. The same entities may offer talks or classes about your condition, which is a good way to get information and meet people facing the same challenges as you.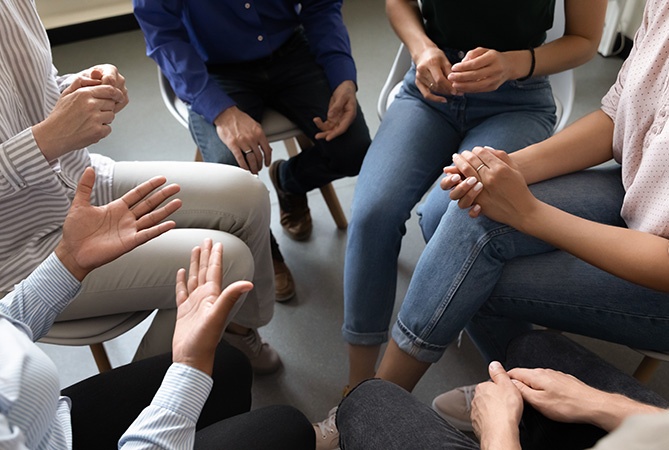 Because of the sheer number of groups, we are not able to vet each one and make recommendations. A wonderful place to start, however, is by asking your primary care doctor or specialist. An excellent resource is Psychology Today's online database of support groups and programs for those with chronic illness.
A web project called Experience Journals, developed by Boston Children's Hospital, features videos, stories, and artwork to help kids with chronic diseases and their families. If you do search online, be alert to red flags, such as promises of a cure for your condition, or a high cost to join.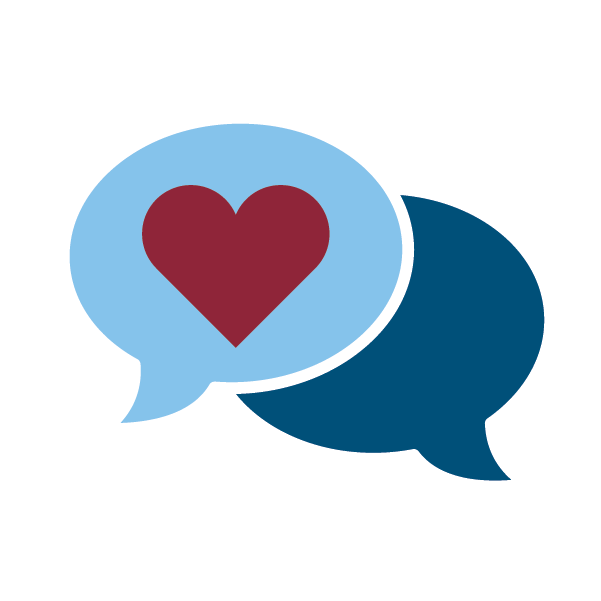 Avoid comments that suggest people with chronic conditions or disabilities are somehow lesser, such as 'Everybody gets aches and pains.'
A Word for Supporters
If you are the individual offering support, be respectful in your approach. Avoid words and behaviors that suggest those with chronic conditions or disabilities are somehow lesser. Examples are comments like, "Everyone gets aches and pains," "But you don't look sick," or "You're too young to feel like that."
Also avoid what some people call toxic positivity with statements like, "You'll get used to it," and "Everything happens for a reason." While looking on the bright side is generally a good practice, overly cheery chatter can minimize or invalidate someone's experience.
It is natural to want to show compassion. But what exactly does that look like? According to CreakyJoints.org, a digital community for individuals with arthritis, compassion is practical, helpful actions, like offering to exercise together or accompanying someone to a doctor's appointment. Another much-appreciated gesture is to learn all you can about a loved one's condition through your own research, not by asking them endless questions. Compassion is not, according to the site, "Telling people to try turmeric, lose weight, exercise more, or any other unsolicited advice," even if it comes from the goodness of your heart.
Here for You 24/7
Like so much about living with a chronic condition, there is no single path that is right for everyone. One thing that is easy to agree on is the importance of a reliable resource for the high-quality medical supplies you need to manage your chronic condition. That is where Home Care Delivered comes in. We have the products you need for diabetes, incontinence, wound care, ostomy, and urological conditions. Our award-winning team is here to help you understand product options and we take many types of insurance coverage including private insurance, Medicare, and Medicaid. Delivery to your door in discrete packaging is always free!
Call 866-938-3906 today or simply enter your phone number on the bottom left of the screen and we will be happy to reach out. We are here to support you with products, insight, and the best customer service in the business!