Taking Charge of Your Health When You Have an Ostomy: A Practical Guide
"It does get better, I promise."
These are the words of Becky, a young woman living with an ostomy. While nobody wants a pouch attached to their abdomen to collect bodily waste, an ostomy is usually a life-saving procedure that is necessary for people with certain birth defects, cancer, inflammatory bowel disease, diverticulitis, incontinence, and many other medical conditions. An ostomy may also be needed in cases of severe abdominal or pelvic trauma resulting from accidents or from injuries sustained during military service. That's why for hundreds of thousands of people like Becky, there's no choice about whether to have on ostomy.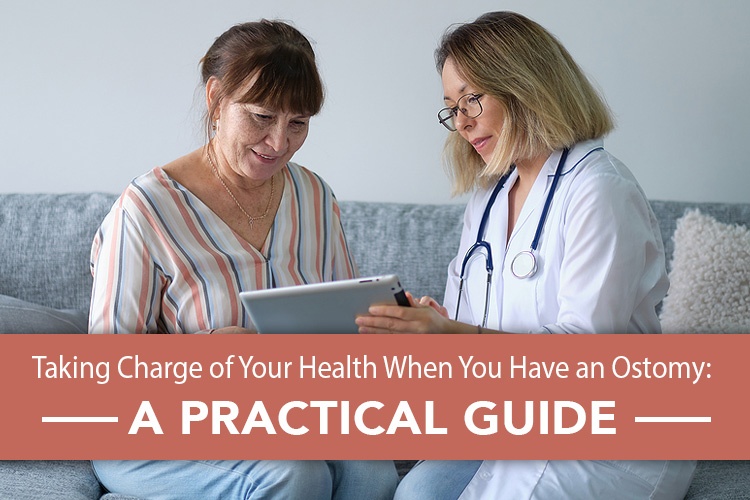 Ostomates, as people living with ostomies are known, do have a choice in how they approach their new normal. While it may take some getting used to, living with an ostomy doesn't have to change your lifestyle. People with ostomies go camping, swim in lakes and pools, hang out with friends, and even run marathons. In short, they can live their lives just like they would if they didn't have an ostomy, as long as they plan ahead, make good choices, and have the products they need to manage their ostomy output.
Read on to learn about the types of ostomies and get practical tips about living—and living well—when you have one.
The purpose of an ostomy is to remove waste from the body by bypassing a diseased or injured organ. An ostomy results in a pouch, or bag, attached to the abdomen to collect waste.
Ostomy 101
An ostomy is a surgery that creates an opening in the skin called a stoma, leading from an organ inside the body to the outside of the abdomen. The purpose of an ostomy is to remove waste from the body by bypassing a diseased or injured organ. An ostomy results in the need to wear a pouching system attached to the skin on the abdomen to collect waste. The pouching system helps prevent leaks, keeps the skin around the stoma healthy, and contains odor.
People get ostomies for many reasons. Some ostomies are temporary and can be reversed. Some are permanent. A temporary ostomy allows an area of the bowel to heal. A permanent ostomy is needed if the rectum, colon (large intestine), or the bladder have to be removed. The stoma created during ostomy surgery must be cared for and the pouch attached to the abdomen must be regularly emptied or changed. People of all ages can require an ostomy.
Three of the most common ostomy surgeries are:
Colostomy permits solid waste and gas to bypass the rectum. During a colostomy, a portion of the colon or rectum is removed and the remaining colon is brought to the abdominal wall.
Ileostomy also lets waste exit the body through an opening created in the lowest part of the small intestine.
Urostomy lets urine leave the body when the bladder needs to be removed.
With an Ostomy, Supplies Are Everything
There are two types of ostomy pouching systems (also known as appliances)—one- or two-piece. Both include a skin barrier (wafer), that fits over the stoma, and a collection pouch for the urine or stool. In a one-piece system, the skin barrier and the pouch are fused together; in a two-piece system they are separate.
Many people continue to use the pouching system they started with in the hospital following their surgery. But due to personal preference, comfort, weight change, or other reasons, you may want to switch at some point. Make sure to discuss this with your ostomy nurse, sometimes called a Wound, Ostomy, Continent (WOC) nurse, to make sure you're getting the best system and size for your needs.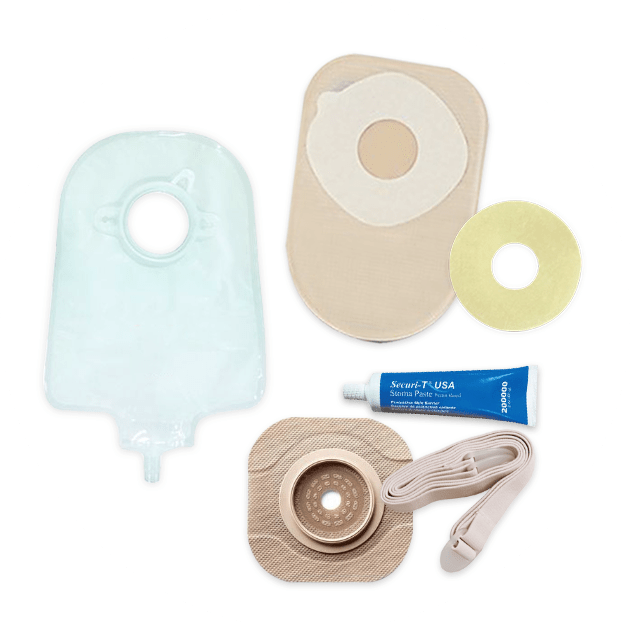 Living with Your 'New Plumbing'
There's no question about it—living with an ostomy takes some getting used to. But ostomates agree that it's absolutely possible to live a full and active life with a stoma. That includes working, working out, traveling, and rocking great-looking clothes!
We love the perspective of singer-songwriter (and ostomy warrior) Melissa Marshall. Diagnosed with colorectal cancer in 2013, Melissa's treatment included surgery and a permanent ostomy. She's been outspoken in her advocacy and even started a foundation to help others.
Says Melissa, "I need my ostomy bag to live and thrive, just as any other prosthesis would help anyone else. An ostomy may be a different life, but it is also a new lease on life." Melissa shares these tips for adjusting to life with an ostomy:
Learn how your new body works. Knowledge is key, whether you're sitting in meetings, attending events, or dancing in front of a crowd, like she does!
Prepare for accidents. Melissa says preparation—having supplies and a clothing change on hand at all times—is essential.
Respect your body. Feed yourself well and stay hydrated.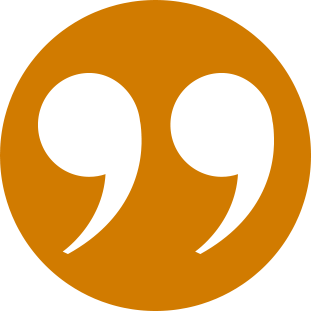 "An ostomy may be a different life, but it is also a new lease on life."
~ Singer songwriter Melissa Marshall
Looking Good, Feeling Confident
Choosing the right undergarments helps keep your pouch secure, out of view, and distributes the output evenly to avoid bulges. There are lots of styles and options to explore, including specialized underwear, ostomy belts, wraps, pouch covers, support garments, and stoma guards.
As for outer clothing, some ostomates find it's easier to tuck a colostomy pouch into pants or a skirt than an ileostomy bag, because with an ileostomy, the output is liquid and more frequent. A strategically placed outer-shirt or tunic top is a good choice if you leave the pouch out, rather than tuck it in.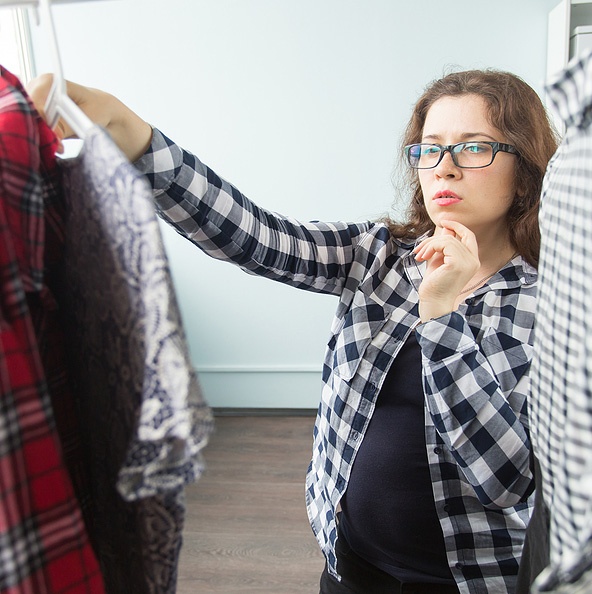 Water will not hurt your pouching system, so you can comfortably bathe, shower, or swim, with your pouch on. You'll want to avoid products that contain alcohol, because they can dry out the skin around the stoma, as well as products made with oil or other moisturizers that make it difficult for the pouch to stay attached.
As for food, some ostomates swear they can eat anything they like, including corn, popcorn, and nuts. Others avoid foods that may cause a blockage, as well as choices like beans, onions, and spicy dishes that cause gas or odor. Talk with your care team and do some experimenting to figure out what works best for you.
Some medications taken by mouth may not be as effective with an ostomy because they take longer to absorb. This is another issue to discuss with your doctor or ostomy nurse. As for working out, ostomates, from casual exercisers to endurance athletes, stay fit and active. You should be able to swim, run, ski, play tennis, cycle, or practice yoga, just like you did before your surgery.
Consider joining a support group where you can meet others who share your interests and learn from their experiences. The support group finder from the United Ostomy Associations of America is a great place to start.
You Are Not Alone
Remember Becky, the woman we introduced you to at the beginning of this blog? The one who says things really do get better? She adds, "There will be days when you feel helpless and frustrated, but I promise they'll pass. Trust me, you and your ostomy are a lot stronger than you think! And, you don't have to do it alone."
Home Care Delivered wants to be part of the village you rely on to manage your ostomy. We have the experience, the supplies, and the knowledgeable team members to get you the products you need, discreetly delivered to your door. Find us at 866-938-3906 where you will talk to a live, experienced person who will be able to answer your questions. We know that living with an ostomy is a challenge, and we're here to help! You can trust HCD to provide the support and products you need to live your best life with your ostomy.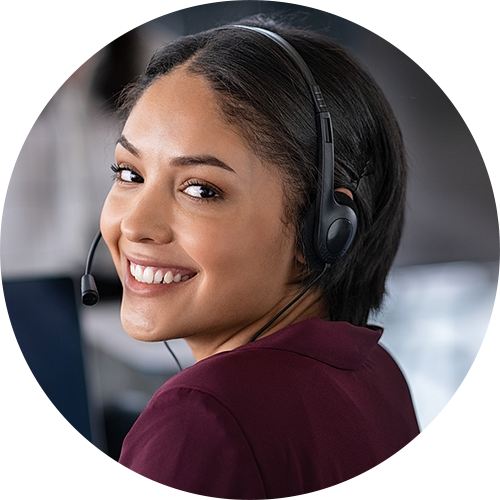 Disclaimer:
Unless otherwise noted, the recommendations in this document were obtained from the sources indicated. Be advised that information contained herein is intended to serve as a useful reference for informational purposes only. HCD cannot be held responsible for the continued accuracy of or for any errors or omissions in the information. All trademarks and registered trademarks are the property of their respective owners.