Garden with Confidence, Despite Incontinence!
Don't let incontinence keep you out of the garden! For millions of people, playing in the dirt is one of life's greatest pleasures. In fact, about a quarter of all American households garden. If you "dig" planting, fertilizing, watering, weeding, and harvesting, you'll be excited to learn that gardening and incontinence are quite compatible, much like tomato and basil plants!
If the risk of leaks or accidents has kept you inside this season, there's still time to learn the facts and get out to your backyard or community garden!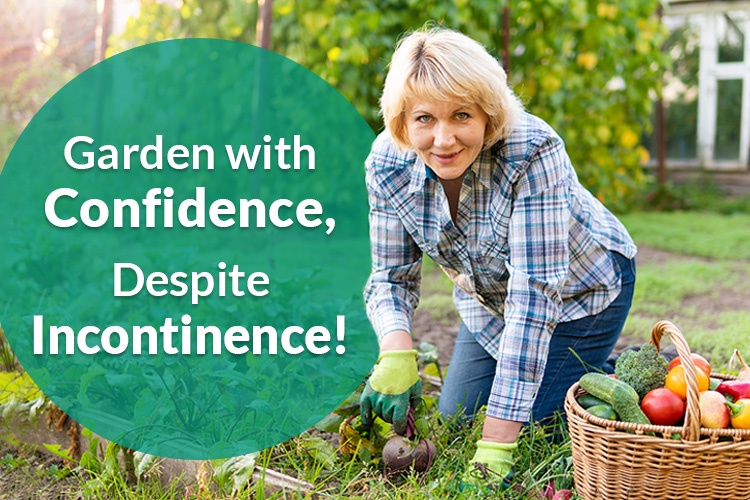 Why is Gardening Good for People with Incontinence?
No activity, sport, or set of stretches can "cure" incontinence. That's because incontinence is often the result of another condition. For example, stress incontinence is tied to weak pelvic muscles, while urge incontinence can result from an illness, infection, menopause, or a prostate problem.
The same is true for bowel control issues, also known as fecal incontinence. Common causes include diarrhea, constipation, and nerve damage due to diabetes, stroke, childbirth, as well as hemorrhoids. While some of these conditions are temporary and can improve with medical treatment, too many people suffer unnecessarily because they think nothing can be done. Your healthcare provider can help you understand, and possibly treat, the underlying cause.
Regardless of the reason, people who have incontinence benefit from low-impact activities like gardening that get them moving, out in the fresh air, and give them a sense of accomplishment.
Yes, Gardening Is Exercise
The Centers for Disease Control (CDC) considers gardening exercise, and we agree! Physical activity is important for everyone, especially those living with incontinence. For many people, fear of leaks can keep them sedentary, which leads to weight gain and other health problems. In fact, dropping extra pounds can significantly improve incontinence for many people.
Whether you're reaching, bending, digging, or strolling through flower beds, gardening burns calories. More demanding gardening activities like shoveling, mowing, hauling mulch, and moving rocks can build muscle and bone strength.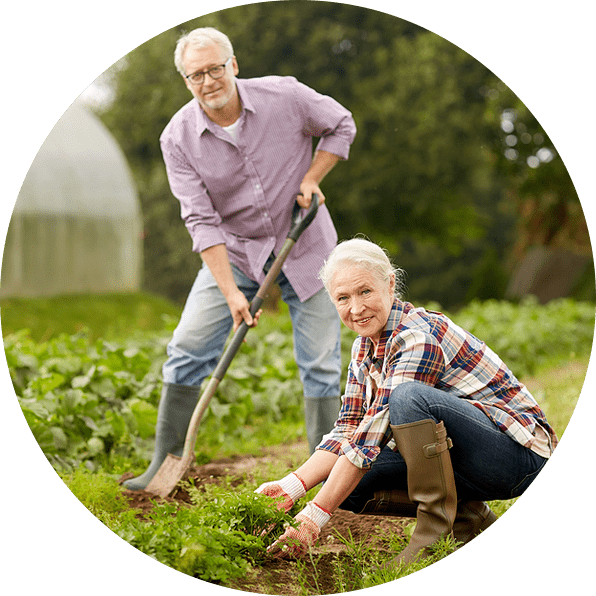 One way to get more fitness out of gardening is to treat it as you would other types of exercise, by stretching first, then doing 10-15 minutes of several different tasks to activate various muscle groups. Always be sure to check with your doctor when adding physical activity into your routine. Watch your form, just as you would in the gym. Use your legs, not your back to lift heavy items. Choose manual clippers, shears, and mowers rather than motorized or electric tools. You might build in a walk around your yard or community or even add in a couple of breaks for lunges or squats.
Squatting as you garden, a typical gardening posture, can actually help strengthen the muscles of your pelvic floor. Think of your pelvic floor as a type of sling that holds up the organs and helps them function better. Weak pelvic muscles are a primary cause of stress incontinence.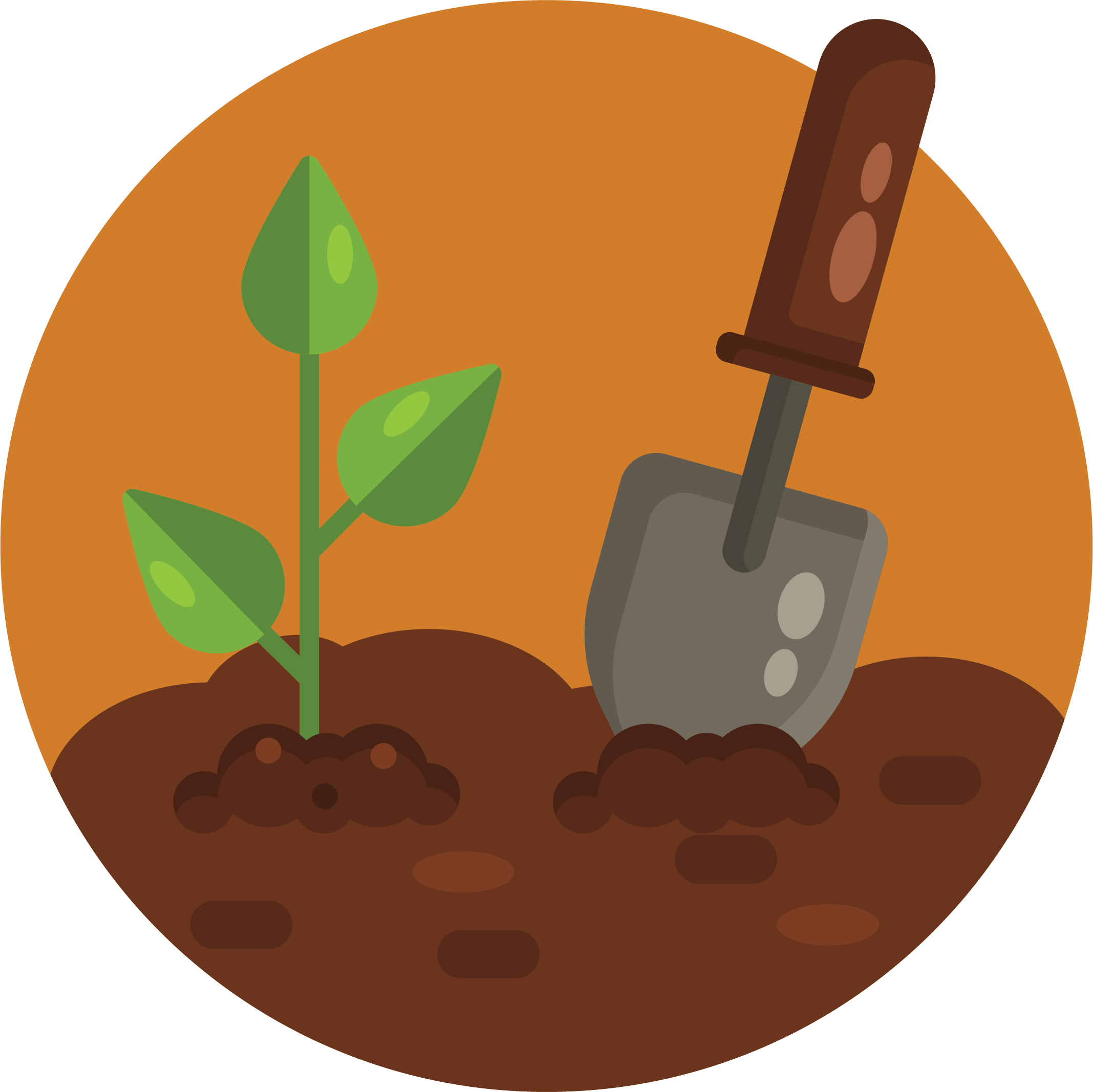 Squatting as you plant and weed can help strengthen the muscles of your pelvic floor, which is one of the chief causes of incontinence.
Gardening Can Do All This?
Check out some additional benefits of bringing plants, grass, shrubs, and trees out of the earth!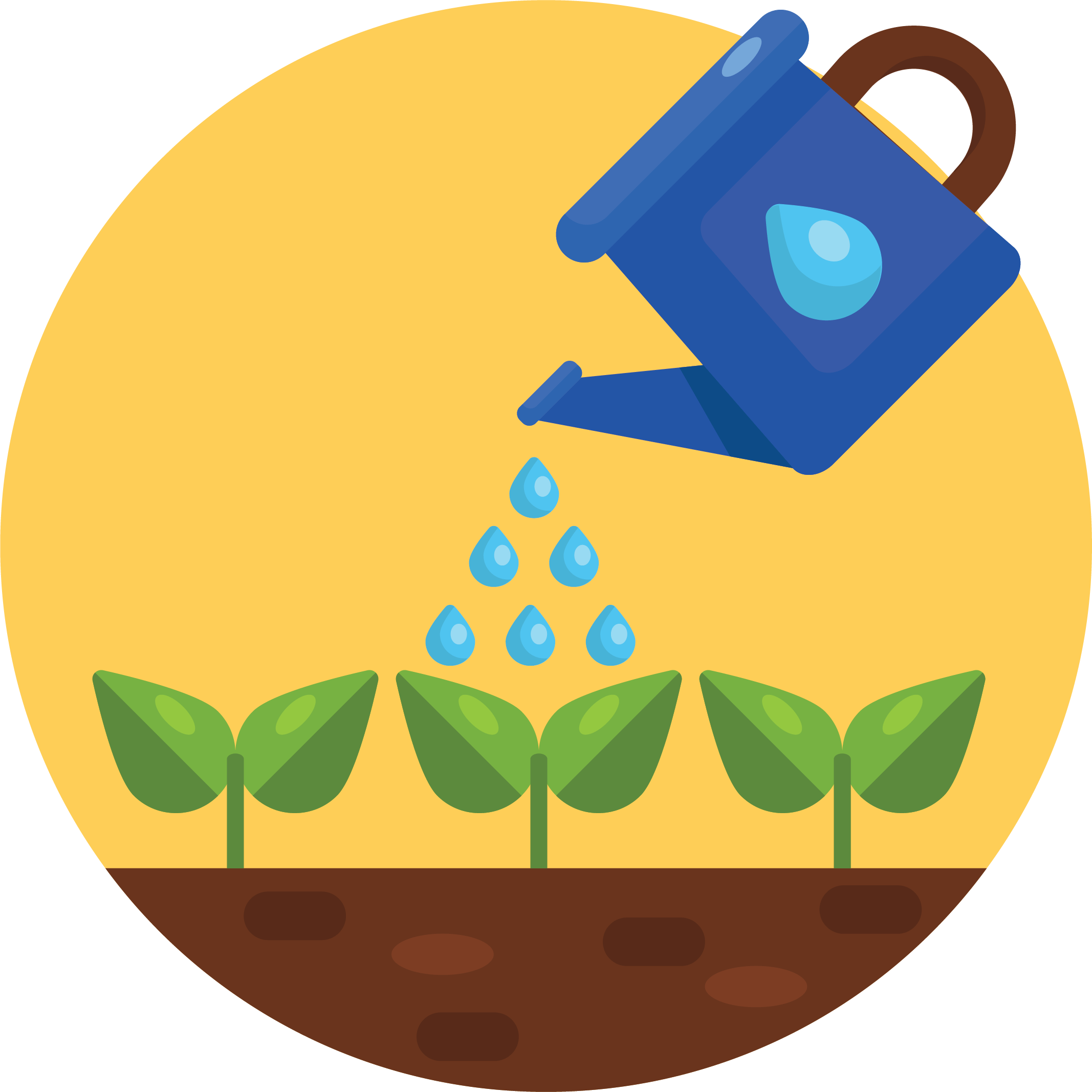 The National Heart, Lung, and Blood Institute says gardening or raking leaves can provide the level of physical activity required to prevent and control high blood pressure. The goal should be 30 minutes of moderate exercise most days of the week.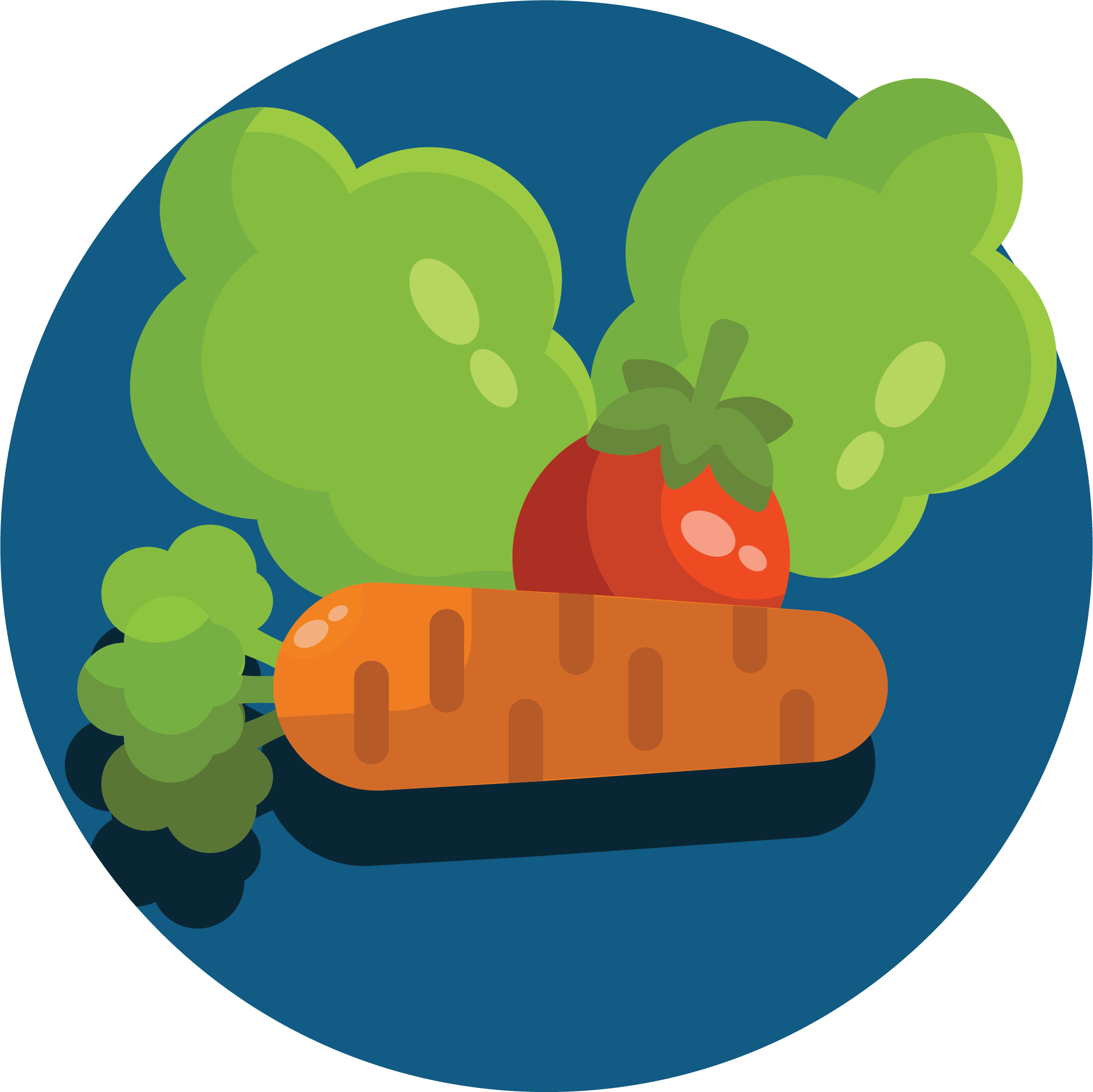 If you grow vegetables, you're likely to eat them, and fresh produce is essential to a heart-healthy, cancer-fighting diet.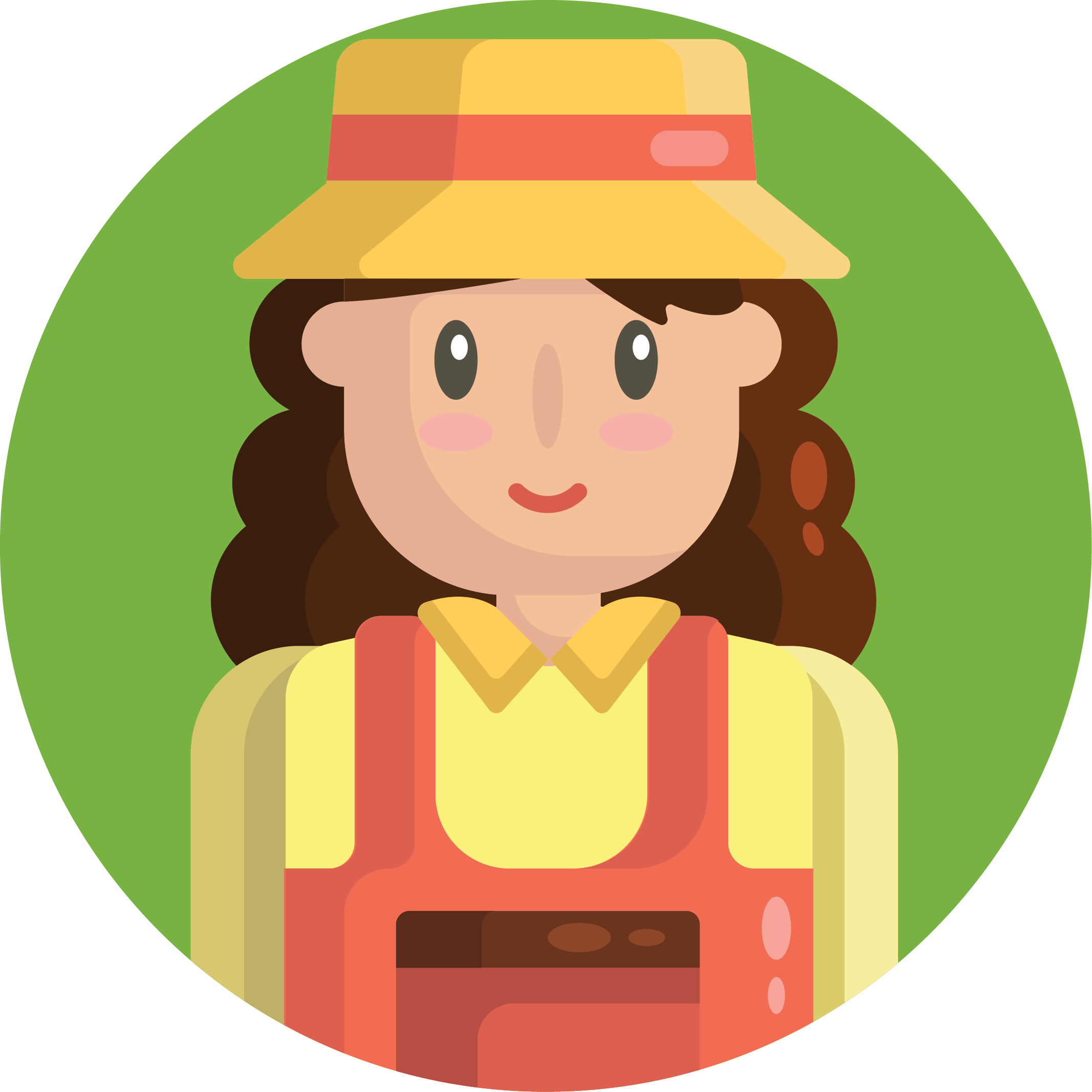 If you live with incontinence, we don't have to tell you that leaks and accidents can be a downer. Whether you're a novice or a master, cultivating a garden is good for your self-esteem. Growing also reduces stress, and just has a way of making you feel better!
Tips for Dry, Happy Gardening
What can you do to make sure that the only thing that gets wet in the garden is your thirsty plants? Even though your garden may be in the yard and not far from the house, plan ahead. That way you can avoid racing inside with muddy shoes when the urge hits. Make a pit stop before you head out to hoe and weed. And depending on how long you plan to be out, choose protective garments like underwear and liners. Home Care Delivered has the brands and level of protection you need and we'll deliver them right to your door!
Another suggestion is to give some thought to your pre-gardening consumption. Certain foods and drinks are known to trigger bladder problems. For some people, coffee, tea, carbonated drinks, chocolate, spicy foods, sweeteners, and acidy foods like tomatoes and citrus may cause bladder irritation, which can trigger incontinence episodes.
Keep a water bottle with you. It's important to hydrate, especially when you're outside in the sun, and especially if you have incontinence. A lack of water can irritate the bladder and can actually make leaks more likely.
If you're itching to get your hands in dirt, but not quite ready to spend long hours bending and pulling in the yard, why not do some container gardening on the back porch? It's a great way to get back into the swing of it if incontinence has kept you inside this growing season. Plus, it's scientifically proven that deck-grown tomatoes are just as delicious as those you grow in the ground!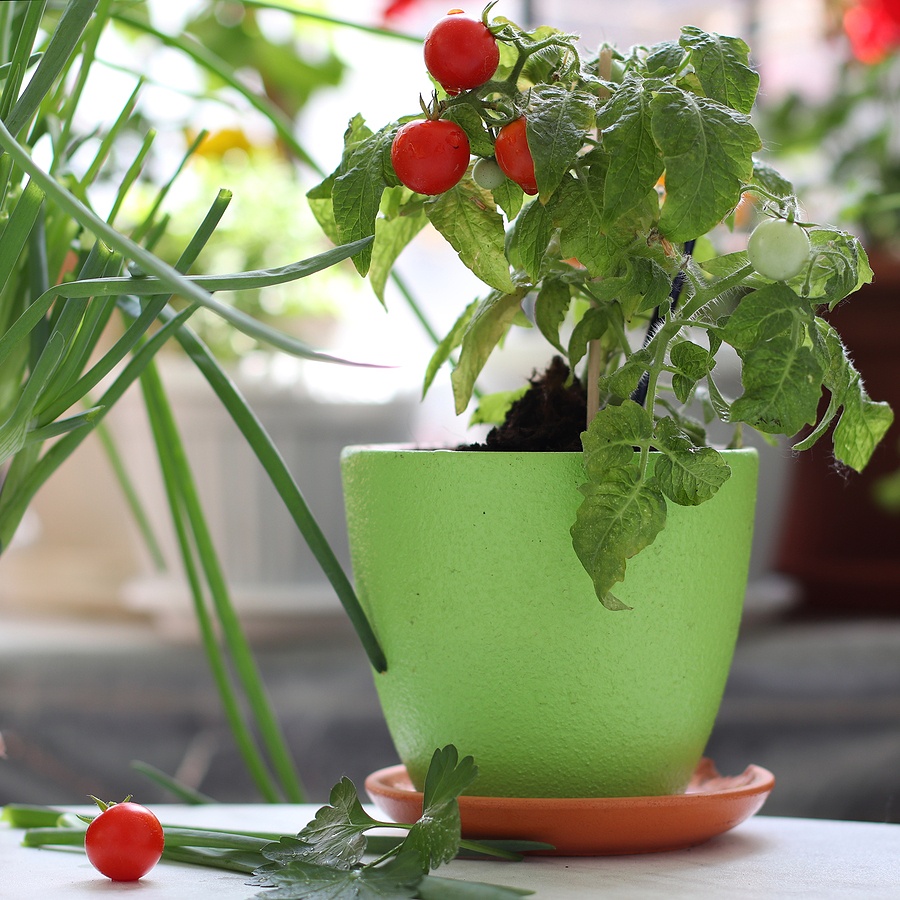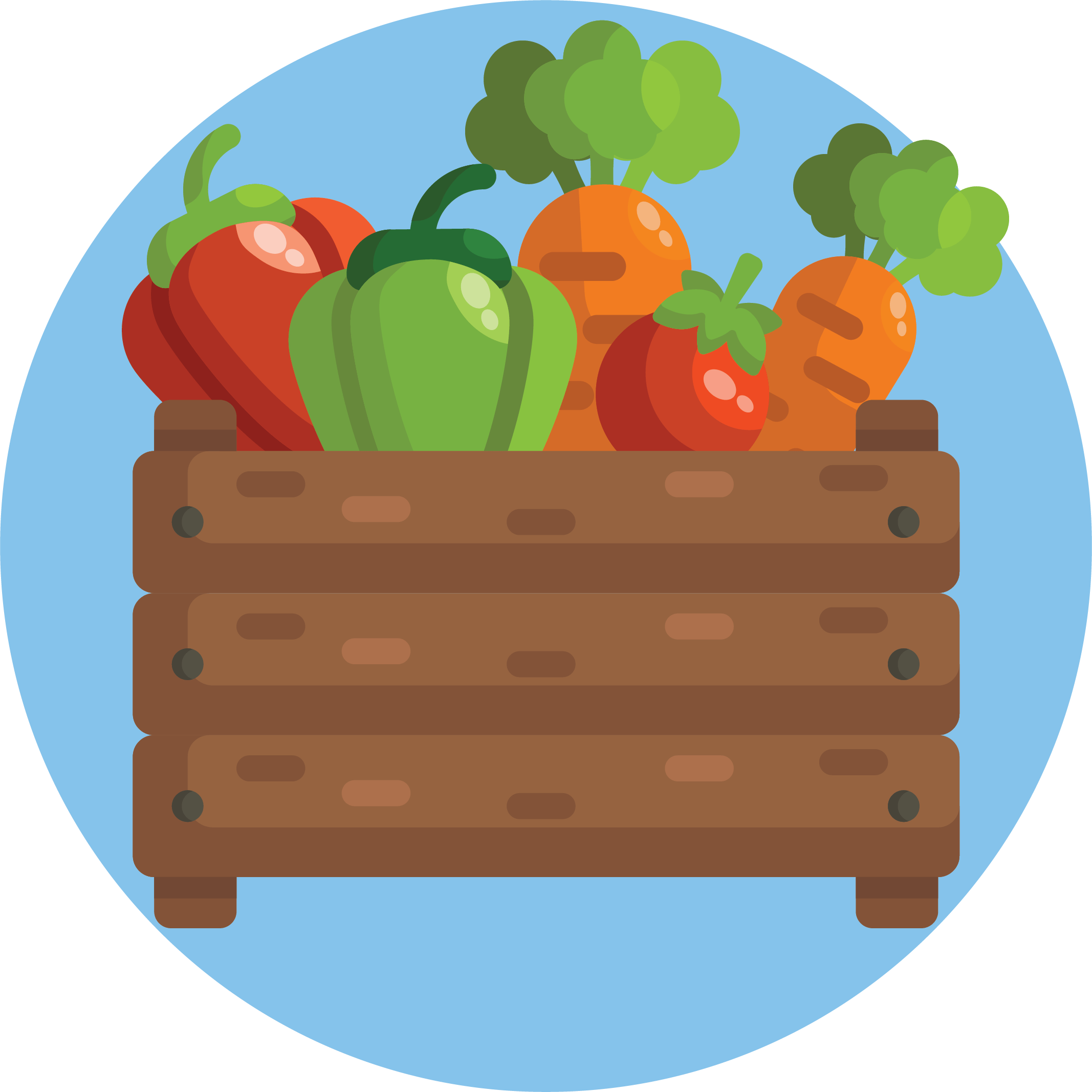 If you grow vegetables, you're likely to eat them, and as many people know, more produce is essential for a heart-healthy, cancer-fighting diet.
Don't Let the Grass Grow under Your Feet!
If you live with incontinence, you know the importance of being prepared. And the key to preparation is the right products. The smart, experienced customer care team at Home Care Delivered understand how to match each customer with the protective underwear, liners, pads, cleansers, and other supplies they need to stay dry and confident.
When you choose HCD as your product partner, you can expect name-brand products, easy monthly re-ordering, and discrete home delivery. Many Medicaid programs cover incontinence products. If you have Medicaid, call to enroll at 866-938-3906. Or if you prefer, enter your phone number on the bottom left of the screen and a team member will give you a call. Let's sow the seeds of a wonderful relationship!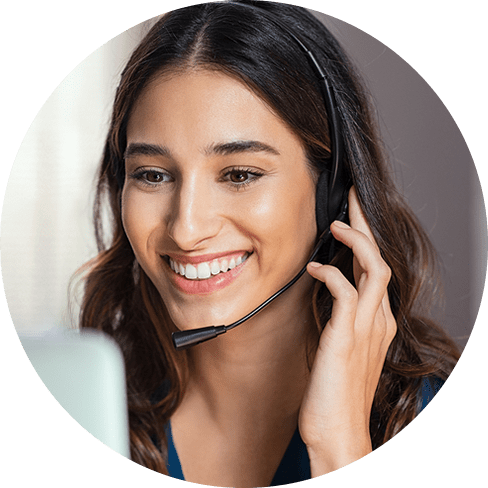 Get Incontinence Supplies Online With Medicaid
No Credit Card | Fast Delivery | 100% Discreet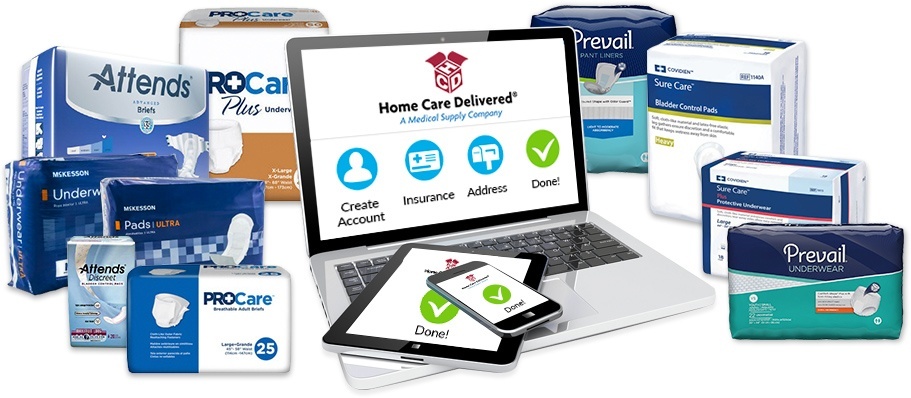 Disclaimer:
Unless otherwise noted, the recommendations in this document were obtained from the sources indicated. Be advised that information contained herein is intended to serve as a useful reference for informational purposes only. HCD cannot be held responsible for the continued accuracy of or for any errors or omissions in the information. All trademarks and registered trademarks are the property of their respective owners.