Tools and Tips for Managing Diabetes at Work
Millions of Americans are heading back to the office. For many people that means planning childcare, plotting out commutes, and (yikes!) wearing clothing that is more than pajamas. If you're one of the 34 million people living with diabetes, getting back on the job means managing your diabetes in a whole new setting, including keeping track of the medicine, food, and exercise that will allow you to live your healthiest life as you perform the everyday functions of your job.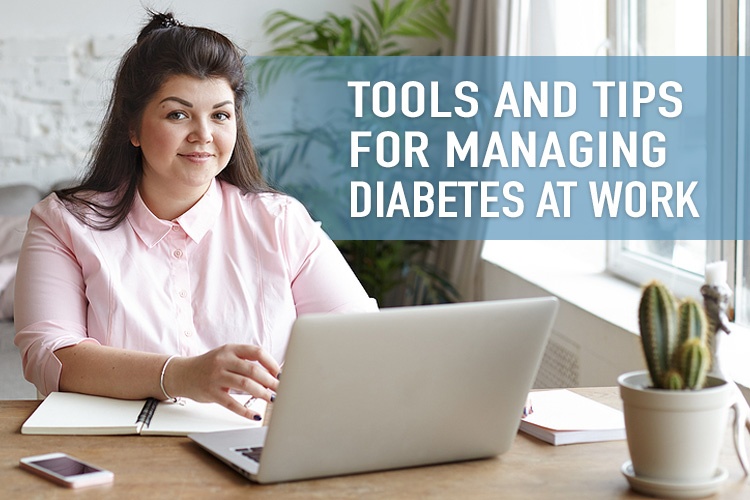 It can be complicated to manage diabetes in the workplace, but then again people with diabetes are pretty resilient, says Janet Hatch, author of the book, Zandra: My Daughter, Diabetes, and Lessons in Love. She writes, "Diabetes is a disease that separates warriors from the rest. There are no days off from it. At best it is manageable; at worst it's the greatest weight and discouragement that can be felt."
To help ease that weight, we've collected some solid information and handy tips aimed at making it easier for you to manage your diabetes as you head back to the office.
Communication Is Key
Diabetes is a chronic condition that involves ongoing expenses including medication and testing supplies. Living with diabetes may also mean having to miss work for medical appointments and care. It is in an employer's best interest to work with their employees living with diabetes to ensure that they succeed. However, obstacles related to diabetes may arise.
Communication is the best tool to break down those obstacles. Whether you're new to your job or have been there for some time, let your supervisor know what you will need to effectively manage your condition in the workplace. Plan the conversation ahead of time and be specific about needs such as time for insulin injections, checking blood sugar, and bathroom breaks.
Consider telling a co-worker that you have diabetes. It can be stressful to feel like you need extra time to take your meds or test your glucose. A trusted colleague who understands what you're dealing with can help by sitting in for you at a meeting or taking your calls if you have a doctor's appointment. In addition, someone should know where you keep your diabetes supplies, the signs of high and low blood sugar, and how they can help. Do you use a glucagon pen to treat lows? If so, that work friend should know where it is and how to use it.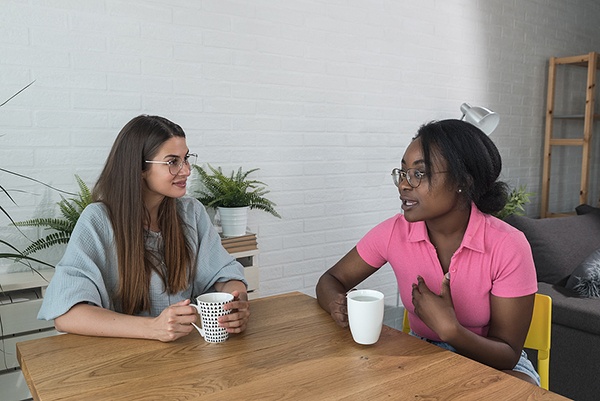 At the office, be sure to keep your diabetes supplies organized and close at hand. If you use an insulin pump, keep extra testing supplies, insulin, and syringes on hand in case something goes wrong with the pump. If you need refrigeration for your meds, ask for a specific place to keep it that is separate from where people store their lunches.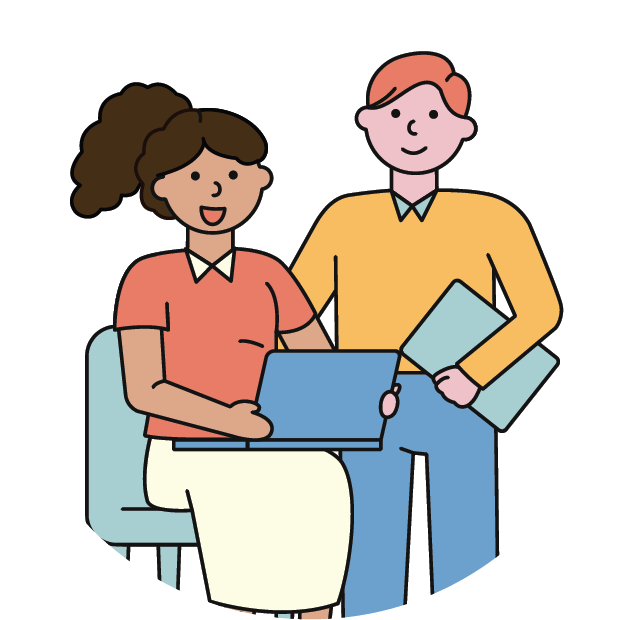 It's a good idea for at least one co-worker to know where you keep your diabetes supplies, the signs of high and low blood sugar, and how they can help.
Food and Exercise
Diet and exercise are important components of successfully managing diabetes. Corporate and team events that include food can be a stress point for people living with diabetes. While it is not necessary for employees to miss out on the pizza at the team appreciation event or turn down Friday morning donuts, they may need to work with their provider to create a nutrition plan that works with their lifestyle and takes into account special events that may happen at unexpected times. For example, on days when pizza is served at a team lunch, a person living with diabetes may need to include more exercise into their workday and eat lower carbohydrate foods for their other meals that day.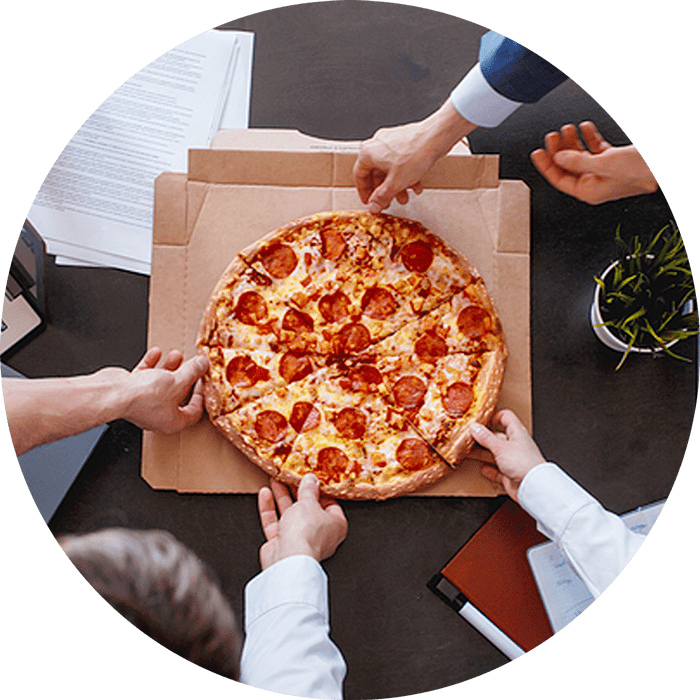 The occasional brownies or cookies that show up in the breakroom can be tempting. If trying to avoid foods like these at work, try bringing lower carbohydrate snacks such as almonds or fruit to keep in your desk or locker to munch on instead of that high sugar snack.
When it comes to workplace lunches, if your company cafeteria has reliably healthy choices, you're in luck. If not, it may be worth it to spend a little extra time in the grocery store so you can plan and pack lunches and snacks that include lots of fruits and veggies, low-fat dairy, and lean protein like turkey. If you have a place to heat food up, bring homemade leftovers to save time and money.
A workplace challenge for people with diabetes can be finding ways to incorporate activity into their shift. If you're lucky enough to have walking trails, or maybe even an onsite gym, take advantage of them as much as you can during lunch and other breaks.
Speaking of break time, no matter how busy you are, don't skip them! Use breaks to get bursts of exercise, stretch at your desk, or walk around the building. Try to get up and move around every 30 minutes. If your employer offers sit-stand workstations, say yes! These are a great way to mix standing and sitting throughout your day.
If the constant search for time and a place to check your blood sugar at work is getting to be a hassle, ask your doctor if a Continuous Glucose Monitor (CGM) would be right for you.
Workers with Diabetes Have Rights!
While most employers have excellent policies to help people living with diabetes be successful in the workplace, occasionally employees with diabetes or other disabilities experience workplace discrimination because of their condition. If this is the case for you, know that there are state and federal laws that protect you, including the Americans with Disabilities Act (ADA). These laws require that employers provide "reasonable accommodations" for people with health conditions and disabilities. According to the National Diabetes Association, "You should not be denied a reasonable accommodation just because it goes against standard policies or because non-disabled employees are not entitled to it."
Common accommodations for workers with diabetes might include:
Breaks to check blood sugar, have a snack, take medication, or go to the bathroom
A place to rest until blood sugar levels get back to normal
The ability to keep snacks and supplies nearby
The ability to test blood sugar and inject insulin on the job
Modifications to attendance policies
Time off for treatment or recuperation
A modified work schedule
A large-screen monitor or other assistive devices if needed
Learn more about your rights under the Americans with Disabilities Act at https://www.diabetes.org/resources/know-your-rights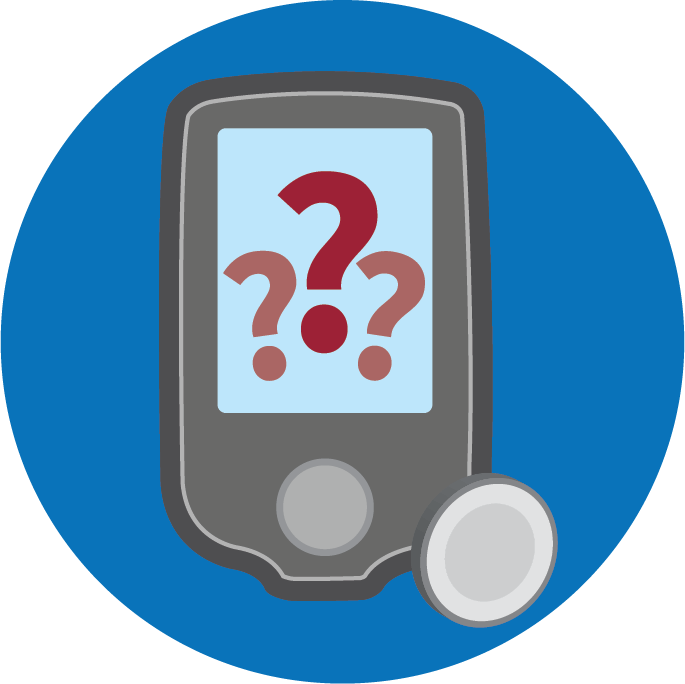 Could a CGM "Work" for You?
If the constant search for a time and place to check your blood sugar at work is getting to be a hassle, ask your doctor if a Continuous Glucose Monitor (CGM) might be right for you. A CGM takes 24/7 glucose readings using a tiny sensor that lives under the skin on your arm or abdomen. A quick swipe or readout lets you know if you're high or low so you can make informed decisions about food, activity, and medication. No needlestick required!
Get more detail about CGMs, including their smart device compatibility, by reading our blog post.
Let's Make It Work…Together
Staying on top of diabetes at work can be a challenge, but HCD is here with supplies and support guaranteed to help! From Continuous Glucose Monitors to syringes, test strips, traditional monitors, and more, we've got the top-quality diabetes supplies and devices you need and we can deliver them to your home or office to save you the trouble of having to run out and get them. Feel free to enter your phone number on the bottom left of the screen and a member of our awesome customer care team will give you a call. Or call us directly at 804-885-4101 and enroll today.
You've got a job to do and Home Care Delivered is here to make sure nothing gets in the way of you being the work rock star you were meant to be!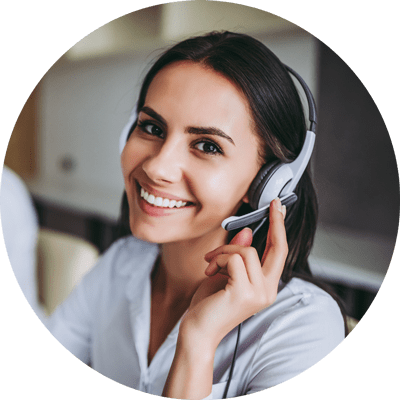 Get Insurance-Covered CGM & Diabetes Supplies
Monthly Deliveries | We Handle the Paperwork
Disclaimer:
Unless otherwise noted, the recommendations in this document were obtained from the sources indicated. Be advised that information contained herein is intended to serve as a useful reference for informational purposes only. HCD cannot be held responsible for the continued accuracy of or for any errors or omissions in the information. All trademarks and registered trademarks are the property of their respective owners.