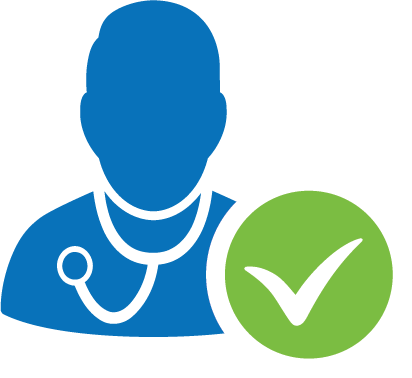 This post was reviewed by our Director of Clinical Excellence and Oversight.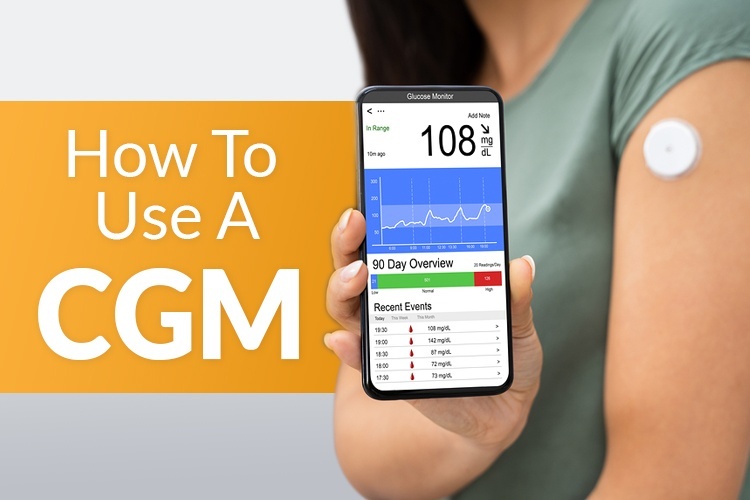 Continuous Glucose Monitors (CGM) are making a big difference in the lives of people with diabetes. But how exactly does a CGM work? If you have been using a standard glucose monitor for a while, switching to a CGM may seem a little intimidating. The truth is that these devices are designed to be easy to use. As with any device there is a small learning curve, but it may be well worth it in the long run. Before we discuss how to use a CGM you need to understand the two main types:
Intermittent: With an intermittent monitor, you scan the sensor with a reader or smartphone to see the glucose level. However, because the glucose level is checked manually, there are no alarms if it dips too low or high.
Real-Time: A real-time monitor can regularly check glucose levels and alert you to any significant changes in real-time. This constant monitoring is the primary benefit of a CGM. Armed with this instant information, the wearer can avoid potentially dangerous situations.
How To Use A Real-Time CGM
A Real-Time CGM has three parts:
The monitor or an app on your smart device
The sensor
The transmitter
*To get more information on CGMs click here.
Monitors
The monitor is where you read your current blood sugar level, historical readings, and check out trends that can predict when your blood sugar will rise and fall. Some CGM's are compatible with smartphones, while others come with a separate monitor.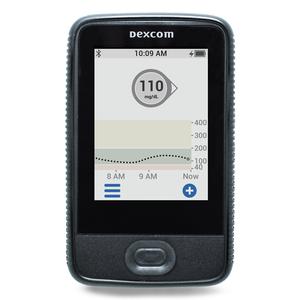 Sensors
The sensor is a small cannula or wire that lives under the skin and detects the blood sugar level.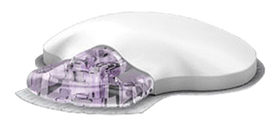 Transmitters
The transmitter sends information from the sensor to your monitor every few minutes. If your blood sugar levels get too high or low, an alarm will sound. The constant monitoring also allows the CGM to track trends and predict when a high or low may be around the corner. The transmitter needs to be changed after a certain amount of time depending on the brand your doctor suggests. This type of monitor may be right for you if your glucose levels fluctuate frequently, or for parents of young children who have diabetes. Listen for any alarms and check your monitor to determine if insulin is needed.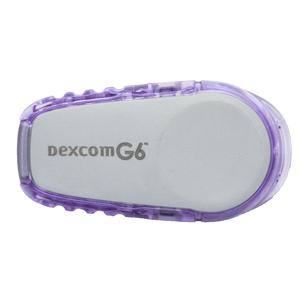 How To Use An Intermittent CGM
An Intermittent Continuous Glucose Monitor may seem like an oxymoron, but it isn't. Just like a real-time monitor, the intermittent CGM is continuously checking your glucose levels. The difference is that this type of CGM doesn't have a transmitter, so the user must manually scan the sensor with the monitor to see their glucose level. Because there are no alarms, it is up to you to check your levels throughout the day. This type of CGM can still provide historical readings that allow you to predict highs and lows. The intermittent CGM works much the same way that a standard glucose monitor does. For the most part, a scan of the sensor replaces a fingerstick test.
A Fingerstick A Day Keeps The Doctor Away
Don't throw out your standard glucose monitors just yet. CGMs do allow you to stick your finger less, but some may require you to test your blood on a standard monitor periodically. Comparing the results from a standard monitor with the results of your CGM devices ensures that the CGM is working correctly. How often you will need to do this depends on the model of CGM that you use. Your doctor will discuss the specifics with you when you talk about the model that is right for you.
HCD Knows CGMs
We have a wide range of CGMs and accessories available that can be delivered straight to your door. If you have more questions, read our CGM guide. Our staff can help you determine if your insurance will cover your CGM, and we even have registered nurses available that can answer any questions you may have. We handle billing and paperwork so that the ordering process can happen fast. Let us give you a call today by entering your phone number on the bottom left of the screen. We look forward to assisting you.
Customer Reviews
Get Insurance-Covered CGM & Diabetes Supplies



Monthly Deliveries | We Handle the Paperwork

Disclaimer:
Unless otherwise noted, the recommendations in this document were obtained from the sources indicated. Be advised that information contained herein is intended to serve as a useful reference for informational purposes only. HCD cannot be held responsible for the continued accuracy of or for any errors or omissions in the information. All trademarks and registered trademarks are the property of their respective owners.