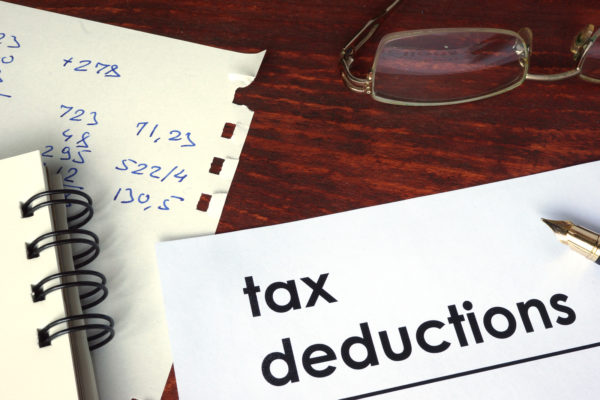 One of the big questions about incontinence supplies is whether or not their cost is tax deductible on Federal Income Tax returns. Unfortunately, the answer is not an easy yes or no. As with many medical expenses, the IRS guidelines are fairly general, which makes it difficult to understand exactly what specific products are eligible. This makes it hard to know for sure what incontinence supplies can be written off.  

The best way to approach incontinence supplies as a tax deduction is not to look for a "yes" or "no" answer, but rather to understand the requirements that need to be met in order for a product to qualify. Here are some important things to understand if you're considering a tax deduction for incontinence products.
What the IRS Says About Incontinence Supplies
The most recent version of the IRS Medical and Dental Expenses Publication (known as Publication 502), does not specifically mention absorbent incontinence supplies. The guideline does, however, mention the eligibility of diapers.  Here's what it says:
"You can't include in medical expenses the amount you pay for diapers or diaper services, unless they are needed to relieve the effects of a particular disease."
This has been interpreted to mean that if you want to list incontinence supplies as a tax deduction, they have to be used as a part of a treatment plan for a specific condition.
Don't Forget About Your Insurance
While it might be possible to deduct incontinence product expenses, another way to help with incontinence costs is to use your insurance. Many people don't know it, but some insurance plans will cover incontinence supplies as a plan benefit.

Insurance plans have much clearer regulations about what items are covered, so it's far easier to know what products you can get. If supplies are covered, insurance plans may also pay for them directly. That means you don't have to pay out-of-pocket and then wait for a reimbursement check.

Contact us to learn more about what incontinence supplies your insurance might cover. Our care experts can help you understand your options so you can start saving money right away. If you have any other questions, feel free to call us at 800-867-4412. We're always happy to help you find the right product at the perfect cost.
*The information on this website is not offered as legal or tax advice. Examples of tax benefits are based on the stated IRS Guidelines and on other assumptions that may not apply to your personal situation. All material is presented solely as educational information. Always seek the advice of your tax advisor, attorney, or financial planner regarding your personal circumstances.
Not Ready Yet?
Try our Incontinence Product Finder:
Find the Right Product
See Your Insurance Eligibility
Enroll Online and Save!
Incontinence Product Finder!