8 Questions (and 8 Answers) About Continuous Glucose Monitors
If you have diabetes, you may have been asking yourself whether a Continuous Glucose Monitor (CGM) is the right choice for you. You've probably heard about no-fingerstick CGM technology, which lets you track blood glucose levels day and night. But how do Continuous Glucose Monitors work? Are they better than traditional diabetes testing methods? Do you have to be a "tech person" to use a CGM? Will insurance pay for your Continuous Glucose Monitor?
Your questions are important ones, so we've created this blog post to answer them. The final decision about whether a CGM, or any other diabetes treatment, is right for you is always between you and your doctor, but the more you know about diabetes management and Continuous Glucose Monitors, the better decisions you'll be able to make.
Question 1: What is Continuous Glucose Monitoring?
Answer: Continuous glucose monitoring is just what the name suggests—a way to monitor blood sugar continuously, 24/7, all day and night. A wearable Continuous Glucose Monitor lets you see your blood glucose status at a glance on a monitor or smartphone and allows you to review trends over hours or days. The big idea behind the approach is that knowing your blood glucose level in real time can help you make informed decisions about your food, activity, and medicine needs.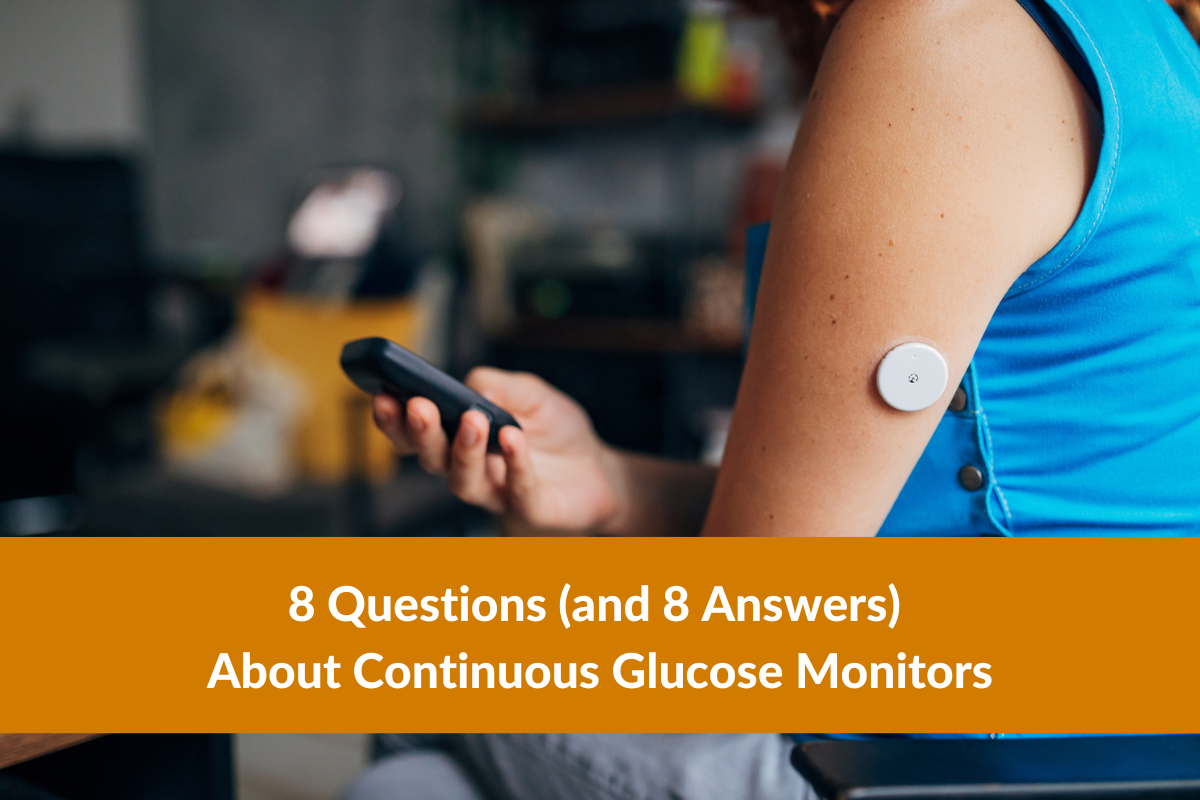 Question 2: Who should use a CGM?
Answer: According to the Association of Diabetes Care & Education Specialists, CGM can help people:
With type 1 diabetes taking insulin by injection or pump
With type 2 diabetes taking insulin by injection or pump, and/or those who have frequent episodes of very low blood sugar
Who have trouble recognizing the signs of low glucose
Who experience wide fluctuations in their blood sugar levels
Who would like more information, or want to improve their daily glucose numbers
The big idea

behind

continuous glucose monitoring is that knowing your level in real time can help you make informed decisions about food, activity, and medicine.
Question 3: What are the component parts of a CGM?
Answer: CGM systems are comprised of a sensor, a transmitter, and a receiver that work together to provide readings. Some models require a receiver/reader that is scanned by the sensor, or by a smartphone app. The sensor is a tiny device placed under the skin and replaced at home every 10 to 14 days. The rechargeable or replaceable transmitter sends data wirelessly from the sensor to a standalone receiver, or to your phone via an app.
Question 4: What are the pros of using a CGM?
Answer: Many people say peace of mind is the main "pro" of a CGM, but here are a few others that might interest you:
Alarms. CGMs have audible alarms that warn you if your glucose is getting too high or too low.
Info 24/7. Continuous data transmission is sent to a receiver or smartphone.
Data sharing. You can set the device to share your data and status with others. This is particularly helpful for caregivers or parents of children with diabetes because it allows them to keep an eye on their children even while they are at school or away from home.
Less ouch. Most of the time you'll be able to track your blood glucose without pricking your finger. Some models may require a fingerstick for calibration.
Question 5: What are the cons of using a CGM?
Answer: Some people cite the following as reasons they didn't like their CGM:
Setup. The devices require setup, including programming the alarm and alert features.
Alerts. Some people find the alarms bothersome, or even embarrassing.
Cost. While CGMs are now covered by Medicare and most insurance companies, they can be expensive if you have to pay out of pocket.
Delayed data. CGM readings are slightly behind blood glucose readings, which can be important in situations when glucose changes quickly, like during exercise or after a dose of insulin.
Question 6: Does insurance cover CGM?
Answer: Most insurance companies and Medicare cover CGMs, including Abbott's Freestyle Libre 2 and the Dexcom G6; a doctor's prescription is always required. Each type of insurance has its own requirements for covering a CGM but for those on original Medicare (with the red, white, and blue Medicare card), all that is required is a diagnosis of type 1 or type 2 diabetes from your doctor and a script for a CGM. You don't even need to administer insulin several times a day as you did in the past.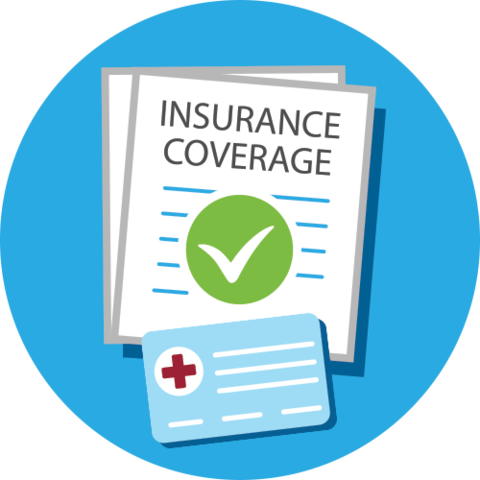 CGMs are now covered by Medicare and most insurance companies

. Contact the team at HCD for more information about what your

particular insurance

requires to qualify you for a CGM.
Question 7: Are CGMs hard to use?
Answer: As described by the Cleveland Clinic, Continuous Glucose Monitors are "complex little machines" and it may "require some upfront time to understand their technical aspects." Luckily, there's plenty of help out there, including classes and videos. Your doctor's office may even have a certified diabetes educator on staff who can help you get started.
Question 8: Can you use a CGM with an insulin pump?
Answer: Yes, many people use them together for additional benefits. For example, some insulin pumps can use the data from a CGM to make adjustments in insulin delivery. Talk with your doctor to see if pairing the devices would be beneficial in your situation.
People living with, or helping others live with, diabetes know that the condition is demanding. Managing glucose monitoring, medication, food, and exercise, plus the emotional impact of a chronic disease, is quite a task. Today, millions of people worldwide, including kids, are finding convenience, efficiency, and peace of mind with CGMs. Many are also finding lower A1C readings!
Here's one final question for you: Is this popular wearable technology right for you? Learn all you can, talk to your doctor, and if the answer is yes, our CGM team is ready to assist at
866-904-0815
! You may also type in your phone number on the bottom left of the screen and we'll give you a call. If CGM is not your choice, we hope you'll rely on us for traditional blood sugar monitoring supplies, including glucose meters, test strips, and lancets!
Disclaimer:
Unless otherwise noted, the recommendations in this document were obtained from the sources indicated. Be advised that information contained herein is intended to serve as a useful reference for informational purposes only. HCD cannot be held responsible for the continued accuracy of or for any errors or omissions in the information. All trademarks and registered trademarks are the property of their respective owners.