Is it Time to Clean Out Your Medicine Cabinet? 
You might think you've cleaned your home from top to bottom, but there's one space you might not have thought of in a while. It's a small space but an important one to clear out every year. It's your medicine cabinet! Most people automatically think of their bathrooms when you mention a medicine cabinet, but really your medicine cabinet includes all the places you store prescription and over the counter (OTC) medications, bandages, and other medical supplies. If you haven't cleaned your medicine cabinet in a while, come along with us as we help you make sense of what to toss and how to safely store all the things you want to keep just in case of a medical emergency. 
Why is cleaning your medicine cabinet important? Tossing out the four-year-old Tylenol and replacing all those half-empty boxes of Band-Aids can be really satisfying. More importantly, getting your medicine cabinet and all it includes in order will ensure that when you need to ice your ankle, or a bug bite disrupts your day, you know just where to look for the stuff you need. And when you reach for an over the counter product, you won't have to wonder if it is out of date!
Assess the Scene
First let's think about all the places where you store your medicines and first aid items. Many people keep things in their bathroom medicine cabinets, but others may use a kitchen windowsill, a shelf above the stove, or on a bedroom nightstand. Some of these places may be fine if you live by yourself, but if you have children in your home, you might want to find a location that can be secured to ensure no little ones get a hold of something they shouldn't.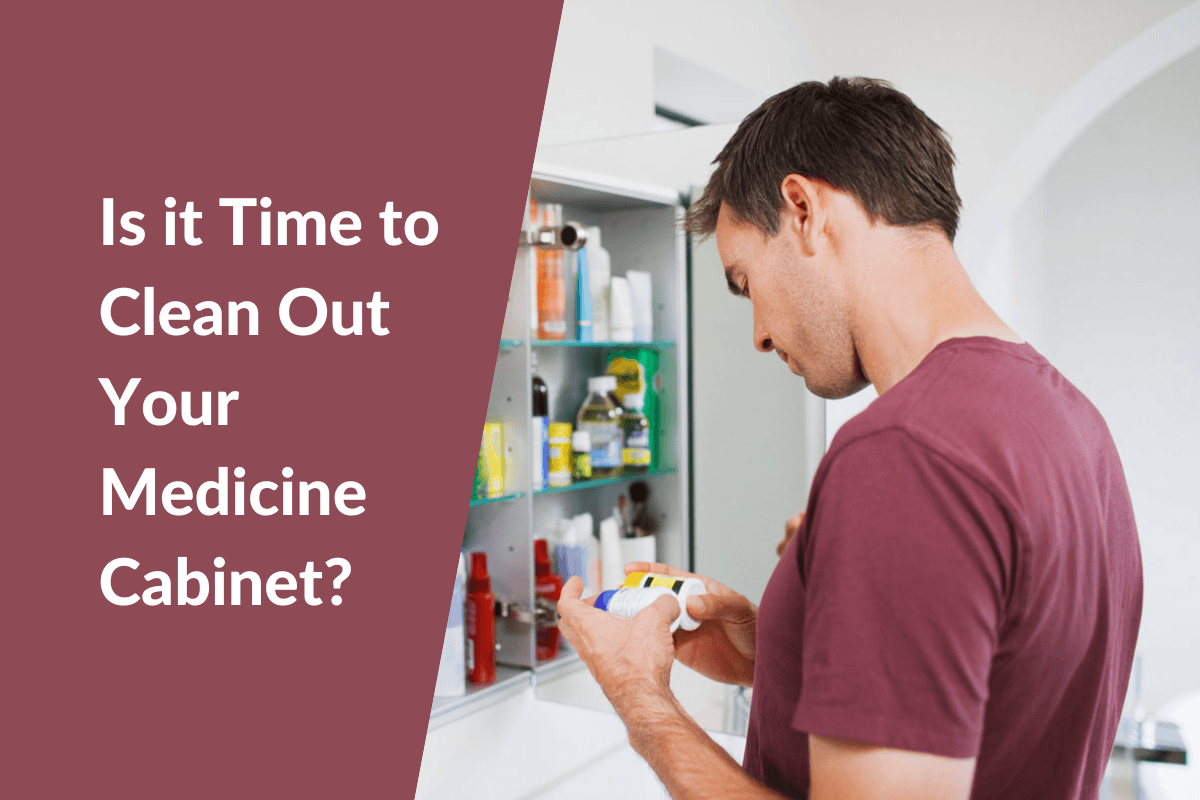 If the place where you've been storing your medicines is damp, you might want to consider making a change to somewhere drier. That's because over time, humidity can damage a medicine or make it less effective. For example, aspirin can break down into vinegar and an acid that can irritate your stomach. Some medications are sensitive to light or heat, so a sunny window or a place near the stove may not be ideal. And, if any of your prescriptions need to be kept cold, you'll need to find a place for them in your fridge. It's best to keep them in a separate plastic container (not the one you used for last week's leftovers!) in a dedicated part of your refrigerator, according to the pharmacist's instructions. 
Now gather all your prescriptions and over the counter items from throughout your house all together in one place. Pull everything, and we mean everything, out of every drawer, cabinet, or shelf and set it all out on a counter, or other large, clean surface.  Grab one or more large, sealable (zip) bags, and a pad of paper and a pencil.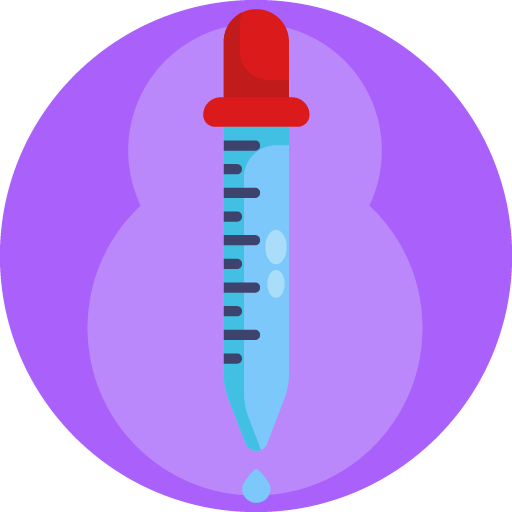 Don't use kitchen spoons to measure medicine doses. Instead, use droppers, measuring spoons, or the little cups that come with

medicines.
7

Steps to Safer Storage
The National Kidney Foundation recommends the following steps for medicine chest management:  
Check the dates and discard anything, including all pills, vitamins, and creams, with an expired date. 

 

Follow the one-year rule for prescriptions—throw out any that haven't been used after one year. 

 

Make a note of any medicines (both prescription and over the counter) you are currently taking. If you have to throw them away because they've expired, you'll know what must be replaced. And the next time you visit your doctor,

you'll have a record of everything to show your health care team.

 

 

Get rid of anything that has changed its color, smell, or taste. A faded color can indicate the pill or other product has been exposed to too much light.

 

Toss any unidentifiable containers. If something is no longer in its original packaging and can't be identified, it's time to part with it. The best approach is to keep all medications, both OTC and prescriptions, in their original containers.

 

Once you've gathered everything you want to throw out, don't simply fill a garbage bag or start flushing things down the toilet. First, remove any identifying information on the containers. Place the items into a zip bag, then add kitty litter, coffee grounds, saw dust, or other material that looks nasty and will appear unattractive to kids or pets. 

 

Seal the bag and put it into the trash. 

 
What

Should

I

Keep Around

?
What are the essential medicine cabinet items that everyone should keep on hand? Use the following as a basic checklist, then add the medicines and specialty items your family uses. 
A non-sedating allergy medicine

 

Something for occasional constipation and diarrhea

 

Non-medicated cough drops

 

Sore throat lozenges

 

Bandages in a variety of sizes and shapes and a local anesthetic spray

 

Acetaminophen (like Tylenol or generics) for headache and muscle ache

 

Rubbing alcohol to sterilize tweezers or other bathroom tools that can spread infection

 

An ice pack and heat wrap

 

Hydrocortisone cream for bug bites and poison ivy

 

Decongestant or nasal spray for stuff noses

 

Digital thermometer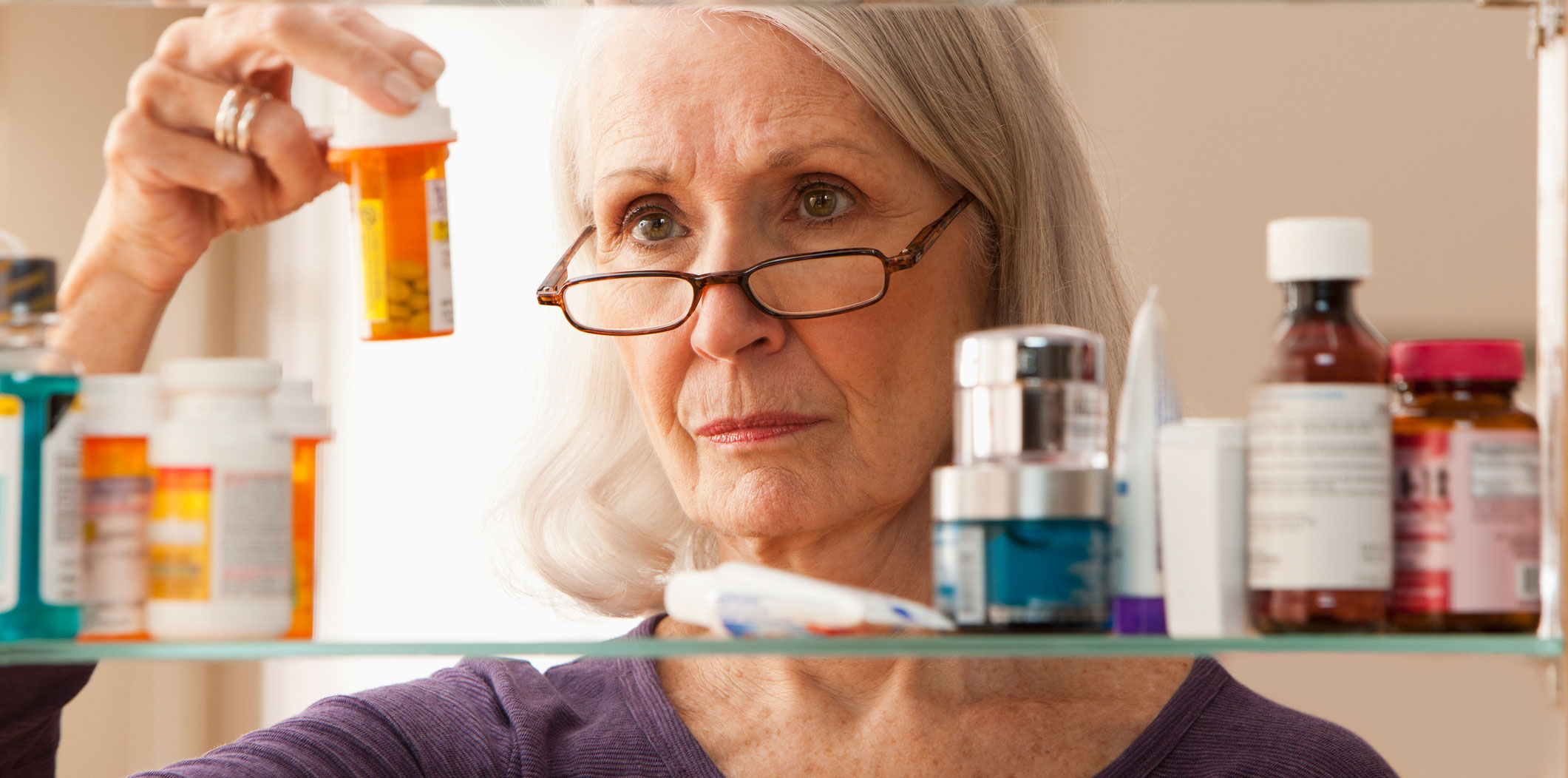 A few more important medicine cabinet do's and don'ts: 
Never use kitchen spoons to measure medicine doses. Household spoons come in all kinds of shapes and sizes and don't have specific measurements.

Always use dedicated medicine measuring devices, droppers, spoons or cups with appropriate markings that come with the medication or that you can get at a pharmacy.  

 

Stay away from multi-symptom medications, such as those that combine cold and flu remedies. These may include ingredients that can increase the chance of side effects and overdoses if they are mixed with other medications. Instead, choose single-symptom OTC medications.

 

Don't give cough and cold remedies to children younger than two. Ask your pediatrician or family medicine doctor what babies can safely take.

 

Be careful to keep ALL pills, liquids, and creams away from kids. Be especially cautious about iron pills and multivitamins that contain iron. These can cause serious injury or even death in children.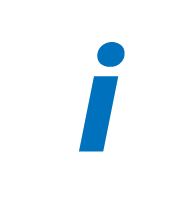 Check the dates and discard anything

—

including all pills, vitamins, and creams

—

with an expired date. 
Preparing for What-Ifs
You'll also want to be prepared for a hurricane or other emergency that could make it impossible to get to a pharmacy. The Centers for Disease Control and Prevention (CDC) recommends the following preparation steps: 
Maintain an emergency kit with at least a 7-to-10-day supply of medications and medical supplies. Find out if laws in your state permit pharmacists to dispense a 30-day refill of medications as part of an emergency declaration.

 

Keep a list of all your medications, dosages, and physician/pharmacist contact information with your important paperwork.

 

Be careful not to let the items in your emergency supply kit expire. Check the dates at least twice each year. 

 
Stock Up With Confidence
Bandages and cough drops are easy enough to come by. But when it comes to stocking the doctor-ordered products you need to manage diabetes, incontinence, serious wounds, and ostomies, turn to Home Care Delivered with confidence. Our award-winning customer service team can help you stay on top of the products you need. What's more, we handle all the communication with your doctor and insurance provider, Medicare, or Medicaid.  
To get started, call 804-885-4101. If you'd rather, enter your phone number on the bottom left of the screen and we'll reach out to you.  
Take an hour or so to get your medicine cabinet in order. It may not be as thrilling as sparkling windows and uncluttered closets. But it's definitely a smart health strategy!  
Here's to organized medicine cabinets. Who knows, maybe the spice cabinet could be next!   
Disclaimer:
Unless otherwise noted, the recommendations in this document were obtained from the sources indicated. Be advised that information contained herein is intended to serve as a useful reference for informational purposes only. HCD cannot be held responsible for the continued accuracy of or for any errors or omissions in the information. All trademarks and registered trademarks are the property of their respective owners.