Everything You Need to Know About Catheter-Associated UTIs
For most of us, the ability to easily go into a bathroom and empty our bladders is one of those basic functions that is easy to take for granted. But when you have a urological condition that makes urinating difficult or impossible, life becomes a little more complicated. Luckily, help is available in the form of a urinary catheter, a tube inserted in the bladder that allows the urine to be diverted into a drainage bag that is regularly emptied. Unfortunately, use of catheters is associated with urinary tract infections or UTIs. This blog will discuss what a UTI is, how it occurs, and will explore the connection between catheter use and urinary tract infections.
What Is a CAUTI?
Often painful and uncomfortable, a UTI is an infection in the urinary system, which includes the kidneys, ureters, bladder, and urethra. Most infections involve the lower urinary tract — the bladder and the urethra. A UTI occurs when germs, usually bacteria, make their way into the urinary tract. When a person uses a catheter, a urinary tract infection is called a CAUTI, which stands for catheter-associated urinary tract infection.
Catheters can irritate the lining of the bladder, which opens the door for bacteria to enter. While the bacteria may not immediately cause symptoms, they multiply incredibly quickly in the urine. The longer a catheter is in place, the greater the risk of infection. That's why catheters should be used only when necessary and should be removed as soon as possible.
What are the signs and symptoms of CAUTIs? Can they be prevented? Read on for answers to these and other important questions about urinary tract infections.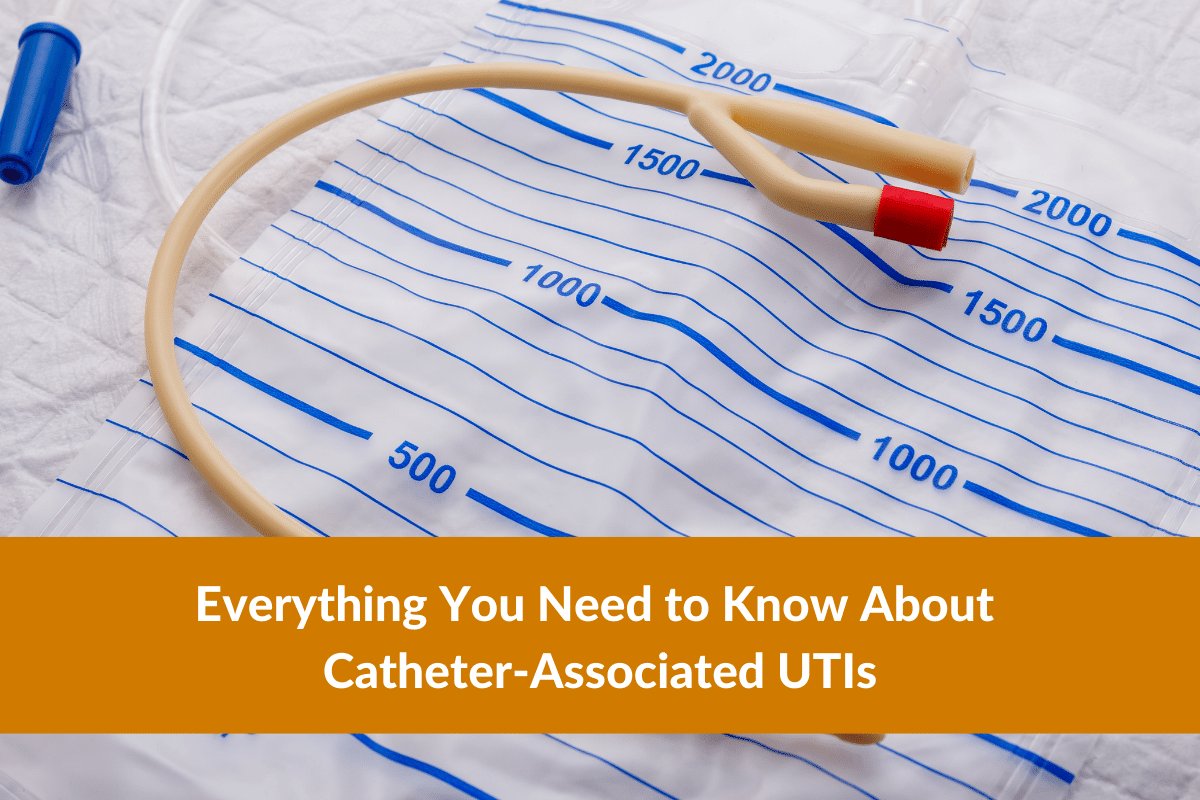 Infection Protection
Using a catheter is common in a hospital setting where patients may use a urinary catheter to help them pee after a surgical procedure. Other common reasons for using a catheter are nerve damage, injury to the area, to measure urine output, or to help a person who is too ill to control urination. Hospital personnel are trained to prevent CAUTIs through handwashing and proper use, insertion, and maintenance of the catheters. However, if you are discharged from the hospital with a urinary catheter, it is up to you, and those who assist you, to take the steps that can keep you from developing a CAUTI.
Signs and Symptoms
Make sure you are aware of the common symptoms of a urinary tract infection. These can include:
Urine that is foul-smelling, cloudy, or has an unusual color
Chills and fever
Blood in the urine
Discharge or drainage from the area where the catheter is inserted
A frequent, strong urge to pee
A burning sensation or pain in the bladder or pelvis
Confusion or other mental signs
Pain or spasms in the back or lower part of the belly
If you think you may have an infection, contact a member of your healthcare team promptly. Your provider will want to confirm the diagnosis, possibly with urine tests, as well as CT or ultrasound imaging of the abdomen or pelvis. CAUTIs are typically treated with antibiotics. As always when antibiotics are prescribed, it's essential to complete the dose. Read more about common medication mistakes and how to avoid them. You'll also want to drink extra water to flush the bacteria out of your bladder. Avoid fluids that could irritate the bladder, such as drinks containing alcohol, citrus, or caffeine.
If you do have a CAUTI and you have an indwelling catheter such as a foley catheter, which is designed to remain in the bladder, the catheter will be changed. Sometimes infections continue to develop. If that happens, your doctor may remove the catheter, or recommend one that is used intermittently, meaning it doesn't remain in place long-term.
A catheter can irritate the lining of the bladder, which opens the door for bacteria to enter the bladder and blood stream.
How You Can Prevent a CAUTI
Self-care steps like these will help prevent a CAUTI. Be sure to follow the specific cleaning and maintenance techniques your doctor or nurse recommends.
Wash your hands thoroughly before and after you insert your catheter
Clean around the opening of the catheter twice daily
Clean the catheter with soap and water daily
Thoroughly clean the rectal area after every bowel movement
Keep the drainage bag below your waist. This prevents the urine in the bag from re-entering your bladder and causing an infection
Do not re-use catheters that are only intended for single use
Empty your drainage bag when it is ¾ full or less; never let the drainage bag get completely full
Before you are discharged from the hospital with a catheter, a member of your care team should show and tell you everything you need to know about how to use and clean the catheter. If you didn't get the information you need, or feel unsure about anything, speak up! Before long, your new at-home routine will become familiar, but it's important to establish good habits from the beginning.
It's also important that you (and your caregiver if you have one) understand how the catheter works, and what to do if something doesn't seem right. Get in the habit of checking it for kinks, and take care to move the tubing around if it does not appear to be draining.
Though catheters are essential for a number of urinary and other medical conditions, the goal is to use them only as long as necessary. The longer the catheter is in place, the higher the chance that a urinary tract infection can develop.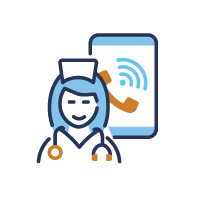 If you think you may have an infection, contact a member of your healthcare team immediately. Your provider will want to conduct tests to confirm the diagnosis.
We're Here for You!
Home Care Delivered is your trusted source for catheters, tubing, and other urology supplies. Whether you've just returned from a stay in the hospital or are using a catheter in the comfort of your home, you'll appreciate the convenience of HCD's discreet, free, to-your-door delivery. Another big plus of our award-winning service may come as a surprise—we handle all the paperwork with your doctor, Medicare, Medicaid, or private insurance provider! The benefit for you? Less hassle and more peace of mind.
If you haven't yet signed up with Home Care Delivered, you're just minutes away from joining the HCD family! Call 804-885-4101. If you prefer, simply provide your phone number on the bottom left of your screen and we'll give you a call!
Awareness, a few daily steps, and a can-do attitude are your ticket to staying infection-free while using a urinary catheter. Whenever you need us, Home Care Delivered is here with the best in products and support.
Disclaimer:
Unless otherwise noted, the recommendations in this document were obtained from the sources indicated. Be advised that information contained herein is intended to serve as a useful reference for informational purposes only. HCD cannot be held responsible for the continued accuracy of or for any errors or omissions in the information. All trademarks and registered trademarks are the property of their respective owners.