What Is an Intermittent Catheter?
Also known as a "straight" or an "in and out" catheter
An intermittent catheter is used to pass urine from the body. Intermittent catheters  are soft, flexible tubes with tiny openings in the end that are inserted into the bladder via the urethra. Unlike Foley catheters, intermittent catheters  drain directly into a toilet or disposable bag and are only meant to be used once then thrown away.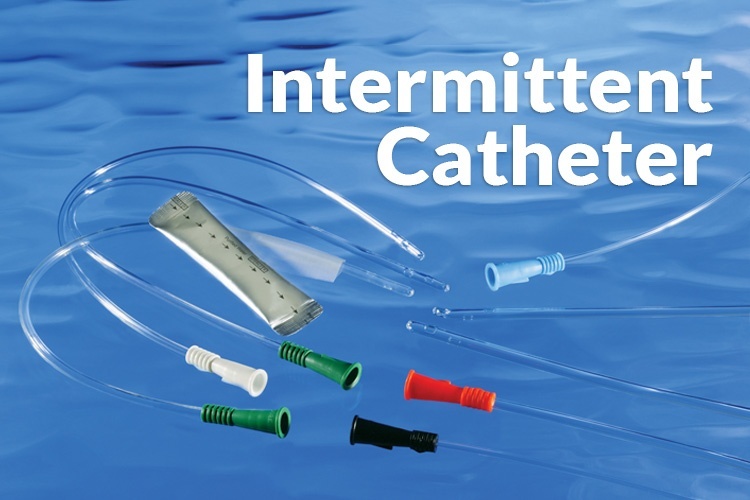 Also known as a "straight" or an "in and out" catheter, intermittent catheters are used on schedule that is determined by your doctor. A new catheter is used each time you drain your bladder. If you experience urinary incontinence or urinary retention, a doctor may prescribe an IC, and will teach you how to use one on your own or with the help of a caregiver.
The Right Size
Intermittent catheters are available in a variety of french sizes. Some catheters have color-coded funnels that indicate the French size. This size determines the diameter of the catheter. They also are available in a variety of lengths:
4 – 6 Inch
10 Inch
16 Inch
* Adult females can use the shorter 4 to 6 inch length, or the longer 16-inch catheter. It is a matter of preference. Adult males can use the 16-inch catheter due to the length of their urethra. Pediatric catheters are typically 10 inches.
Materials Make a Difference
There are three main types of Intermittent Catheters: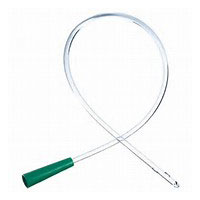 Vinyl or polyvinyl chloride: This is the most commonly used material. It's a stiffer plastic and latex-free for users with allergies.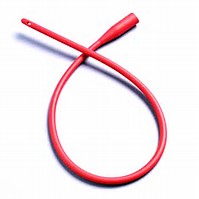 Red rubber: This is a softer, more flexible plastic. It does contain latex.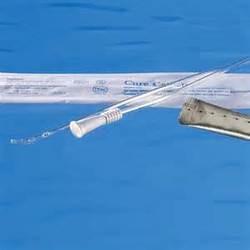 Hydrophilic: This is a catheter with a special coating that reacts with water to create a well-lubricated surface.
Vinyl and red rubber catheters require sterile lubricant packets for insertion. For those with a blockage in the urethra, a 
coude tip
 may be necessary.
How We Can Help
If you or a loved one are prescribed an intermittent catheter, we can help. We have a wide range of high-quality catheters from top brands.  Our staff is knowledgeable about insurance coverage and products, and we even have registered nurses on staff. We make the ordering process fast and easy, and we handle billing and paperwork. Let us give you a call today by entering your phone number on the bottom left of the screen. We are eager to help you get the supplies you need.
Get Urology Supplies Delivered to Your Door
Accurate Orders |  Fast Delivery | Product Expertise

Disclaimer:
Unless otherwise noted, the recommendations in this document were obtained from the sources indicated. Be advised that information contained herein is intended to serve as a useful reference for informational purposes only. HCD cannot be held responsible for the continued accuracy of or for any errors or omissions in the information. All trademarks and registered trademarks are the property of their respective owners.