How To Get Incontinence Supplies By Mail
More people than ever are choosing to get incontinence products by mail. Unlike with retail, medical supply delivery lets you get the supplies you need covered by your insurance plan with little to no out of pocket expense. That way, you don't have to spend time and money on supplies which can be delivered to your door. Plus, you can avoid making trips to the store. Getting incontinence supplies delivered to your home is quick and easy. Continue reading to learn how we can help you place your first order in just a few easy steps.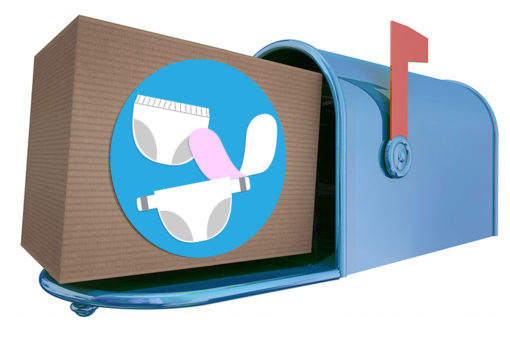 Signing Up
Incontinence supplies are only covered by Medicaid plans, and a few private insurers. Eligible plans will only cover incontinence supplies that are medically necessary. That means if you haven't seen a doctor about incontinence, you should talk to your doctor as soon as you can.
Afterwards, our team can provide product recommendations based on your needs, and if you already know what you need, you can explore your options. And reordering your products each month is quick and easy.
How to get supplies
At Home Care Delivered, you can enroll online or over the phone to get incontinence supplies delivered to your door. If you'd rather us call you, enter your phone number in the bottom left of this screen. Our team will work with your doctor and insurer to collect the necessary paperwork so you don't have to. We'll also follow up with you every month.
Why People Love Home Care Delivered
Industry-leading customer service – Our product experts and support representatives have helped HCD earn exceptional customer satisfaction.

Convenience – We handle all the paperwork, contact your doctor, and provide online ways to reorder each month (such as text messages).
Fast and Reliable Delivery – Orders are shipped quickly and typically delivered within 2 business days.
HIPAA Compliance – We only gather the minimum information we need, and your information is always secure and confidential.
National Coverage – We work with most Medicaid plans, and we can deliver supplies to all 50 states.
Disclaimer:
Unless otherwise noted, the recommendations in this document were obtained from the sources indicated. Be advised that information contained herein is intended to serve as a useful reference for informational purposes only. HCD cannot be held responsible for the continued accuracy of or for any errors or omissions in the information. All trademarks and registered trademarks are the property of their respective owners.
Get Incontinence Supplies Online With Medicaid
No Credit Card | Fast Delivery | 100% Discreet