Taking Blood Pressure at Home: A Practical Guide
How's your blood pressure?
If you don't know the answer to this question, you aren't alone. It's common for people to only find out their blood pressure during occasional visits to the doctor. However, blood pressure is one of the most important health metrics we have. Since it can change frequently, the ability to check your blood pressure more often than you visit your doctor can lead to a better understanding of your own personal health.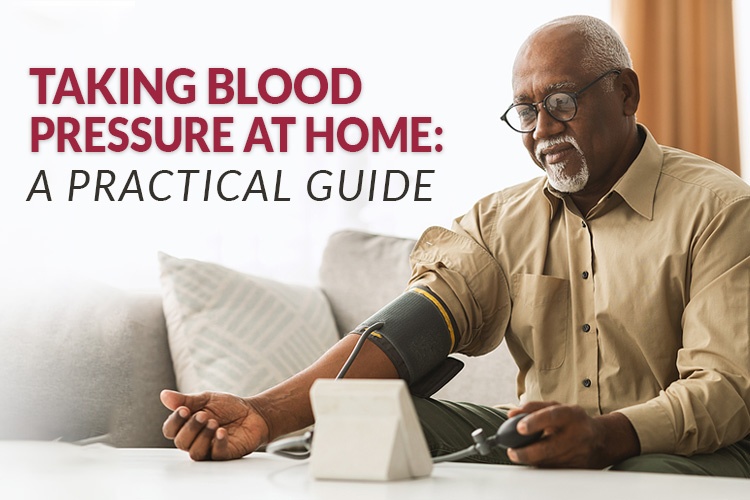 Whether you are interested in checking at home because you may have high blood pressure, diabetes, or heart disease, or just because you like to keep an eye on things, read on for tips and insights to help you get the most out of your self-check.
Facts First
Before you pull on that cuff, let's review some blood pressure basics. The Centers for Disease Control and Prevention (CDC) defines BP as "the pressure of blood pushing against the walls of the arteries." Arteries are the pathways that carry blood from your heart to other parts of your body.
Your blood pressure is measured using two numbers. The first number, systolic (siss-TOL-ik), measures the pressure in your arteries when your heart beats. The second, diastolic (DIE-iss-tol-ik), measures the pressure in the arteries when your heart rests between beats. A reading of 120 systolic and 80 diastolic is usually referred to as "120 over 80."
High blood pressure (also known as HBP, or hypertension) can increase your risk for conditions like heart disease, stroke, and heart attack because the excess pressure damages the blood vessels, heart, and kidneys.
HBP develops over time; it can also be caused by lifestyle choices such as being overweight and consuming too much salt. Some medicines, and other conditions like kidney disease, can also contribute to HBP. Typically there are no warning signs or symptoms of hypertension. That's why many people don't know they have it.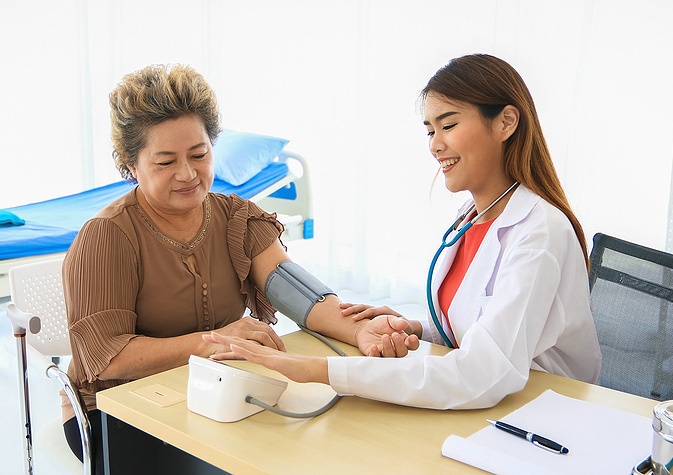 In 2017, the American Heart Association and other experts agreed on new blood pressure guidelines. Here's what they say:
| | |
| --- | --- |
| Blood Pressure Guidelines: | |
| Normal: | Below 120 and below 80 |
| Elevated: | 120-129 and below 80 |
| Stage 1 hypertension: | 130-139 and 80-89 |
| Stage 2 hypertension: | 140+ and 90 or above |
| Hypertensive crisis: | 180+ and 120+ |
According to the new guidelines, nearly half of Americans have HBP. Check with your physician to confirm the optimal blood pressure for you.
BP DIY!
Taking your BP does not require a blood test. That's why it's safe and easy to do at home. One reason to regularly check your blood pressure at home is a phenomenon known as white coat hypertension. This is a condition where a person's blood pressure may be elevated in the doctor's office, but not at home, perhaps because the patient is nervous or anxious.
Another condition, called masked hypertension, is basically the opposite—blood pressure is up at home, but not at the doctor's office. A third reason to check your BP is to see how well medication used to control your blood pressure is working. It's typical to check your BP both in the morning and in the evening, but your doctor will confirm the frequency.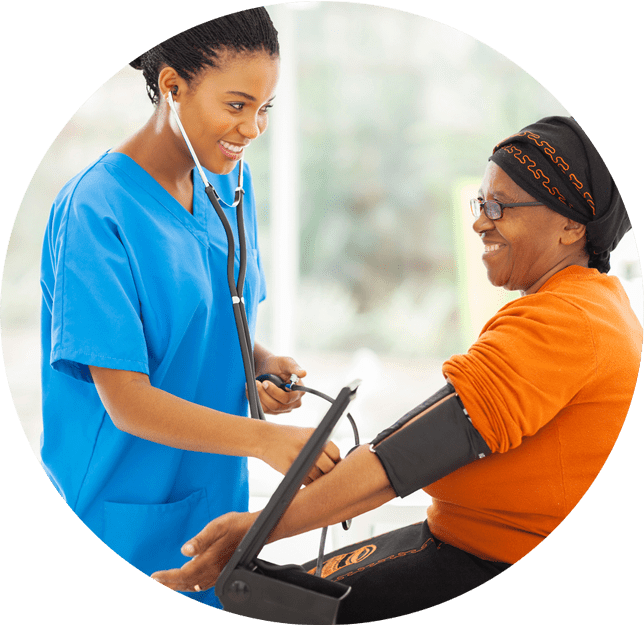 Even if you don't have any underlying conditions, an occasional at-home check for adults over 40 without high blood pressure is a good way to get ahead of any developing problems. Whatever your reason for checking, it's advisable to take multiple readings over a period of time, rather than just one or two at the doctor's office.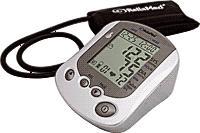 It's always better to have multiple blood pressure readings taken on different days, rather than just one or two at the doctor's office.
You've Got This
Taking your own blood pressure at home is easy. Start by attaching the cuff around your bare upper arm, then press the on/off button on your blood pressure device. A few seconds later the monitor will indicate that it's ready to measure. That's when you push the start button and the cuff inflates briefly. As it deflates, numbers on the screen begin to drop. A symbol will let you know when the measurement is complete. Of course, you'll want to read and follow the instructions enclosed.
You may wish to take your blood pressure monitor to your doctor's appointment to confirm it is reading similarly to office equipment. Other tips for getting the most out of your at-home checks: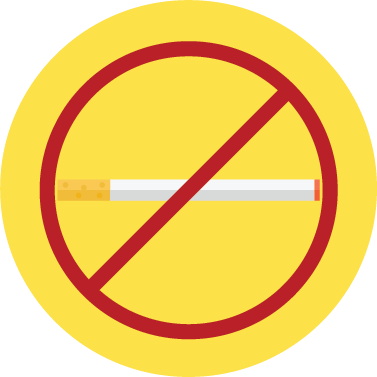 Prepare for the test. Don't smoke, drink caffeinated beverages, or exercise within a half hour before measuring your blood pressure. Empty your bladder and rest quietly for several minutes before testing.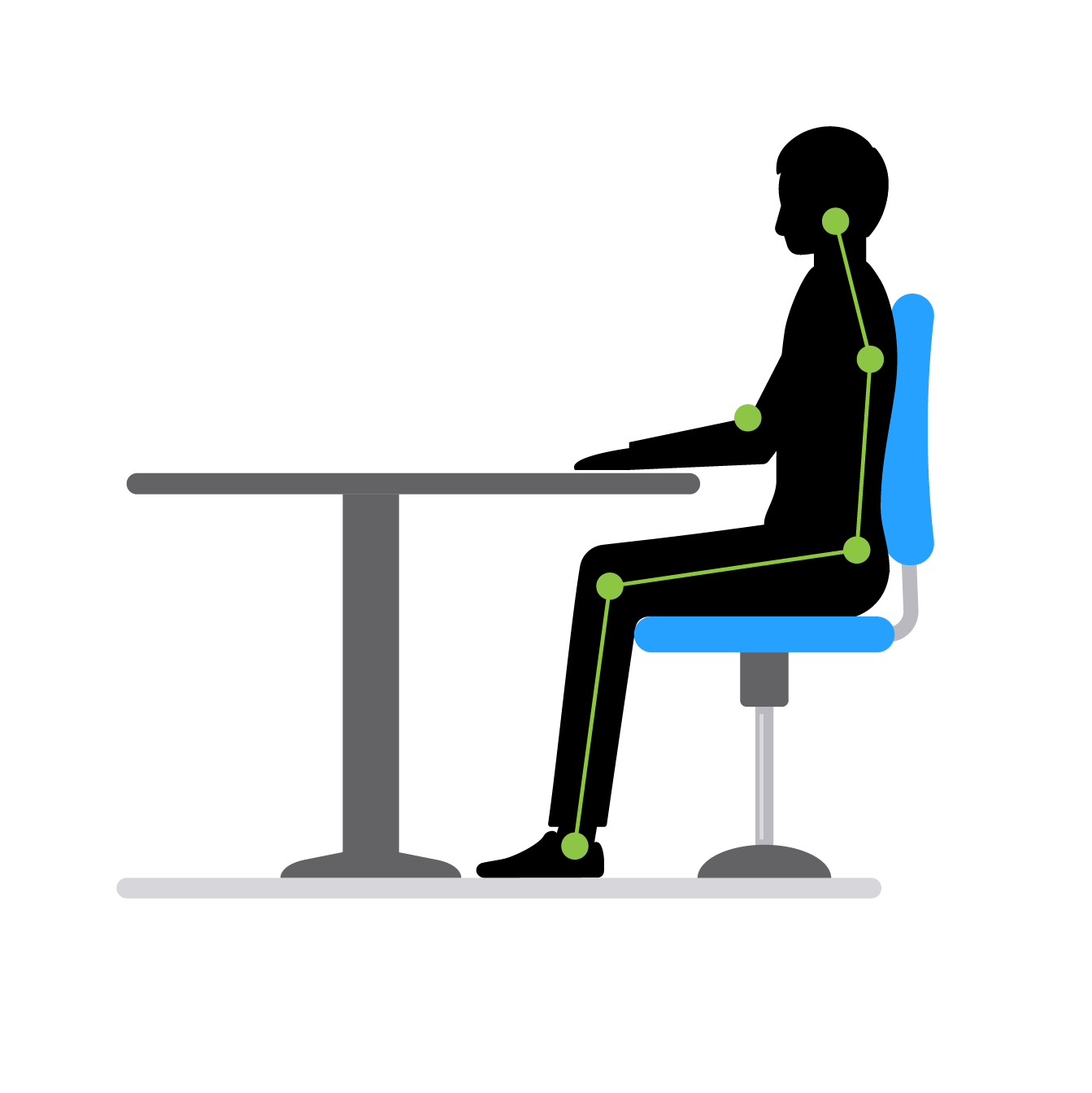 Sit properly. Your back should be straight and supported. It's best to sit at a table rather than relax on the couch. Keep your feet flat on the floor and legs uncrossed. Support your arm on a flat surface and place the bottom of the cuff directly above the bend in your elbow.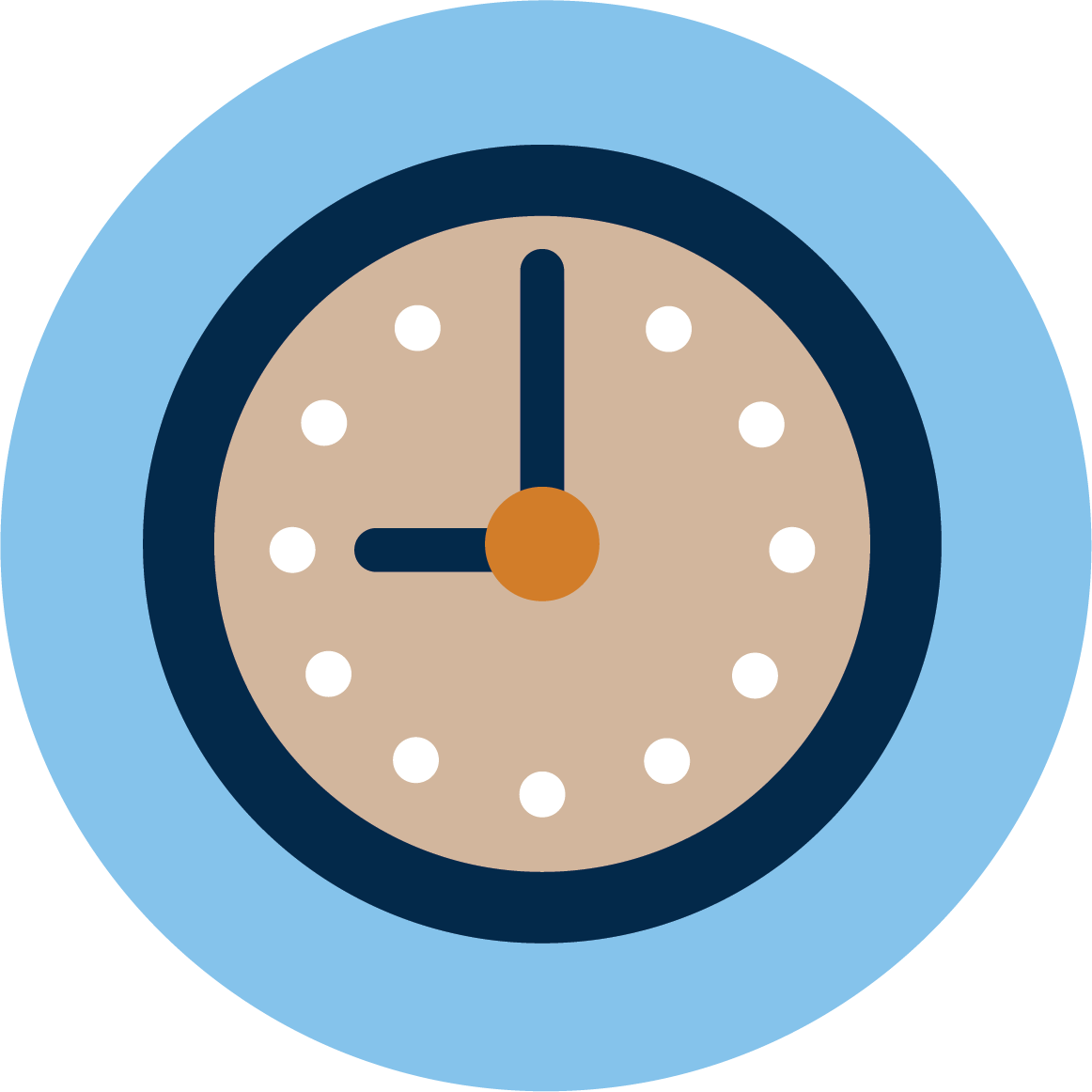 Be consistent. Test at the same time or times every day.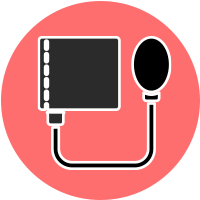 Keep track. Take multiple readings—two or three about a minute apart—and record the results. If you see anything that seems unusual or concerning, contact your healthcare team. Don't make any changes in your medication without being instructed to do so.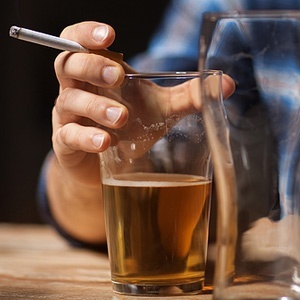 Don't smoke, drink caffeinated beverages, or exercise within a half hour before measuring your blood pressure.
Info and Supplies—a Winning Combination
The more you know about your health, the more you can partner with your providers to stay well. Another self-care tip is to make sure you have the right equipment and supplies on hand so you can avoid the stress of running out.
Home Care Delivered is your product partner for blood pressure monitors as well as supplies for diabetes including Continuous Glucose Monitors (CGM), incontinence products, urology supplies, advanced wound care supplies, and more. Beyond the products, we've got the people—a compassionate, knowledgeable team that's available to make sure your order gets filled quickly and correctly. New to Home Care Delivered? Give us a call at 800-565-5644 and you'll discover why we have the highest customer satisfaction rating in the industry.
Whether you're living with conditions like diabetes or high blood pressure, or trying to avoid these conditions, staying on top of your BP is smart self-care! We look forward to being your medical supply delivery partner.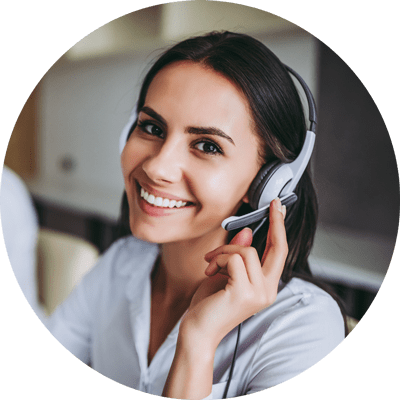 Get Insurance-Covered CGM & Diabetes Supplies
Monthly Deliveries | We Handle the Paperwork
Disclaimer:
Unless otherwise noted, the recommendations in this document were obtained from the sources indicated. Be advised that information contained herein is intended to serve as a useful reference for informational purposes only. HCD cannot be held responsible for the continued accuracy of or for any errors or omissions in the information. All trademarks and registered trademarks are the property of their respective owners.