How to Choose the Right Doctor
Are you looking for a new doctor or primary care physician (PCP)? There are many reasons why you might decide you need to change doctors or healthcare providers. A new diagnosis or a change in your health status could be driving your search. Or maybe you recently moved to a new town and need a doctor near where you live. Perhaps your healthcare provider retired or maybe you just don't "click" with your current doctor. Whatever the reason, you want a PCP who not only has the right background and experience but is also someone you can trust and talk to. Research suggests that a strong relationship with your primary care doctor can actually help prevent illness and death!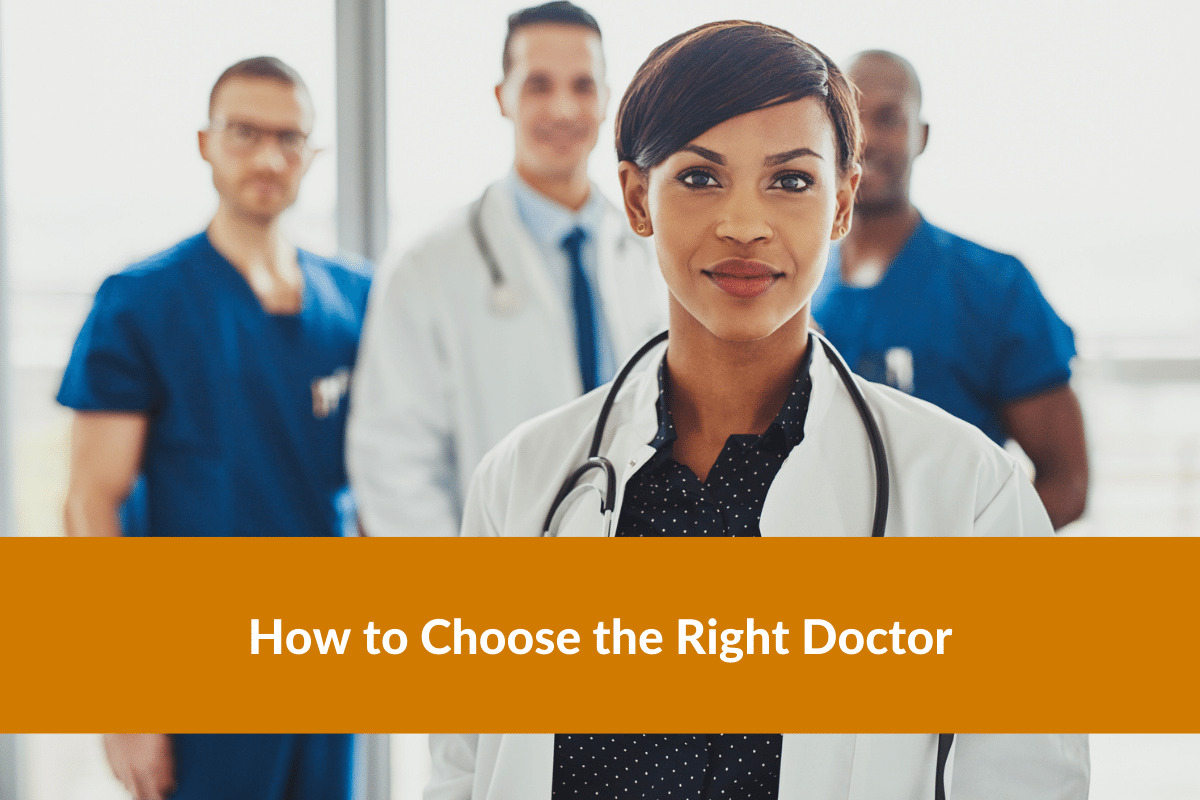 Though the choice of a PCP may seem daunting, the steps to finding a physician that works for you are straightforward. It's a matter of figuring out your goals and priorities, then doing the research that will lead you to someone who shares them.
Define and Conquer
A primary care provider is a healthcare practitioner who addresses common medical problems. While we typically think of a doctor, your PCP can also be a physician assistant (PA) or a nurse practitioner (NP). Typically, care is delivered in an outpatient setting. If you are admitted to the hospital, a PCP may see you, or may consult with hospital staff regarding your care.
The PCP:
Identifies and treats common medical conditions
Provides preventive care and advice on healthy lifestyle habits
Assesses the nature of medical problems and directs you to the best resources
Refers you to other experts or specialists as needed
There are several types of primary care providers. All complete a residency in their field and must be board-certified or board-eligible. This means they have pursued extensive training and have already passed or plan to take a special exam in their field of study.
Family practitioners treat adults and children, sometimes offer obstetrics (pregnancy care) and minor surgery.
Internists treat a wide range of adult medical problems.
Pediatricians specialize in the care of newborns, infants, children, and adolescents.
Geriatricians are doctors who see older adults with complex medical needs related to aging.
Obstetricians/gynecologists serve as PCPs for women, especially, but not only those of childbearing age.
Nurse practitioners and physician assistants serve as PCPs in some practices.
While we typically think of a doctor, a PCP can also be a physician assistant (PA) or a nurse practitioner (NP).
Who Should You Trust?
Your neighbor Diane loves her internist and heartily recommends her. But Diane is 20 years younger than you and has no medical conditions. So is this doctor right for you?
Depending on your needs, word-of-mouth referrals can be a good starting point for finding a new PCP. But just because Diane is happy doesn't mean that this doctor will be a good match for you. After gathering the recommendations of friends, family, and neighbors, consider seeking suggestions from local advocacy groups related to any specific conditions you already know you have. For example, if you have diabetes or heart disease, check with local support groups to see which doctors their members tend to use.
Another great resource is the directory of in-network doctors provided by your health insurance plan, HMO (health maintenance organization) or PPO (preferred provider organization). A network is a group of providers or facilities that have negotiated a discount with your insurance company. While you can go out-of-network for care, it will likely cost you more out of pocket.
For a listing of almost every licensed physician in the United States check out the doctor finder website run by the American Medical Association. Their database allows you to search for providers by name, location, and specialty.
You Found Them. Now What?
Great news, you found a doctor who, at least on the surface, seems to meet your needs. How can you determine if this doctor is really right for you?
Your first questions can be to the doctor's front desk staff. The people at the front desk will be responsible for helping you make appointments, follow up on question, and ensure your prescriptions are called in. You'll want to be sure they are friendly and helpful. Start by calling and asking a few questions such as:
Is the doctor accepting new patients?
What hospital(s) is the doctor associated with?
Is the PCP experienced with your medical conditions?
Is he or she part of a group practice? Does that mean you might have to see other members of the group?
Does the doctor have office hours that are convenient for you?
If you need blood work, x-rays, or other tests, are these done in the office, or do you have to drive to another location?
How soon can you be seen?
If you need to cancel, what is the policy? Some practices require payment or partial payment for missed appointments.
Can you call, email, or message the doctor through a portal and expect a prompt response?
Confirm that the doctor you're considering is in your insurance network. If you will have to pay out of pocket, get a firm understanding of costs.
Though it may seem difficult, or even embarrassing to ask detailed questions, it's perfectly appropriate and within your rights as a patient. Being a strong advocate for your health means identifying the providers and other resources you need to get and stay well.
Once you feel comfortable with the front desk staff, you may choose to make an appointment with the doctor you're considering to evaluate him or her in person. Bring a list of questions you have so you don't forget to ask something important. The bottom line is your comfort. Did you like the doctor's approach and demeanor? Were you welcomed and made to feel comfortable, or did you feel you were being rushed out the door? Trust your instincts and don't be afraid to move on to a different provider if you aren't feeling comfortable. Here are some additional tips for taking charge of your doctor's appointment.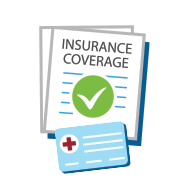 A network is a group of providers or facilities that have negotiated a discount with your insurance company. While you can go out of network for care, it will likely cost you more out-of-pocket to see that provider.
Time for a Change?
While we can't help you choose your new favorite physician, Home Care Delivered can support your health journey by delivering insurance-covered medical supplies to help you monitor your blood sugar, protect yourself from leaks caused by incontinence, and care for ostomies and chronic wounds. We're easy to reach (phone, text, or online!) and easy to love. Simply enter your phone number on the bottom left of the screen and a member of our team will give you a call.
Once you've chosen your PCP and arranged to have your supplies delivered right to your door by Home Care Delivered, be sure to stay involved in your healthcare decisions. A strong partnership between you and your provider is one of the best practices we know!
Disclaimer:
Unless otherwise noted, the recommendations in this document were obtained from the sources indicated. Be advised that information contained herein is intended to serve as a useful reference for informational purposes only. HCD cannot be held responsible for the continued accuracy of or for any errors or omissions in the information. All trademarks and registered trademarks are the property of their respective owners.