Seniors and Exercise: The Perfect Pair
"Don't let age change you. Change the way you age."
You've probably heard this before: Exercise is the secret sauce that helps keep older adults healthier, happier, and more independent. However, like anything that delivers so much value, it doesn't always come easily. Just like any other activity, some days it's fun and energizing, while other days it's a drag and you might be tempted to skip your routine. But if you've got the will, we've got the way. Check out this blog post full of ideas for helping older adults get started and stick with an exercise plan.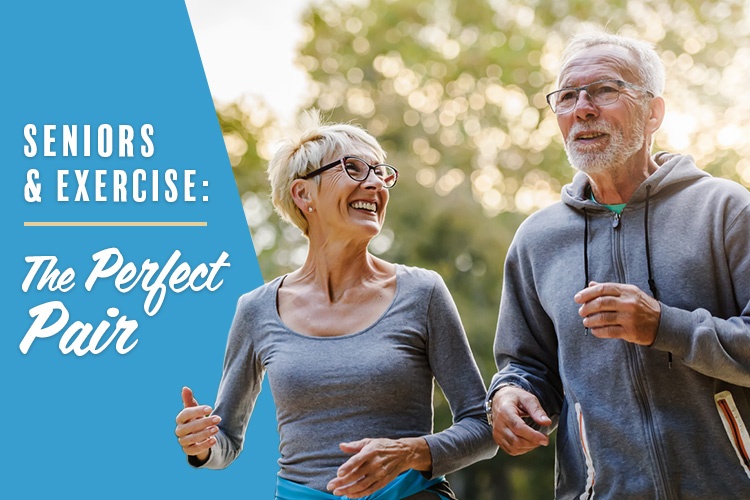 You're in Good Company
Are you among the many mature adults who spend more time thinking about exercising than actually doing it? If so, you're not alone. A 2021 report by the United Health Foundation found that 31 percent of American adults 65 and older in fair or better health reported doing no physical exercise in the past 30 days.
The healthiest state in the ranking was Colorado, where just under 22 percent did not exercise. The least healthy state was Mississippi, at 46 percent. Costs associated with physical inactivity account for a whopping $117 billion annually. Beyond the billions are the personal costs. The report notes that physical inactivity can increase a person's risk of premature death, cardiovascular disease, cancer, obesity, and diabetes.
We hear you thinking, "I want to dust off my sneakers or get in the pool but I don't have a lot of time." We get it! The CDC suggests 150 minutes— two-and-a-half hours—of moderate intensity aerobic activity, like fast dancing or brisk walking, every week. This amount can break down to 30 minutes a day 5 times a week or 20 minutes every day. But keep in mind that this is not an all or nothing situation, so if that amount of exercise is not possible, doing anything is better than doing nothing.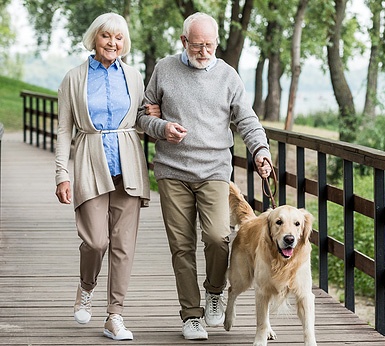 Instead of letting your fur-baby out in the backyard, take Bailey or Bella on a daily 30-minute walk, or break it up into three 10-minute outings.
Crawl Before You Walk
We've all seen those thin, silver-haired seniors on TV commercials jogging with ease through leafy parks. An hour of running is awesome exercise. But for many older people—including those with arthritis, knee and hip issues, lung disease, cardiac problems, and other conditions, running is not an option. What's important is to start where you are and slowly build from your current fitness level.
Whether you have health conditions to consider or not, be sure to check with your doctor or other health care provider before you start any exercise routine. Ask at least these three questions:
How does my health condition affect my ability to exercise?
Are there any exercises or activities I should not do?
Are there any tests I should take, like testing for osteoporosis, before I get started?
These questions will help your doctor steer you toward the right exercise program for your needs. For example, people with arthritis may have to avoid high-impact activities such as running. And if you have diabetes, you'll probably need to tweak meals and medication to make sure your blood sugar stays in range once you add exercise to the mix.
Once you are cleared to begin, here are suggestions to help you avoid injuries that can come from over-exertion:
Begin your exercise program slowly with low-intensity exercises.
Warm up before exercising and cool down afterward.
Pay attention to your surroundings, especially when you're outside.
Drink water before, during, and after you work out, even if you don't feel thirsty.
Wear appropriate footwear and fitness clothes according to your activity.
Check out these words of exercise wisdom from the folks at SilverSneakers.com, the fitness program for people 65 and older that's free with many Medicare plans.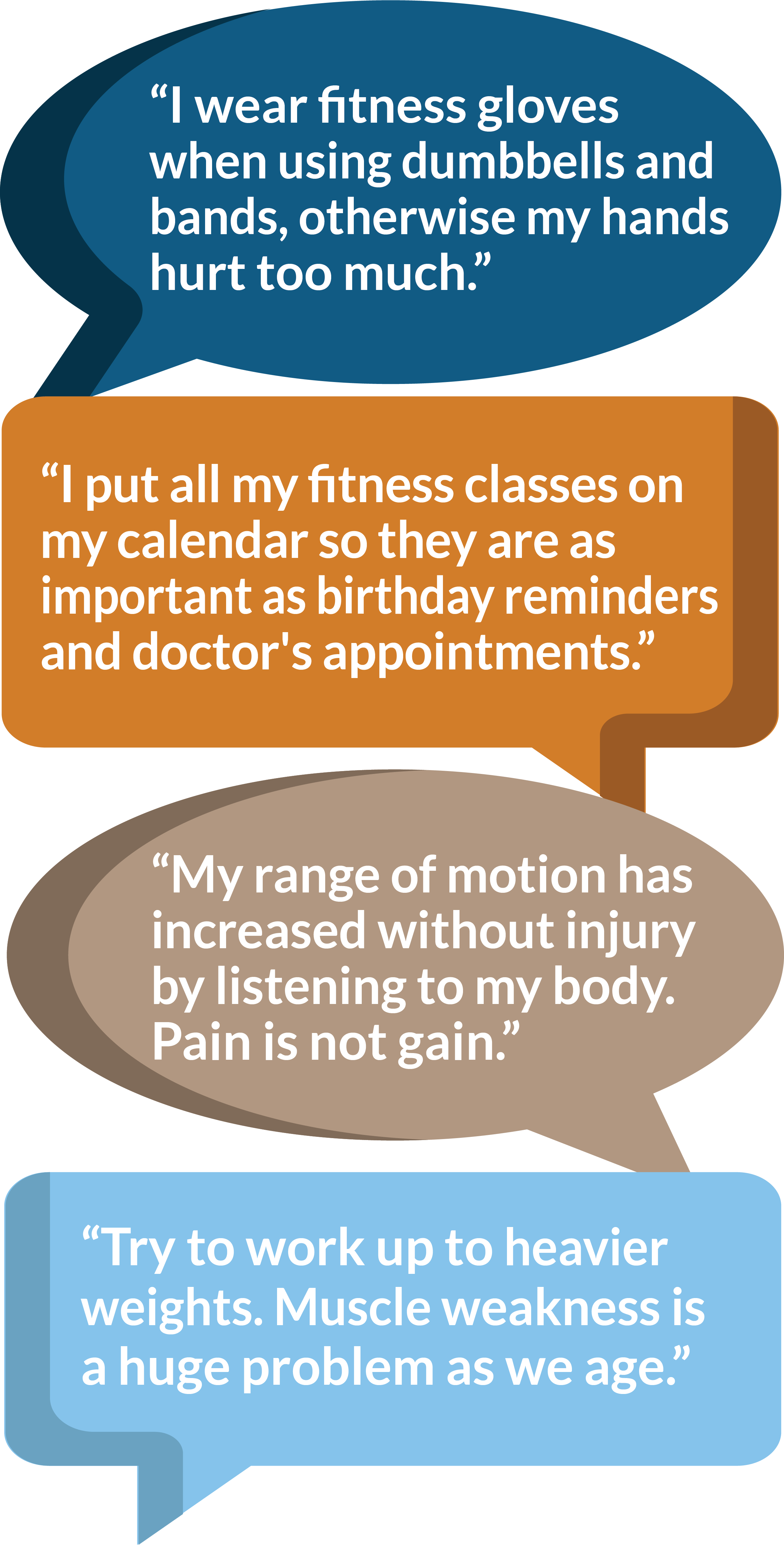 Carrot or Carrot Cake?
Many regular exercisers love that feeling of sweaty exertion; it inspires them to lace up the sneakers and head back out. Some people are encouraged by physical changes, like having more energy or feeling leaner. Still others like knowing they can take in some extra calories because they're burning more. Try these ideas to pump up your motivation.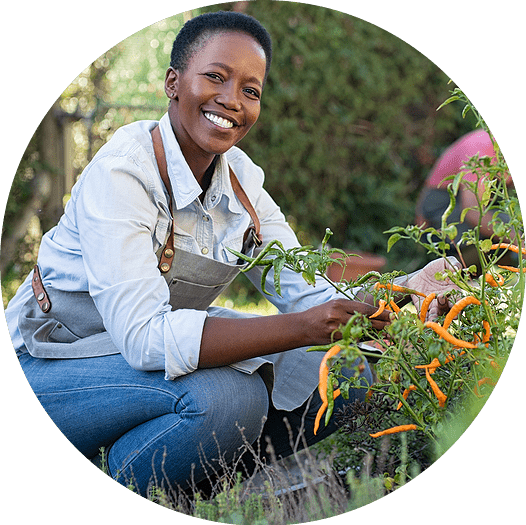 Make exercise fun. If walking on a treadmill bores you to tears, get creative. Dance, garden, walk around the park, or check out alternatives like yoga and martial arts. Whatever you do, try for a program that includes the four types of exercise—endurance, strength, balance, and flexibility.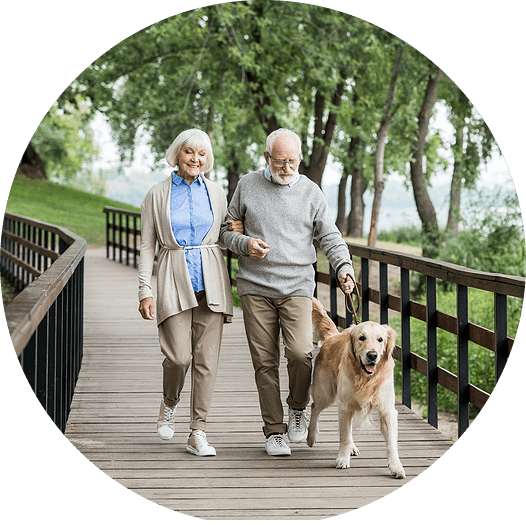 Build movement into your day. To keep exercise from feeling like a burden, make it part of your routine. Instead of letting your fur-baby out in the backyard, take Bailey or Bella on a daily 30-minute walk, or break it up into three 10-minute outings. If possible, leave your car at home and walk your errands. Getting together with a friend? Make it physical by planning a walk or work out together at the gym before grabbing a healthy lunch.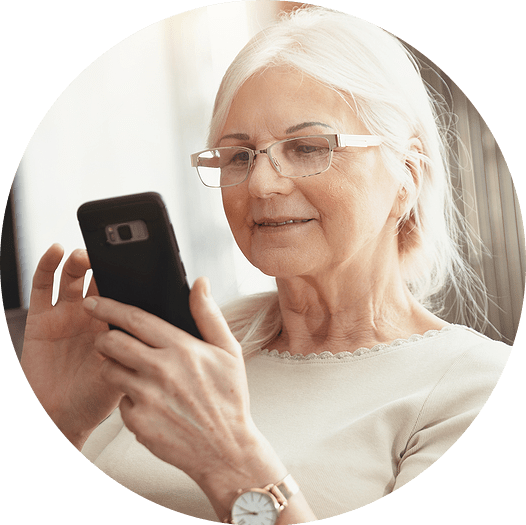 Set goals and track your progress. Everybody loves signs of success. If you're into digital tools, there are loads of exercise trackers available. If tech isn't your thing, you may be happy with a simple checklist on the fridge to mark your progress.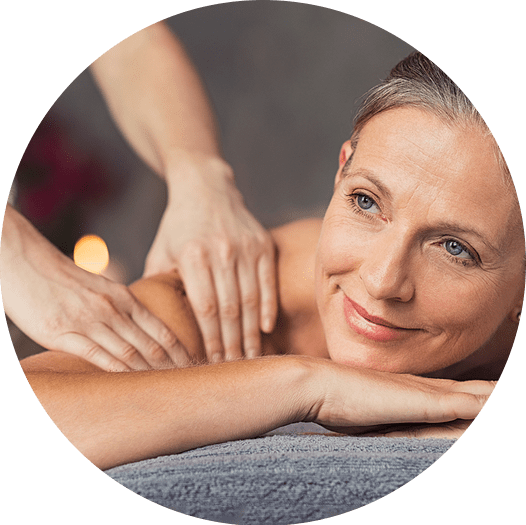 Reward yourself. Non-food rewards are generally the best way to celebrate a week, a month, or longer on your exercise program. Suggestions for healthy reward might include a new nail polish color, massage, new exercise clothes, or that power tool you've been eyeing.
If you have diabetes, you'll probably need to tweak your meals and medication to make sure your blood sugar stays in range once you add exercise to the mix.
Home Care Delivered knows the value of taking care of your health. While we can't deliver it to your door the way we do insurance-covered medical supplies for diabetes (including CGM), incontinence, wound care, ostomy, and urological conditions, we can encourage you to take your health into your own hands. You can do this by eating right, getting the exercise you need, and by reducing your stress by having HCD as your medical supply delivery partner. We accept Medicare, Medicaid, and many private insurance plans, and for 25 years we've been making life easier for individuals and caregivers. People love our easy signup and re-ordering process (phone, text or online), in-house clinical team, and top-quality products for your wound care, ostomy, diabetes, incontinence, and nutrition needs.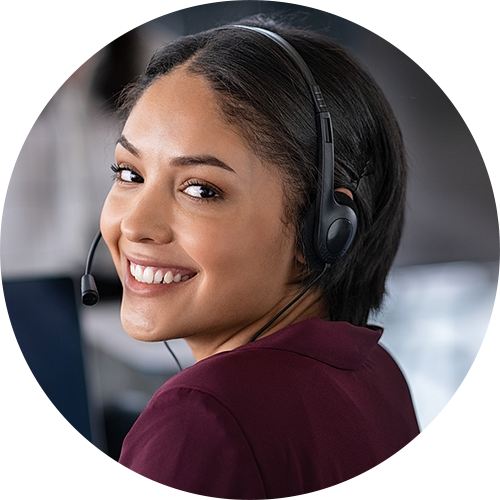 Feel free to enter your phone number on the bottom left of the screen and one of our knowledgeable team members will give you a call. Or call us at 804-885-4101 and enroll today. 
Ready to exercise your right to a healthier future? Go forth in good health!
Disclaimer:
Unless otherwise noted, the recommendations in this document were obtained from the sources indicated. Be advised that information contained herein is intended to serve as a useful reference for informational purposes only. HCD cannot be held responsible for the continued accuracy of or for any errors or omissions in the information. All trademarks and registered trademarks are the property of their respective owners.