Text-To-Reorder: The Most Convenient Way to Reorder Medical Supplies
At Home Care Delivered, we provide the best customer experience in medical supply delivery, and now we're making it even easier to get the supplies you need when you need them.
Introducing Text-To-Reorder: the most convenient way to reorder your medical supplies. With Text-To-Reorder, you can reorder supplies instantly 24/7 right from your phone, without needing to talk to a representative. Keep reading to see how you can reorder your supplies in less than a minute each month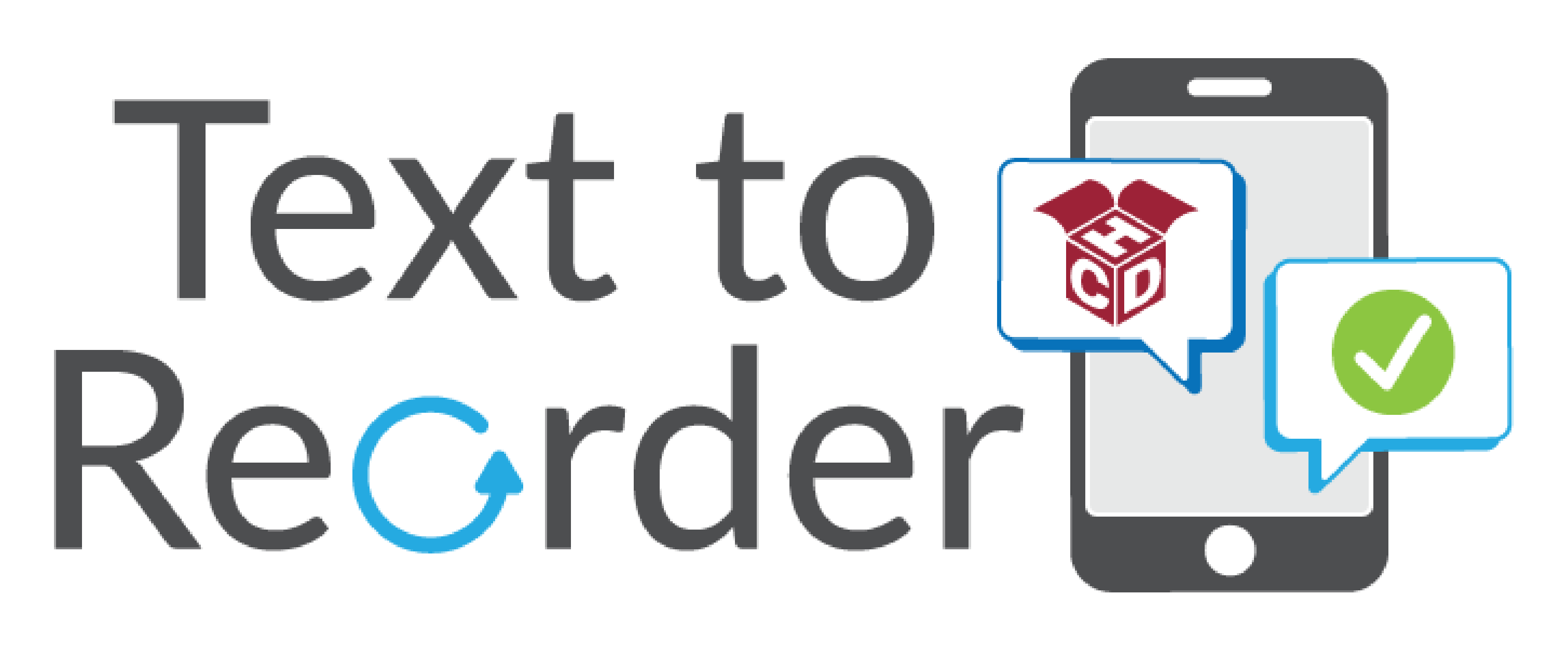 The Advantages of Using Text-To-Reorder
Reorders Take Less Than a Minute
24/7 Reordering
No Phone Calls
No Credit Card Required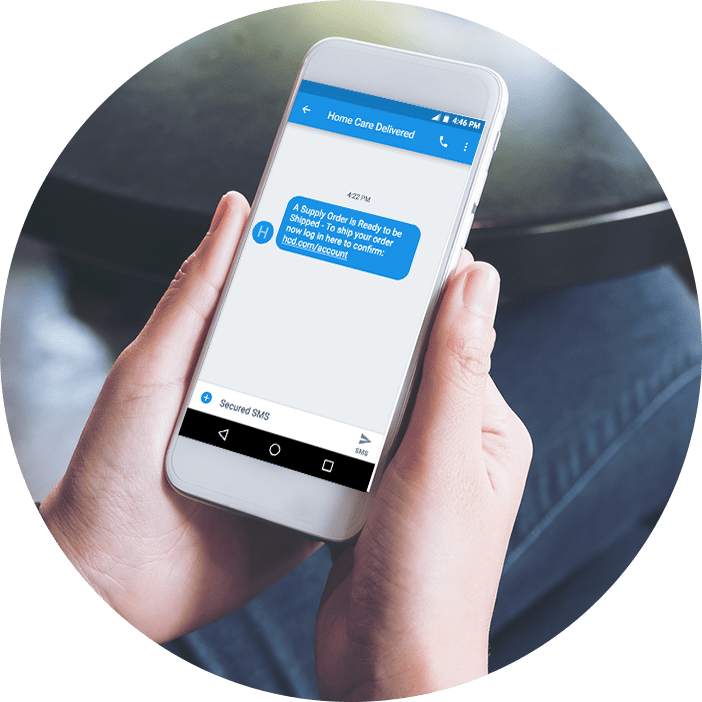 How does Text-To-Reorder work?
Text-To-Reorder is simple and can be completed in less than a minute each month. Instead of calling when your next order is available, we'll send you a text message from 98685 with a link to a secure reorder page.
Once you receive your text, you can submit a reorder in just 3 easy steps: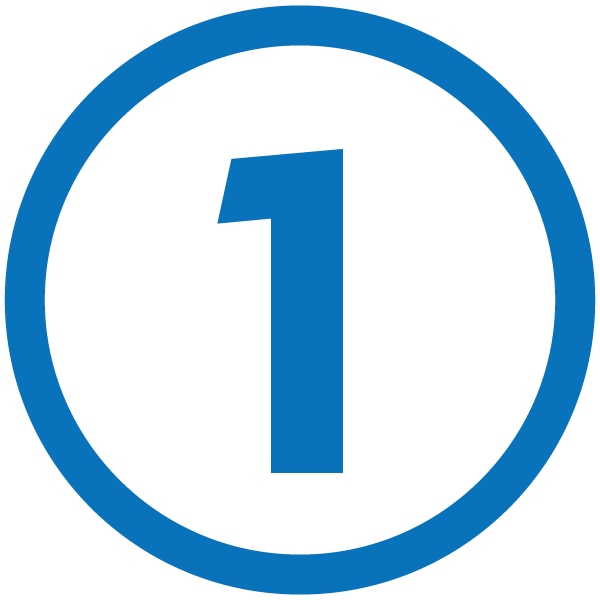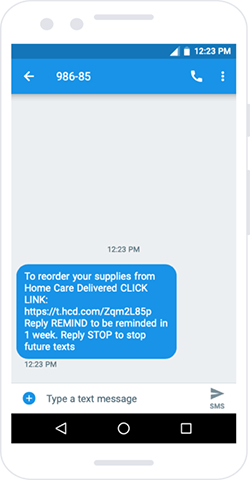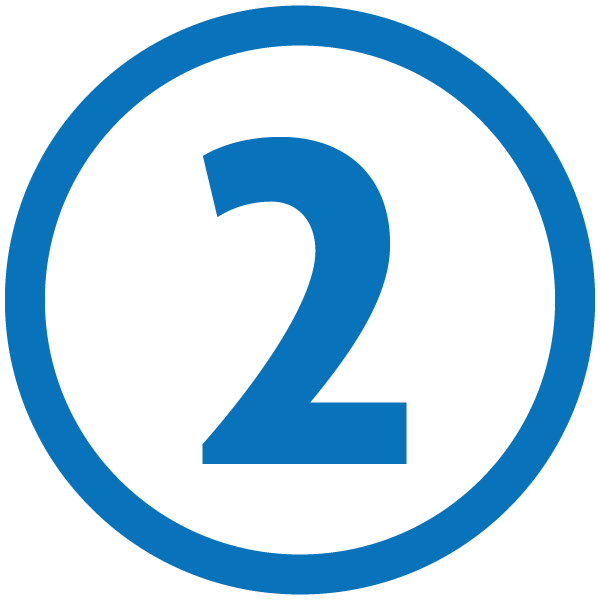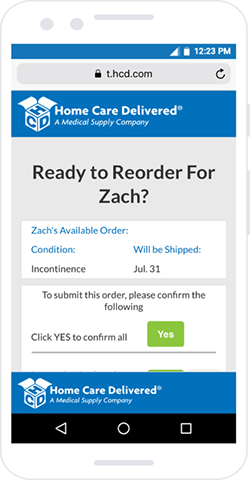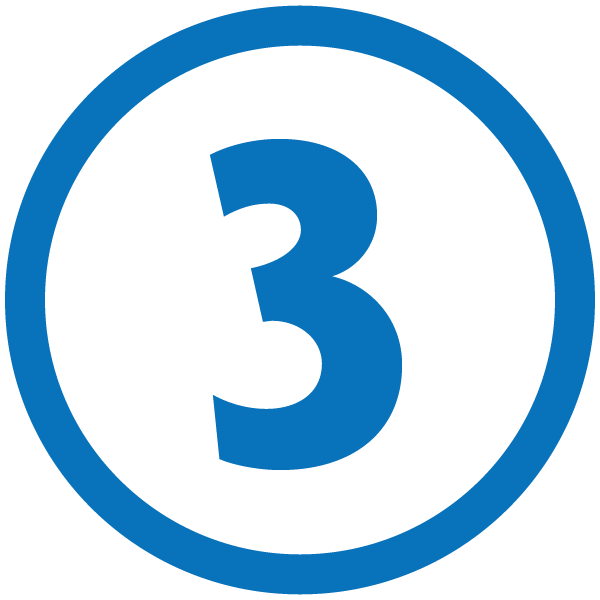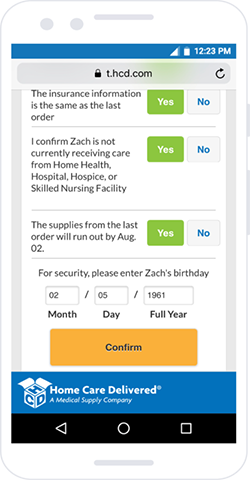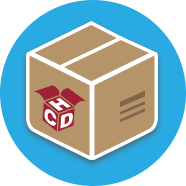 That's it!
After you click confirm, we'll show you a confirmation screen and start preparing your order. When your order has shipped, we'll send you a text notification.
Who Can Use Text-To-Reorder?
Text-To-Reorder is available for most HCD customers, and we are working on expanding its availability even further. At this time, this service is unavailable for wound care customers and for phone numbers associated with more than one order.
How Do I Sign Up For Text-To-Reorder?
If you're an existing HCD customer eligible for Text-To-Reorder, simply Text "START" to 98685 to sign up. If you're not an HCD customer yet, you can enroll easily over the phone. We'll ask you if you want to sign up for Text-To-Reorder during the enrollment process.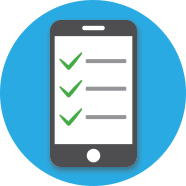 How Do I Become an HCD Customer?
At Home Care Delivered, signing up for medical supplies is quick and easy. Enter your phone number in the bottom left of the screen and we'll give you a call. Our team of product experts can help you select the right product for your needs, and we'll even work with your doctor and insurance to collect all the paperwork.
Disclaimer:
Unless otherwise noted, the recommendations in this document were obtained from the sources indicated. Be advised that information contained herein is intended to serve as a useful reference for informational purposes only. HCD cannot be held responsible for the continued accuracy of or for any errors or omissions in the information. All trademarks and registered trademarks are the property of their respective owners.