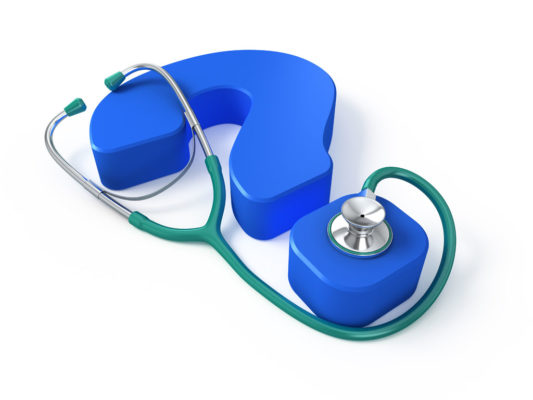 When it comes to insurance coverage of medical supplies, there's one big concern that people have: will my insurance cover them?
In many cases, the answer is "yes." People don't realize it, but insurance plans could cover the cost of medical supplies. Things like incontinence supplies, catheters, and gauze could be paid for using your benefits.
Every plan is different, so to find out what you're eligible for, there's a few things you need to know.
How Medical Supply Coverage Works:
For an insurance company to cover a product, it usually needs to be considered medically necessary. Insurance companies define this in different ways, but there's one thing that's always consistent: The need for a doctor's diagnosis.
In order for any product to be considered medically necessary, a healthcare professional must confirm that the supplies are needed for treatment. A diagnosis provides that to insurance. Without proof that supplies are needed, insurance won't usually cover the cost of supplies.
How Can I Start Using My Insurance for My Medical Supplies?
The first step is simply to visit your doctor about getting a diagnosis. Your doctor will likely establish a treatment plan that includes the supplies you will need. If you already have a diagnosis, then contact us as soon as possible. You may already be eligible to receive products as a covered benefit.
Get Incontinence Supplies Online With Medicaid 
No Credit Card | Fast Delivery |  100% Discreet


Once you have your diagnosis, you should next contact us or sign up online. We'll help get you set up with the right products and handle the insurance paperwork for you. Once all the insurance requirements are met, you'll receive monthly shipments of supplies covered by your insurance.
Don't forget that health insurance is meant to be there when you need it, so learn about your benefits and know what they cover. It may help you save money. If you ever have questions, let us know. Our team is always happy to help you get the care you need.
Our Most Recent Customer Reviews
Don't wait. Sign up online now for incontinence supplies direct to you
Disclaimer:
Unless otherwise noted, the recommendations in this document were obtained from the sources indicated. Be advised that information contained herein is intended to serve as a useful reference for informational purposes only. HCD cannot be held responsible for the continued accuracy of or for any errors or omissions in the information. All trademarks and registered trademarks are the property of their respective owners.