Does Medicaid Cover Breast Pumps?
The baby shower is over and you have enough cute onesies, and copies of Goodnight Moon to last until you're a grandma. What you don't have is a reliable breast pump. When it comes time to head back to work, or just catch up on some well-deserved sleep, a good breast pump can be yours, and your baby's new best friend. Even better: Did you know that your breast pump could be covered through your Medicaid plan? It's true! Keep reading to find out how.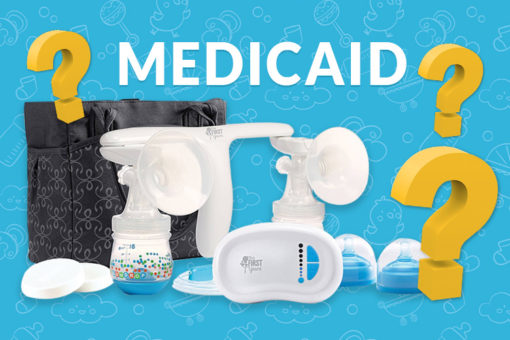 Location, Location, Lactation
When it comes to getting a breast pump via Medicaid, different guidelines apply for each state. To find out specifics, visit the CMS website. If you are a resident of North Carolina, check out The Special Supplemental Nutrition Program for Women, Infants, and Children (WIC) for alternative support programs.
You can also give us a call here at Home Care Delivered, one of our care representatives would be happy to help you find out if your breast pump is covered by Medicaid. That way you can focus on the little things, like preparing for motherhood.
What You Need To Get Your Breast Pump Covered
All Medicaid plans require the covered supply to be deemed medically necessary by a doctor. The medical necessity can be yours, or your baby's. Reasons for medical necessity include:
Inverted nipples
Premature birth
An oral defect
Breast infection
Inadequate milk supply

Sometimes a prescription can be given for certain circumstances, such as:
A prolonged NICU stay
The mother needs to return to work or school
The baby cannot latch properly
Talk to your doctor about what your nursing needs are. After your baby is born life will be hectic, so it's good to have the paperwork already prepared.
The Right Breast Pump for You
Now that you know you can get your breast pump through Medicaid, it's time to talk specifics. Not all breast pumps are the same, and that's a good thing! Each woman has specific needs that can be met by finding the right product for them.
Manual pumps: Manual pumps allow the user to control the suction rhythm by themselves. They don't rely on batteries or electricity, so they can be used anywhere. Typically they are single pumps, meaning they can only be used on one breast at a time. Great for on-the-go use, but a bit more labor-intensive for the user. These pumps are ideal for occasional use when you'll be away from your baby for just a few hours.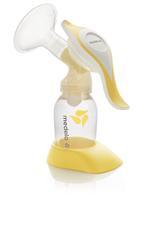 Battery and electric pumps: As the name suggests, these pumps run on batteries, or are plugged into an outlet. They have automatic suction, so no manual pumping is required. Some of these pumps have the ability to mimic your baby's natural nursing rhythm, which helps your body to express milk more easily. These are typically dual models, so you can get the most milk in one use. If you are on a strict schedule and need to pump quickly and get back to your life, these may be your best option.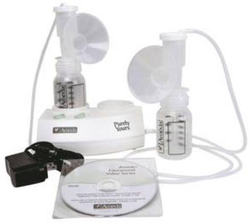 HCD has a wide range of breast pumps and are able to provide you with the correct product for your needs. Sometimes Medicaid will only cover one type of pump, depending on your state and l needs. We are happy to help suggest a product to you and explain your insurance coverage.
Welcome to motherhood! Things might feel a little overwhelming, but you are not alone. Let HCD be one of the members of your new mom team. If you'd like us to call you, enter your phone number at the bottom left of this screen.
Disclaimer:
Unless otherwise noted, the recommendations in this document were obtained from the sources indicated. Be advised that information contained herein is intended to serve as a useful reference for informational purposes only. HCD cannot be held responsible for the continued accuracy of or for any errors or omissions in the information. All trademarks and registered trademarks are the property of their respective owners.