Managing Your Blood Pressure
Blood pressure (BP) is one of the most familiar metrics in healthcare. Most people have had their blood pressure taken dozens of times in their life and probably don't think too much about what the resulting numbers mean. This blog is about to change that! Read on to answer questions about blood pressure such as: What's an ideal BP? What makes your blood pressure rise and fall? What can you do to control your blood pressure? And how does blood pressure relate to chronic conditions such as heart disease or diabetes?
Blood Pressure Basics
Blood Pressure is the pressure of blood pushing against the walls of your arteries, which are the structures that carry blood from the heart to the rest of the body. BP is measured by two numbers. Systolic blood pressure, the first or top number, measures the pressure in your arteries as your heart beats. Diastolic blood pressure, the second or lower number, tracks the pressure in your arteries as your heart rests between beats.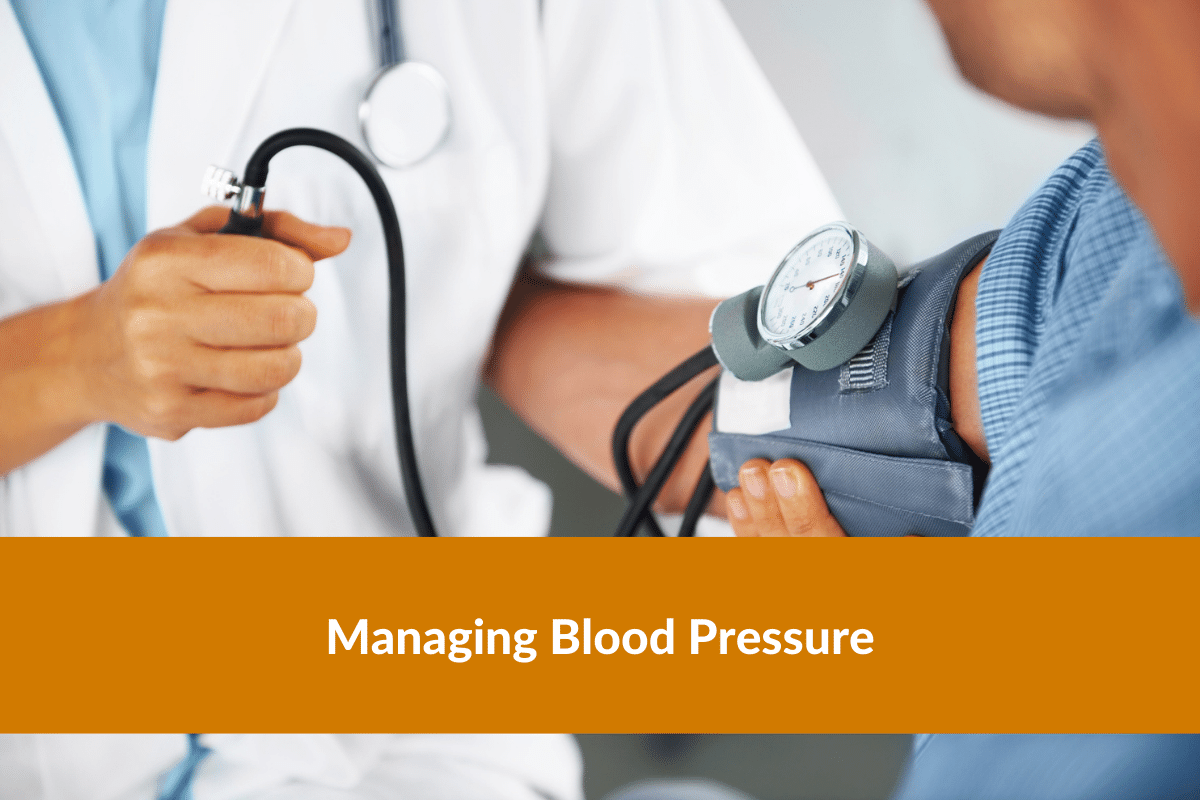 According to the American Heart Association, normal blood pressure is systolic of less than 120, and diastolic of less than 80. The way to say that is, "120 over 80." Other categories are: elevated (120-190 systolic and less than 80 diastolic); hypertension stage 1 (130-139 systolic and less than 80 diastolic); hypertension stage 2 (140 systolic or higher and 80-89 diastolic); and hypertensive crisis (above 180 systolic and 90 or higher diastolic), which requires immediate medical attention. Some healthcare professionals may use slightly different guidelines.
The only way to know if you have high blood pressure (also known as HBP or hypertension) is to have it measured by a doctor or other healthcare professional. Once your numbers have been established, you may be asked to track your BP with an at-home monitor.
Numbers that Rise and Fall
It's normal for a person's blood pressure to rise and fall during the day depending on their activity level, medications, stress, and other factors. However, significant spikes and dips should definitely be checked out by your doctor.
Low blood pressure (hypotension) can be caused by some medications, long periods of bed rest, dehydration, heart problems, severe infection, or other diseases. Symptoms of low blood pressure include dizziness, fatigue, fainting, rapid shallow breathing, and cold, clammy skin.
A more common problem is high blood pressure or hypertension. HBP can make a person's arteries less elastic, decreasing the flow of blood and oxygen. It is sometimes referred to as the "silent killer." That's because until it becomes quite severe, there are often no signs of a problem. In fact, about a third of people who have hypertension do not know it. Severe high blood pressure symptoms can include intense headache, nosebleed, fatigue, confusion, chest pain, breathing problems, and a pounding in the chest, neck, or ears.
Having HBP can also lead to heart problems, stroke, dementia, kidney disease, and other complications. High blood pressure is twice as likely among people with diabetes. And someone with diabetes and HBP is four times more likely to develop heart disease.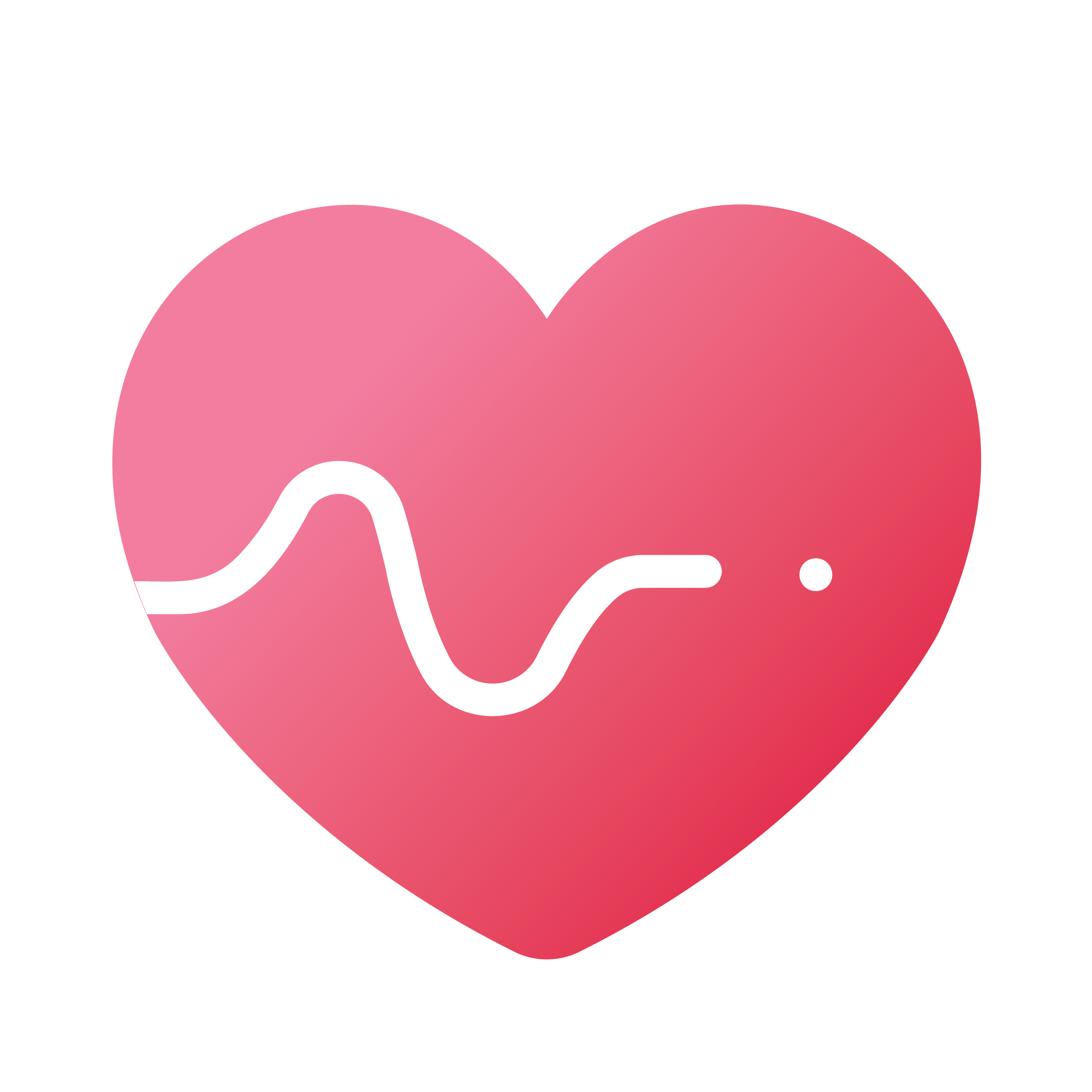 Until high blood pressure becomes quite severe, there are often no signs of a problem. In fact, about a third of people who have it do not know it.
Be Part of the Solution
A diagnosis of high blood pressure can sound scary. But the good news is that there is a great deal you can do to manage your numbers. That's why it's important to see your doctor who may recommend steps like medication and lifestyle changes to keep your BP in range. In fact, for some people, lifestyle changes can lower BP without the need for medication.
What are those lifestyle changes? We're glad you asked!
Lose weight. According to Harvard Medical School's Dr. Naomi Fisher, the most effective means of reducing elevated blood pressure is to lose weight. A waist measurement of more than 40 inches for men, and 35 inches for women, is considered a risk.
Move more. Exercise can prevent elevated blood pressure from turning into hypertension. A half-hour of aerobic exercise (hike, dance, swim, bike, you choose!) at least five days a week is recommended. Add weightlifting to your exercise program to deliver even more benefit.
Drink less alcohol. Too much alcohol can cause an increase in blood pressure. The recommended limit is one drink a day for women, and two for men. But watch your pour—one drink is defined as 12 ounces of beer, 5 ounces of wine, or 1.5 ounces of 80-proof liquor.
Stop shaking (the salt). Salt (sodium) is not your friend if you are trying to lower blood pressure. Even a small reduction in sodium in your diet can make a difference. Control your intake by reading food labels, avoiding processed foods, and cooking at home.
Swear off smoking. Quitting tobacco can lower blood pressure, reduce your risk of heart disease, and improve overall health.
Fight stress. Although more research on the effect of stress-reduction techniques on blood pressure is needed, the experts say identifying stressors in your life and working to reduce them is a good practice. If you have diabetes, you should also be on lookout for stress because it can spike your blood sugar. Try techniques like daily meditation or relaxation, not taking on too much, and avoiding triggers like traffic.
Depending on your blood pressure numbers, your overall health, and other factors, your doctor may recommend changes like the ones above. You may also require one of the many effective blood pressure medications that are available. If you are prescribed medicine, it's important to take it exactly as directed. Many people use a combination of lifestyle and medicine to manage blood pressure and reduce their risk for heart attack, stroke, and other problems.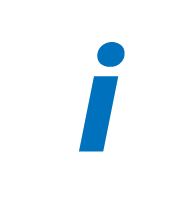 High blood pressure is twice as likely among people with diabetes.

And t

hose with diabetes and HBP are four times more likely to develop heart disease.
More Convenience, Less Stress
Reducing stress by counting on Home Care Delivered for home delivery of insurance-approved medical supplies is good for your blood pressure. Not only will our friendly customer service agents coordinate with your doctor to take care of the paperwork your insurance company needs, knowing your supplies for diabetes, incontinence, wound care, ostomy, and urological conditions will arrive at your door each month on time every time is another worry off your mind.
Whether you need incontinence pads, diabetes supplies, or an at-home blood pressure monitor, we've got you covered with leading brands and award-winning customer care. It's never been easier to avoid the store, and the stress!
Ready to get started? It's simple and quick when you call 804-885-4101. Or type in your phone number on the bottom left of the screen and we'll call you!
Blood pressure is an essential health metric. Know your numbers and never hesitate to visit your healthcare provider if you're concerned!
Disclaimer:
Unless otherwise noted, the recommendations in this document were obtained from the sources indicated. Be advised that information contained herein is intended to serve as a useful reference for informational purposes only. HCD cannot be held responsible for the continued accuracy of or for any errors or omissions in the information. All trademarks and registered trademarks are the property of their respective owners.